Santa Cruz Probation Collaboration Reduces Group Home Placements for Latino Youth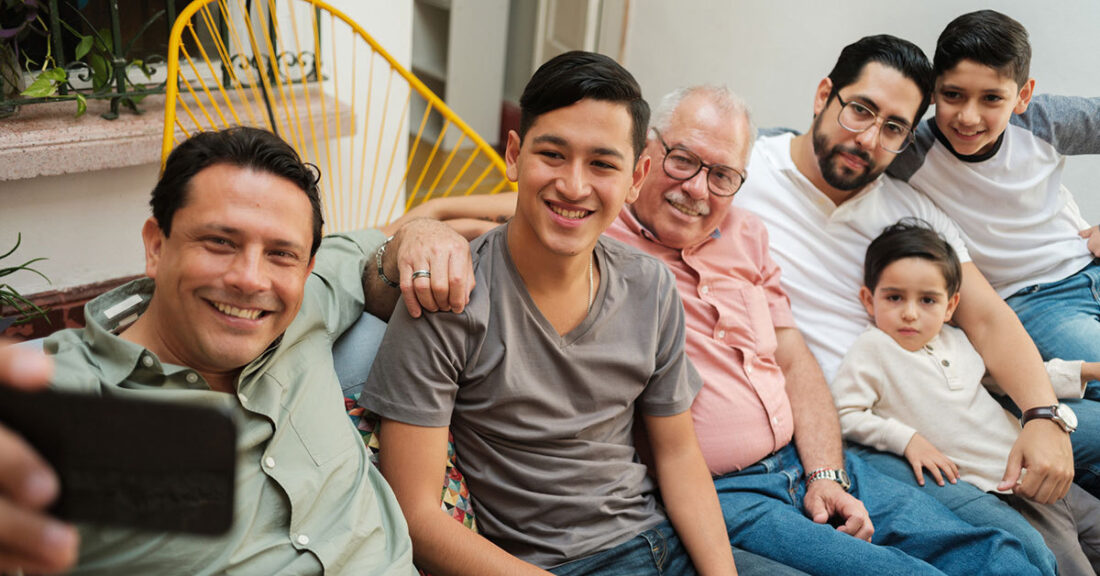 In San­ta Cruz Coun­ty, Cal­i­for­nia, an analy­sis revealed that Lati­no youth on pro­ba­tion had worse out­comes and high­er rates of con­fine­ment than their white peers. In response, the coun­ty launched a cul­tur­al­ly informed effort known as FUERTE Wrap­around — or FUERTE, for short.
Thanks to FUERTE, the coun­ty — which has par­tic­i­pat­ed in the Annie E. Casey Foun­da­tion's JDAI® for 20 years — has seen new place­ments of Lati­no youth in group homes fall by 86% since 2015.
The San­ta Cruz Pro­ba­tion Depart­ment cre­at­ed FUERTE (Famil­ias Unidas en Respec­to, Tran­quil­i­dad y Esperanza/​Families Unit­ed in Respect, Tran­quil­i­ty and Hope) after data indi­cat­ed that most out-of-home place­ments involved Lati­no youth, many of whom had men­tal health needs and his­to­ries of trau­ma. Par­ents of these youth were also grap­pling with a host of chal­lenges — includ­ing lan­guage bar­ri­ers, cul­tur­al dif­fer­ences and unfor­giv­ing work sched­ules, juve­nile pro­ba­tion offi­cials observed.
Sup­port­ing Com­mu­ni­ty Connections
With these hur­dles defined, the depart­ment teamed up with the non­prof­it Encom­pass Com­mu­ni­ty Ser­vices to con­nect youth to men­tal health care, improve out­reach to fam­i­lies, expand sched­ul­ing beyond the stan­dard work­week, and deliv­er all of these ser­vices to Lati­no youth and fam­i­lies in their home communities
"We can't expect suc­cess if we iso­late youth from their fam­i­lies and com­mu­ni­ties," says Nate Balis, direc­tor of the Casey Foundation's Juve­nile Jus­tice Strat­e­gy Group. ​"FUERTE demon­strates the impor­tance of meet­ing youth and fam­i­lies where they are, and active­ly involv­ing them in iden­ti­fy­ing needs and solu­tions with­in their own communities."
The pro­gram, which is vol­un­tary, uti­lizes a team approach that includes a tran­si­tion­al spe­cial­ist, men­tal health clin­i­cian and pro­ba­tion offi­cer — all of whom speak Span­ish. Fam­i­lies learn about FUERTE before their first team meet­ing, which enables them to make an informed deci­sion about participating.
FUERTE links youth to trau­ma-focused cog­ni­tive behav­ioral ther­a­py, out­pa­tient treat­ment for sub­stance use, job coach­ing and 24-hour cri­sis sup­port. At the same time, tran­si­tion­al spe­cial­ists help par­ents and fam­i­lies tack­le issues relat­ed to hous­ing, pub­lic ben­e­fits, food inse­cu­ri­ty, men­tal health care and sub­stance use.
"Many fam­i­lies have their own unmet needs that might dis­tract from their abil­i­ty to sup­port the young per­son in the home," says Assis­tant Chief Pro­ba­tion Offi­cer Valerie Thompson.
Thus far, the pro­gram appears to be work­ing — and well. In addi­tion to an 86% drop in new place­ment orders to group homes, 84% of FUERTE youth report­ed improve­ment in at least one life domain, such as fam­i­ly func­tion­ing, deci­sion mak­ing or school behav­ior. Also impres­sive: 90% of par­ents say they are sat­is­fied par­tic­i­pants and 93% report that their par­ent­ing skills have improved in at least one area.
Who Are
FUERTE

Youth?

Par­tic­i­pants range in age from 13 to 18, and they can remain in the pro­gram up to age 20. Most — 75% — are Lati­no boys and offens­es range from mis­de­meanors to more seri­ous offenses.

FUERTE accepts youth whose pro­ba­tion assess­ments indi­cate high social-emo­tion­al needs or fam­i­ly dys­func­tion as well as those who have a men­tal health diag­no­sis or dis­play symp­toms of men­tal illness.
Resources on Youth Serv­ing on Probation
Ven­tu­ra Coun­ty's approach to Lati­no youth on probation
Plan-Do-Study-Act charts a Course for Boost­ing Grad­u­a­tion Rates Among Youth on Probation