Ventura County's Approach to Latino Youth on Probation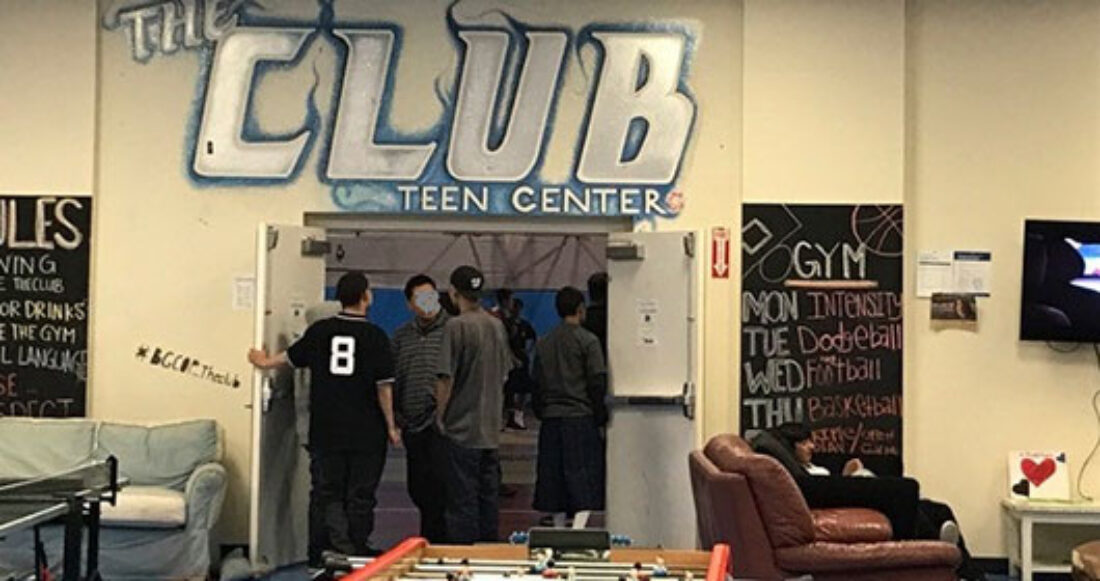 Two evening report­ing cen­ters at com­mu­ni­ty-based orga­ni­za­tions in Ven­tu­ra Coun­ty, Cal­i­for­nia, are tak­ing a dif­fer­ent approach to pro­ba­tion. It involves box­ing, silk-screen­ing t‑shirts, tutor­ing and eat­ing togeth­er every night, like a family.
This shift towards com­mu­ni­ty-based pro­gram­ming, made pos­si­ble through part­ner­ships between the orga­ni­za­tions and the Ven­tu­ra Coun­ty Pro­ba­tion Agency, is what's need­ed across the coun­try, said Nate Balis, direc­tor of the Casey Foundation's Juve­nile Jus­tice Strat­e­gy Group. ​"Youth on pro­ba­tion need access to mean­ing­ful and rel­e­vant youth devel­op­ment oppor­tu­ni­ties, and espe­cial­ly to pos­i­tive role mod­els and orga­ni­za­tions in their home neigh­bor­hoods," Balis said. ​"His­tor­i­cal­ly, how­ev­er, sig­nif­i­cant part­ner­ships are scarce between pro­ba­tion agen­cies and com­mu­ni­ty-based orga­ni­za­tions root­ed in the neigh­bor­hoods where many court-involved youth live.
The first evening report­ing cen­ter opened in Ven­tu­ra in 2013 at a local Boys and Girls Club's teen cen­ter. The sec­ond cen­ter opened in the sum­mer of 2017 at One Step à la Vez, a non­prof­it start­ed by young peo­ple almost 10 years ago. The pro­grams are locat­ed in major­i­ty Lati­no com­mu­ni­ties that have the high­est num­ber of youth sent to secure deten­tion for pro­ba­tion violations.
The evening report­ing cen­ters take a pos­i­tive, rather than puni­tive, approach, aim­ing to con­nect young peo­ple with their com­mu­ni­ty. Both cen­ters offer the same pro­gram­ming to all youth from the com­mu­ni­ty, regard­less of whether or not they are on pro­ba­tion, in an effort to encour­age pos­i­tive rela­tion­ships. In pre- and post-pro­gram sur­veys, young peo­ple report that they have fun and are hap­py to have the chance to just be teenagers.
Thanks to the suc­cess of the first 147 youth that pro­ba­tion referred — 78% of whom con­tin­ued to attend after their man­dat­ed par­tic­i­pa­tion end­ed — the pro­ba­tion agency is work­ing with its part­ners to increase the num­ber of youth served. It has issued a Request for Pro­pos­als for a third site in the county.
The Boys and Girls Club's teen cen­ter is at capac­i­ty, serv­ing 10 youth from pro­ba­tion at a time in addi­tion to anoth­er 60 to 80 teens from the com­mu­ni­ty who attend the cen­ter on a dai­ly basis. The pro­ba­tion refer­rals have broad­ened to include youth on more inten­sive pro­ba­tion due to their risk scores. The sec­ond site at One Step à la Vez is larg­er so it is open to all youth on pro­ba­tion, regard­less of whether they have vio­lat­ed, and also serves as a drop-off cen­ter when law enforce­ment offi­cers pick up youth for low-lev­el offens­es such as loi­ter­ing or tres­pass­ing. It is ramp­ing up to reach its capac­i­ty of 12 youth referred by pro­ba­tion. The goal is to use the pos­i­tive pro­gram­ming at the cen­ter to curb vio­la­tions before they occur.
While finan­cial and oth­er con­straints are a real­i­ty for Ven­tu­ra County's pro­ba­tion depart­ment like any oth­er, Super­vis­ing Deputy Pro­ba­tion Offi­cer Tressie Nick­el­ber­ry says the depart­ment is com­mit­ted to shift­ing its approach to youth on pro­ba­tion away from a puni­tive mod­el and towards one that offers youth oppor­tu­ni­ties to suc­ceed, and that the depart­ment gets bet­ter results when it part­ners with com­mu­ni­ty orga­ni­za­tions. Impor­tant­ly, the depart­ment is will­ing to alter and expand pro­gram­ming as it learns from its work. ​"Our over­all goal," says Nick­el­ber­ry, ​"is to pro­vide as many youth as we can with pos­i­tive con­nec­tions to their com­mu­ni­ty in the hopes that this will lead them away from the juve­nile jus­tice system."
Relat­ed Resources
Log on to JDAIcon­nect to see Ven­tu­ra Coun­ty's pre­sen­ta­tion at the

2017

JDAI

Inter-Site Con­fer­ence on devel­op­ing col­lab­o­ra­tive, data dri­ven and cul­tur­al­ly response approach­es to strength­en alternatives.

Join JDAIcon­nect to talk juve­nile jus­tice with peers around the country.
This post is related to: