Strengthening Baltimore's Workforce System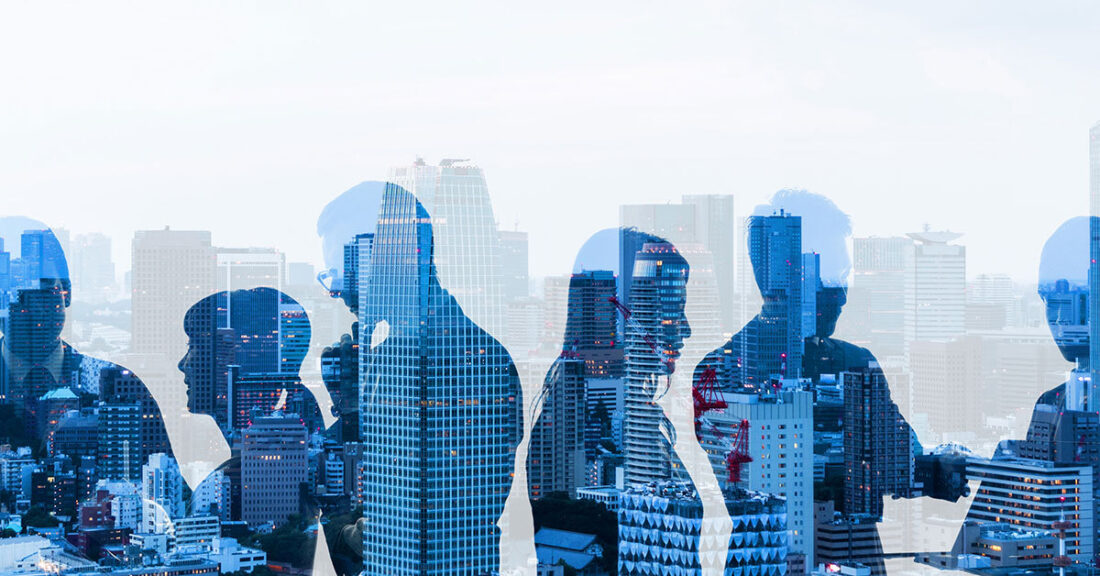 Concentrated poverty, persistent racial segregation and discriminatory hiring, housing and education practices have contributed to higher unemployment rates in Baltimore City compared to the rest of Maryland — especially among African Americans residents, who are nearly four times more likely to be unemployed than their white counterparts.
Determined to reverse this trend, a group of public and private entities — known collectively as the Practice Advisory — came together in 2019 to strengthen Baltimore's workforce system and ensure that all city residents can access the skill-building opportunities and support needed to secure well-paying jobs. The collaborative, funded by the Annie E. Casey Foundation, includes Civic Works, the Department of Social Services, the Job Opportunities Task Force, Jane Addams Resource Corporation Baltimore, Associated Black Charities and Bon Secours Community Works.
Increasing Employment
The Practice Advisory initially began as part of One Baltimore for Jobs, a two-and-a-half-year pilot initiative administered by the Mayor's Office of Employment Development (MOED). The initiative brought together state and local agencies, workforce service providers and community-based organizations to help address employment barriers, such as criminal records and outstanding child-support debt — while also providing free access to high-quality skills training to help place residents in jobs. Eager to build on their successes, members of the early Practice Advisory decided to relaunch the group two years after the pilot's conclusion in 2017.
"The Mayor's Office of Employment Development was interested in relaunching the Practice Advisory and opening it up to more practitioners across the city because we understand the important perspective they bring from having been on the frontlines," says Angel St. Jean, assistant director of strategic initiatives at MOED. "They're working directly with residents, yet their voices are too often missing at the decision-making table. Any effort to move the needle on employment and wage outcomes has to be informed by them."
Built on the belief that every resident deserves the opportunity for meaningful work and a hopeful future, the Practice Advisory's primary goal is to "enable local workforce practitioners to educate and support each other in improving practices, policies and a collective approach to improving workforce outcomes citywide."
Some of its notable accomplishments in 2019 include:
establishing a safe space for honest discourse and learning;
providing feedback on a common set of performance metrics that the Baltimore Workforce Development Board will use to assess outcomes from occupational skills-training programs and career centers throughout the city;
creating a virtual community to more easily share information and collaborate; and
holding a free three-day professional development training for frontline workforce development professionals that covered topics including trauma-informed care, cultural competency and asset-based coaching.
There were at least 60 practitioners at each of the group's quarterly convenings in 2019, and 80 at its first gathering in 2020.
"No one workforce organization can really move the needle on employment outcomes across Baltimore and address the racial disparities in those outcomes," said Eli Allen, Practice Advisory member and director of the Center for Sustainable Careers at Civic Works. "More and more people are showing up and participating because they see the value in the quarterly convenings, the professional development opportunities and the collaboration. It's been so valuable to have this space where we can step back, look at what we're doing and strategize with each other about how to improve the workforce development system in Baltimore."
The Practice Advisory will continue building its infrastructure in the year ahead, focusing on what it refers to as "high action/high alignment" to improve employment and wage outcomes in Baltimore. Members say their work is needed now more than ever given the economic ramifications of the COVID-19 virus.
This post is related to: