How Philanthropy Can Strengthen the Financial Well-Being of Youth and Young Adults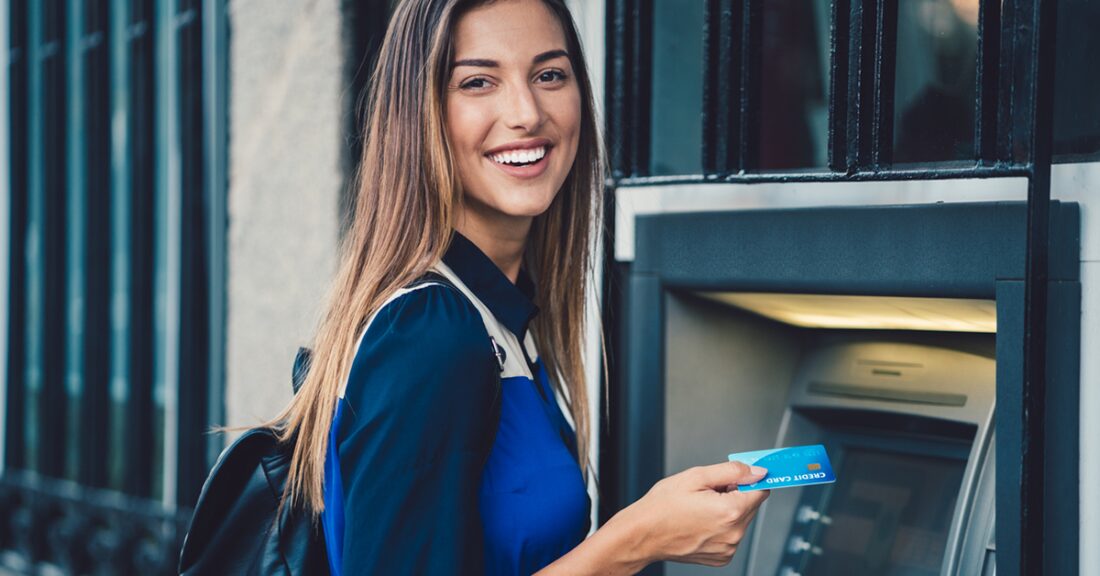 A report from the Asset Fun­ders Net­work exam­ines the state of finan­cial secu­ri­ty among young peo­ple in the Unit­ed States. High Stakes High Reward: How All Fun­ders Can Make Crit­i­cal Cat­alyt­ic Con­tri­bu­tions to Invest­ing in the Finan­cial Secu­ri­ty of Youth and Young Adults draws upon research fund­ed by the Annie E. Casey Foun­da­tion and offers ideas for how phil­an­thropic orga­ni­za­tions can invest in and sup­port young people.
"Ensur­ing young peo­ple are finan­cial­ly secure is crit­i­cal to their suc­cess lat­er in life," says Francesca Jean-Bap­tiste, a senior asso­ciate with the Foun­da­tion. ​"This report pro­vides impor­tant insights into the chal­lenges youth and young adults face — and the assis­tance they need — as they become finan­cial­ly independent."
What Is Finan­cial Security?
Indi­vid­u­als who have finan­cial secu­ri­ty can com­fort­ably pay their bills and oth­er basic needs. This means greater finan­cial free­dom for them­selves and their fam­i­lies. Finan­cial secu­ri­ty is the intend­ed out­come of many types of eco­nom­ic mobil­i­ty pro­grams and policies.
To enjoy finan­cial secu­ri­ty, young adults have needs in four dis­tinct areas that must be met:
Bar­ri­ers to Finan­cial Secu­ri­ty for Young People
Youth and young adults in the Unit­ed States face sev­er­al obsta­cles on their path to finan­cial secu­ri­ty, including:
the declin­ing val­ue of wages and work­place benefits;
reduced pub­lic invest­ment in edu­ca­tion and home­own­er­ship oppor­tu­ni­ties;
long­stand­ing sys­temic dis­crim­i­na­tion that has pre­vent­ed Black, Lati­no and Native Amer­i­can house­holds from access­ing the sup­port they need, build­ing wealth and find­ing finan­cial sta­bil­i­ty; and
the ris­ing cost of col­lege and oth­er post­sec­ondary edu­ca­tion or training.
Rec­om­men­da­tions for Funders
To ensure young peo­ple can achieve finan­cial secu­ri­ty through­out their adult lives, the report offers sev­er­al key rec­om­men­da­tions for grant makers:
Devel­op part­ner­ship mod­els that draw on young adults' expe­ri­ences and insights. It's impor­tant to remem­ber that young peo­ple are experts when it comes to their expe­ri­ences, chal­lenges and needs.
Tar­get invest­ments that address finan­cial sta­bil­i­ty. To become finan­cial­ly secure, young adults need time and mon­ey. Fun­ders should ensure young peo­ple have access to reli­able income that allows them to cov­er their basic needs and pur­sue edu­ca­tion or career training.
Focus on prac­tices and poli­cies that pro­vide acces­si­ble, reli­able sup­port. Grant­mak­ers should fund ini­tia­tives that are reli­able, easy to access and respon­sive to the chang­ing needs of young people.
Fund work that con­sid­ers and inte­grates all facets of finan­cial secu­ri­ty. While pub­lic- and pri­vate-sec­tor insti­tu­tions have invest­ed in dif­fer­ent aspects of finan­cial secu­ri­ty, the report empha­sizes that all aspects should be con­sid­ered equal­ly impor­tant. To see sub­stan­tive results for young peo­ple, grant mak­ers should ensure invest­ments sup­port finan­cial secu­ri­ty, oppor­tu­ni­ty path­ways, finan­cial capa­bil­i­ty and sup­port and guid­ance while address­ing any gaps they identify.
This post is related to: