Study Documents the Benefits of Authentic Youth Engagement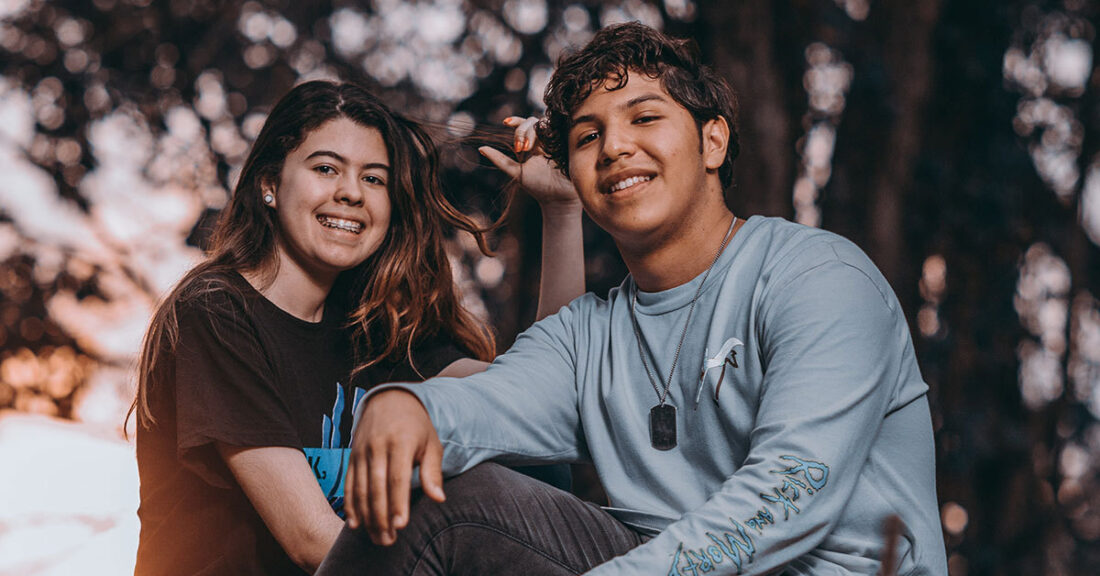 Engag­ing young peo­ple emerg­ing from fos­ter care to help shape prac­tice and pol­i­cy is a key approach of the Annie E. Casey Foundation's Jim Casey Youth Oppor­tu­ni­ties Ini­tia­tive®.
But does it work?
A team of researchers from Wash­ing­ton State Uni­ver­si­ty set out to answer this ques­tion. Their review took them to four Jim Casey Ini­tia­tive sites — in Geor­gia, Hawaii, New Mex­i­co and Ten­nessee — and spot­lights the ben­e­fits of authen­tic youth engage­ment.
Read Wash­ing­ton State Uni­ver­si­ty's research
Across the sites, researchers exam­ined doc­u­ments, inter­viewed and sur­veyed youth as well as staff and com­mu­ni­ty part­ners, and ana­lyzed data from the Oppor­tu­ni­ty Pass­port® Par­tic­i­pant Survey.
Among their findings:
Authen­tic youth engage­ment helps youth build both self-con­fi­dence and self-advo­ca­cy skills.
Youth engage­ment has influ­enced changes in pol­i­cy and prac­tice, includ­ing extend­ing the age of fos­ter care, address­ing bar­ri­ers to Med­ic­aid cov­er­age and increas­ing the liv­ing allowance for expec­tant and par­ent­ing youth.
While sites have the tools and process­es need­ed to engage youth, they could advance this work by expand­ing com­mu­ni­ty part­ner­ships to lever­age resources like finan­cial train­ing and col­lege help.
Four com­po­nents make youth engage­ment authen­tic. These are:

1

) part­ner­ships between youths and adults;

2

) prepa­ra­tion;

3

) oppor­tu­ni­ties; and

4

) support.
Jef­frey Poiri­er, a senior research asso­ciate with the Foun­da­tion who com­mis­sioned the research, says defin­ing, doc­u­ment­ing and under­stand­ing lessons learned from youth engage­ment efforts is key to help­ing all sys­tems that serve young peo­ple do their work more effec­tive­ly, from schools to work­force agen­cies to child wel­fare and juve­nile jus­tice systems.
"This research makes clear that under­stand­ing and fol­low­ing the key four com­po­nents of authen­tic youth engage­ment can yield impor­tant gains not only for indi­vid­ual young peo­ple, but for the com­mu­ni­ties where they live," Poiri­er says.
The researchers also out­lined how orga­ni­za­tions like the Jim Casey Ini­tia­tive can strength­en youth engage­ment work. Their rec­om­men­da­tions on this front include engag­ing more youth and a larg­er diver­si­ty of youth, includ­ing: youth of col­or, par­ent­ing youth, for­mer fos­ter youth, youth involved with the jus­tice sys­tem, and youth with diverse sex­u­al ori­en­ta­tions and gen­der iden­ti­ty or expression.
"When adults work direct­ly with young peo­ple to make changes, build­ing trust and lis­ten­ing to their voic­es, the effect is pow­er­ful," says Leslie Gross, direc­tor of the Jim Casey Ini­tia­tive. ​"This research rein­forces the impor­tance of authen­tic youth engage­ment while iden­ti­fy­ing oppor­tu­ni­ties to strength­en rela­tion­ships with more diverse groups of young people."
Down­load an info­graph­ic sum­ma­riz­ing find­ings on authen­tic youth engagement
This post is related to: