Summit Stresses Developing Leaders of Color for Social Change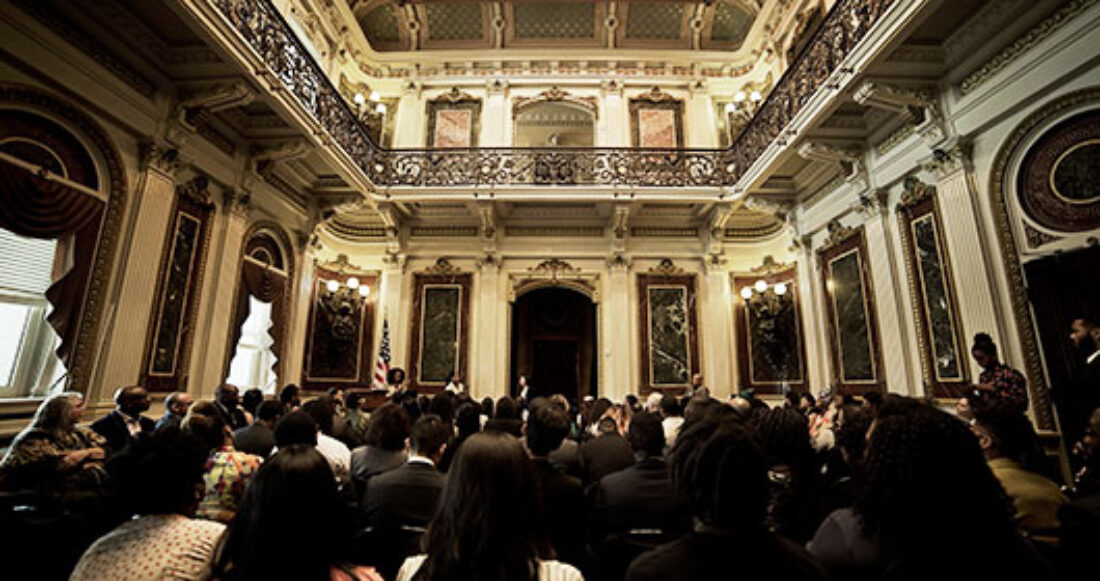 To help millennials of color realize their potential, the social sector needs to develop a diverse pipeline of young social change leaders. Toward that end, the Casey Foundation funded the inaugural Brioxy White House Summit for Innovators of Color, a recent three-day gathering that brought together about 150 emerging social change leaders of color with senior Administration officials. Brioxy, a national network that strives to expand opportunities for young people of color, led the summit, held inside the White House for one day and at another Washington venue for two days.
Ashley B. Stewart, a senior associate at the Foundation, says it's critical to get more young people of color into social change leadership positions. The Foundation recently created a learning lab to help organizations working with emerging social-sector leaders to diversify their talent pipeline and strengthen their frameworks for achieving results.
"At the Casey Foundation, we recognize diversity as a core value, and know that diversity is a means toward equity. What we want to see is a more racially diverse and inclusive social sector that advances race equity and inclusion in hiring and advancement practices. So we support talent pipelines or 'on ramps,' if you will, for emerging leaders who are working to achieve racial equity, power, diversity and inclusion in their systems," Stewart says.
Stewart says the summit provided a platform for young innovators to expand their networks and to develop their leadership skills through a tools, models and coaching opportunities. "If the social sector is going to achieve equitable outcomes, truly removing the racial barriers and biases, then we must embed race equity and inclusion in every aspect of our work, especially in attracting, developing and advancing talent."
An 18-page action agenda report that that grew out of the summit, The Ready Generation: Millennials of Color and the Moment for Equity, offered these recommendations for emerging leaders to make productive change:
Create more pathways to citizenship for young immigrants. The report cited research showing comprehensive immigration reform would increase the U.S. gross domestic product by $1.5 trillion over 10 years and add up to 900,000 jobs within three years.

Expand higher education opportunities, particularly through greater investment in community colleges, and reduce student loan debt, disproportionately borne by millennials of color.

Foster homeownership in communities of color, in part by creating incentives for cities and banks that encourage millennials of color to invest in homes.

Increase the flow of capital to spur entrepreneurship and innovation among young blacks and Latinos by investing in companies and social enterprises led by innovators of color.
Millennials of color, the report pointed out, will go a long way toward shaping the U.S. economy for decades to come.
"As young people of color become a larger share of America's population and workforce, the critical moment to invest in their future and equip them to reach their full potential — as workers, entrepreneurs, innovators, and leaders — is right now."
This post is related to: