Supporting Youth in Trouble With the Law in Their Communities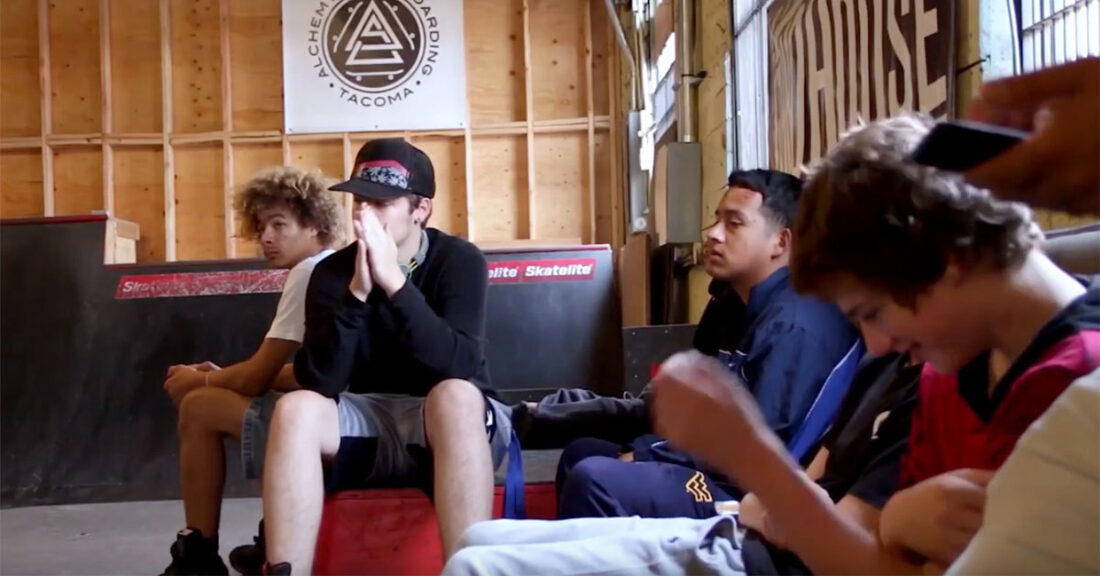 Two new videos showcase how juvenile justice systems and community-based organizations are working together to safely support young people in their communities. Each five-minute video features a JDAI® county in Washington State — Pierce and King, home to Tacoma and Seattle, respectively — where leaders from government and youth-serving local groups share a vision of connecting young people who have been in trouble with the law with positive opportunities and adult mentors and role models in their communities.
"The answers are in our communities," Dominique Davis, the founder of Community Passageways in Seattle, says in the King County video, crediting communities and government agencies with "thinking differently and outside the box" after decades of taking punitive approaches to young people with justice-system involvement.
Using Positive Youth Development in Pierce County
Through JDAI, Pierce County has reduced its reliance on secure confinement and is pursuing more effective interventions for young people on probation or otherwise involved in the justice system. TJ Bohl, Pierce County's juvenile court administrator, says the county's goal is to build young people's connections to adult mentors, improve self-confidence and strengthen belief in their own abilities to meet challenges, complete tasks and succeed. With these skills, he says, young people are more likely to be engaged in school or a vocational program after going through court-sponsored programs.
The court asked the young people and families it serves about the types of opportunities that would be most meaningful to them. "We heard the arts, music, recreation and hands-on learning opportunities," says Kevin Williams, the probation manager. "From there we started meeting with folks to see who was aligned with our vision." The video presents several local partners — from the YMCA to Hilltop Artists, a nonprofit organization that introduces young people to glassblowing and other forms of glass art.
Max, one of the young people who appears in the video, considers his experience "life-changing." He underscores the role that court staff continue to play: "My probation officer cared a lot about me and wanted something great for me."
Getting to Zero Youth Detention in King County
The No New Youth Jail movement in King County, active since 2012, planted the seed for the county executive and system leaders to determine what it would take to have no young people in secure detention, according to government and community leaders. "It's an ambitious goal that is worth striving for," says Robert Gant, who manages community partnerships for the county's juvenile court, "but we can't do this without bringing the community to the table."
"Young people need a chance to do something new and different that they had no idea was out there for them," says Community Passageways founder Davis, whose organization offers community-based alternatives to incarceration that emphasize positive relationships with adults and restorative programming for its participating youth and young adults that relates to their culture and backgrounds.
"I'm getting these opportunities that I never thought I'd ever have in my life," says Rachaun, one of the young people who has pursued life and leadership skills with Community Passageways. "My future is different." Another participant, Kaeshon, adds: "The people I'm around encourage me in different ways than I was encouraged when I was on the streets."
Supporting youth and families with community-centered resources is just one of the core objectives of King County's roadmap to zero youth detention. The others are:
leading with racial equity;
preventing youth from entering the justice system;
diverting youth from further system involvement; and
aligning and optimizing connections across systems.
The videos were produced by the Pretrial Justice Institute, the Annie E. Casey Foundation's JDAI® training partner, to inspire practitioners to think differently about what's possible within their systems. The short videos premiered at the 2019 JDAI Inter-Site Conference, hosted by the Foundation.
This post is related to: