The Setting Matters: How to Create the Container for Achieving Results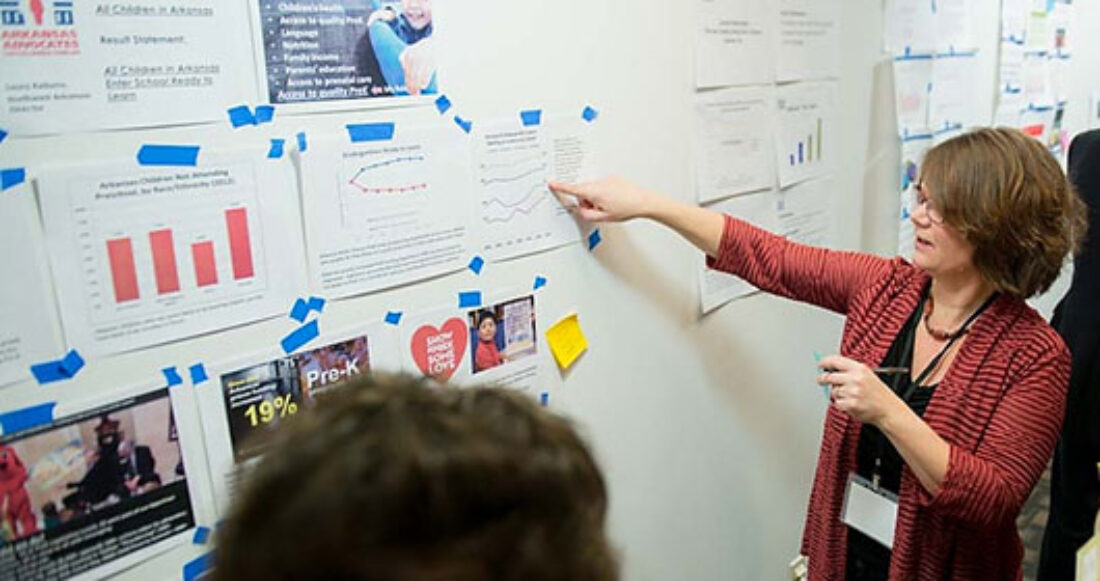 For leaders seeking changes in the lives of entire populations of vulnerable children, transforming ideas into action is often accomplished in meetings. Yet without effective preparation, structure and support, such meetings are not likely to achieve desired outcomes. A new Casey video, Leading for Results: Creating the Container, shows how the Foundation's results-based leadership faculty create an environment so meeting participants can effectively focus on achieving measurable results.
A set of activities from the launch of a project until its completion, "the container is the infrastructure that supports results-based leaders as they meet to achieve the results they have designated," Patton Stephens writes in the guide Creating the Container to Achieve Results. "Without an adequate container, groups do not have the preparation, structure, support or resources to get their important work done."
Documenting a recent seminar for the current class of Casey Children and Family Fellows, the Leading for Results video illustrates key elements of the container, including:
adequate space and movable tables to encourage communication;
data points, mounted on walls or flip charts, for the presentation of relevant information;
posters that help participants focus on the task at hand and the desired results; and
tools that allow participants to do the work — for example, markers, post-it notes and other meeting supplies.
"It's a really great opportunity to convene around important concepts without external distractions," says Matthew Randazzo, a Class 10 Casey Fellow and CEO of the National Math and Science Initiative. "When you create this container and you create the space where folks can really focus on the work and focus on their relationship with one another in service of bigger results for the children and families that we are serving, I think ultimately that creates a really powerful environment."
This post is related to: