Tool Shows How Employers' Policies Affect Frontline Workers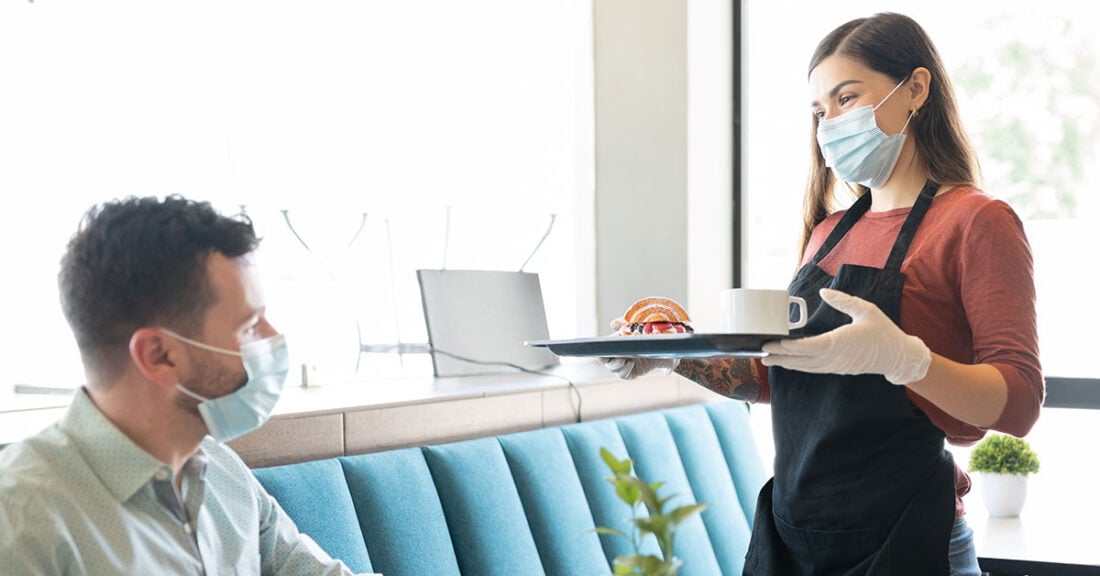 Since March, JUST Capital, a partner of the Annie E. Casey Foundation, has tracked how America's largest employers have responded to the COVID-19 pandemic, revealing various ways in which their practices are impacting frontline workers.
Frontline workers, many of whom are young people of color, have been hit hard by the recent economic turmoil spurred by the outbreak, with many going unemployed or continuing to work at various job sites, including restaurants, warehouses or grocery and department stores.
JUST Capital's COVID-19 Corporate Response Tracker keeps tabs on 301 major companies — which collectively employ many frontline workers — and shines a light on their various practices. The tracker is based on reviews of public reports and company disclosures.
How employers are responding to the pandemic
The tool shows that a sizeable number of these big employers say they've had to close stores or suspend services (37%) and lay off employees (11%). Nearly two-thirds report adding health and safety measures to work sites to protect workers and customers, including offering free personal protective equipment and imposing social-distancing measures. Less than a third have announced adding benefits such as additional financial assistance or paid sick leave and only 14% said they'd offered support for dependents, such as childcare.
With the tool, users can also drill down into other employment practices, including whether — and how — employers are offering relaxed attendance policies and providing remote work and modified schedules.
"It's important for Casey and its partners to understand how businesses are responding to the COVID-19 pandemic and how their practices are impacting frontline workers, particularly young workers of color," says Allison Gerber, senior associate with the Casey Foundation. "We hope that various stakeholders use this tool as a resource to learn about the supports that frontline workers need at this time and about practices employers are using to best support them."
Views on the role of large public employers during the pandemic
According to a JUST Capital survey, Americans expect large corporate employers to provide safe and flexible working conditions and maintain as many jobs as possible as the nation grapples with the pandemic — which research suggests will be important for containing economic hardship.
Studies show that long periods of unemployment can be detrimental to people's future job prospects and pay, especially for young workers, who, before the pandemic, were overly represented in industries that were hit hardest by stay-at-home orders and social-distancing measures.
The survey, conducted in May with the Harris Poll, also found that more than 70 percent of Americans say they want companies to institute social-distancing measures at work sites; provide personal protective equipment, such as facemasks and gloves, to frontline workers; and give all workers additional time off or offer flexible arrangements so they can care for loved ones and children.
Learn strategies for helping low-income workers in uncertain times
This post is related to: