What Is a Social Enterprise?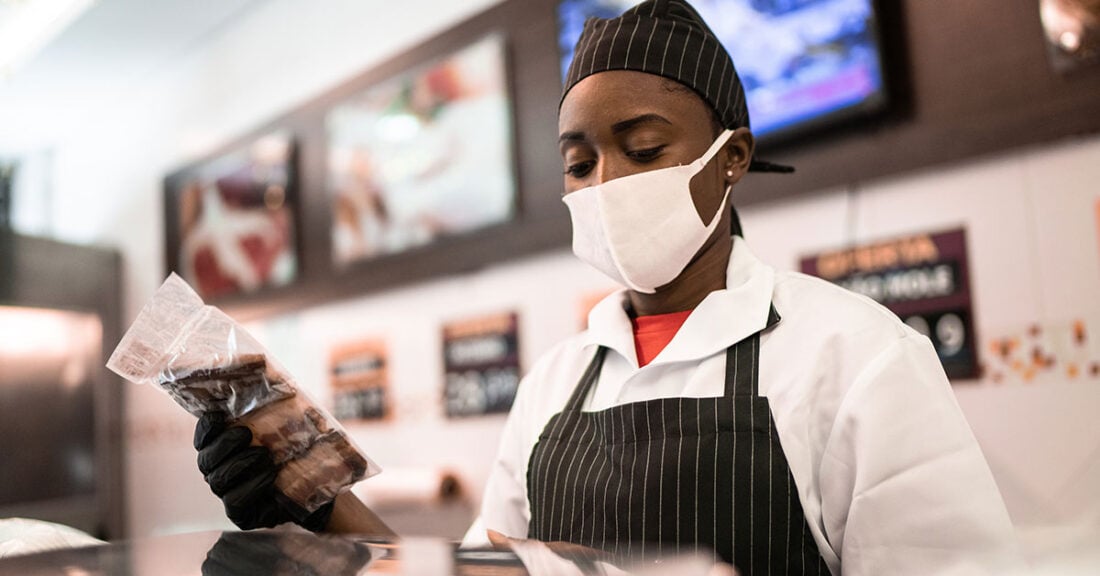 Social enterprises are revenue-generating businesses with a mission. Whether it's providing clean water, expanding health care services, strengthening renewable energy options or — similar to those the Annie E. Casey Foundation invests in — helping individuals entering or returning to the workforce, social enterprises use their profits and business practices to address a societal need. Though these enterprises can take many forms across many industries, they ultimately exist to serve the common good.
Characteristics of Social Enterprises
Common characteristics of a social enterprise include:
one or more social or environmental objectives;
a focus on generating revenue from goods and services, not just grants or donations; and
the incorporation of nonprofit and for-profit business structures.
How are social enterprises structured?
While social enterprises can take many forms, there are three common models:
Give back: Donating goods or services for each purchase made, often on a one-for-one basis. For example, a business might give a free pair of glasses to a child in need for each pair a customer buys.
Innovation: Developing and selling innovative products, such as solar panels or water-purification systems, to support environmental and energy-access issues.
Employment-Related: Training and employing individuals who otherwise would have more limited job opportunities and support.
Social Enterprises and Jobs
For more than three decades, the Casey Foundation has invested in employment-focused social enterprises to help nonprofits develop business acumen and to assist people in low-income communities in obtaining jobs and building the skills needed to advance along career pathways. The Foundation also supports broader efforts to build the social enterprise field with partners such as REDF, which cultivates peer networks, advocates for better policies and provides technical assistance and capital.
There are an estimated 500 employment-related social enterprises in the U.S. market, generating over $1 billion in revenue and employing 56,000 people annually. These enterprises help individuals who traditionally haven't had a pathway to well-paying careers by:
offering supportive work and skills-building opportunities;
providing an independent source of income; and
opening doors to professional networks.
More specifically, social enterprises help youth and young adults, especially young people of color, by:
providing on-the-job training and supportive services, such as childcare;
infusing trauma-informed care and positive youth development approaches;
providing opportunities for youth leadership and community engagement; and
adapting hiring, retention and advancement practices to promote racial equity and inclusion.
An Example of an Employment-Related Social Enterprise
Goodwill of Central & Southern Indiana runs 70 retail stores and an e-commerce platform that provide transitional or short-term jobs, as well as career advancement opportunities, for people with disabilities, those who have been involved in the justice system and youth and young adults working toward a high school diploma. The Casey-supported organization provides on-the-job learning and supportive services — including transportation assistance — for its retail employees, operates a public charter school called the Excel Center and supports state-level advocacy for other forms of non-traditional education.
"We leverage our social enterprise to create pathways through education, health and workforce systems for young people of color and their families," says Betsy Delgado, vice president of mission and education at Goodwill of Central & Southern Indiana. "Doing so has enabled us to collect strong quantitative and qualitative data that we're using to address the systemic barriers that have been placed in these young people's ways."
Social Enterprises and COVID-19
Many social enterprises, especially those in the food and retail industries, have experienced a significant loss in revenue since the start of the pandemic. Though they are starting to rebound, these businesses have still been forced to lay off or furlough workers, especially youth and young adults.
Access to capital, the need to shift business strategies, virtual programming and staff management are among the most pressing challenges affecting employment-related enterprises during the pandemic.
Some businesses have been able to pivot by selling recession-resistant goods.
Enterprises that could access government or philanthropic funding to complement earned revenues and cover working capital have fared better, as have those that could modify operations quickly by adjusting staffing and work structures.
The most resilient enterprises have been in industries that offer cleaning, maintenance and environmental services, as well as staple consumer products.
"Social enterprises open up greater access for young people of color to build skills and gain work experience in businesses that prioritize race equity," says Patrice Cromwell, director of youth economic opportunity at the Casey Foundation. "That is a critical piece of Casey's mission and a much-needed opportunity in the labor market."
This post is related to: