Workforce Strategies Shift to Serve Young People During Crisis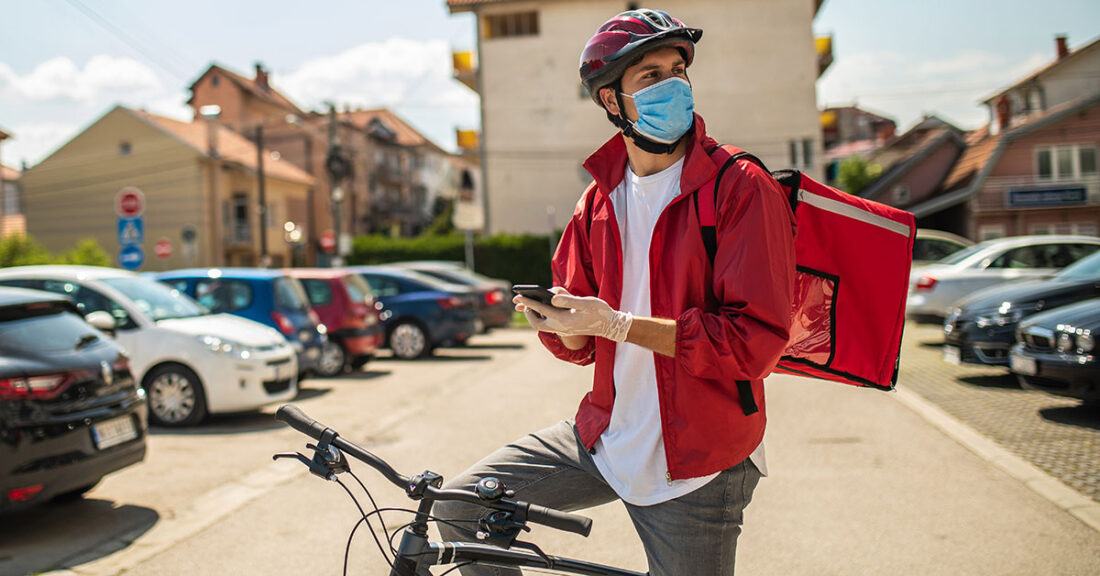 Across the country, workforce programs — including Casey's Generation Work partners — are shifting their strategies to ensure young people are gaining the skills needed to obtain employment and continue building career paths in the face of an unprecedented pandemic that's caused economic turmoil that's hit young workers especially hard.
With less education and shorter career tracks than older workers, young people may find themselves facing a challenging employment landscape. Research suggests that keeping young workers connected to education, training, mentoring and paid employment opportunities is vital, as those unemployed for long periods early in their careers tend to experience depressed wages later in life and are at higher risk of future unemployment.
To ensure they can provide their services safely during the COVID-19 pandemic, Casey's workforce partners have: shifted programs online; assisted young people to obtain technology they need to access digital services; and increased educational and training opportunities that center remote work.
"We're impressed by how our partners are adapting to the challenging circumstances created by the COVID-19 pandemic," says Allison Gerber, a senior associate with the Casey Foundation. "We hope that these examples are useful to other organizations as they seek to help young people gain employment and career skills in these challenging times."
Pivoting to meet the needs of young people
From Seattle to Baltimore, here are some examples of how Casey partners are changing their strategies due to the pandemic:
Providing technology, shifting programming
Goodwill of Central & Southern Indiana's Excel Center — a public charter school for adults seeking a high school diploma that also helps them transition to ongoing education and employment — purchased 600 new laptops for participants and is working with local internet providers to ensure students have reliable connections and technical support for distance learning.
All teachers have moved their coursework online and have held regular online office hours where they provide one-on-one tutoring and assist students with other needs. Teachers and coaches have also regularly reached out by phone or web calls to students to ensure they are on track with educational and employment goals. Some credentialing opportunities offered by the Excel Center have also moved online, including a program for pharmacy technicians. Depending on health conditions, the center plans to soon restart offering some in-person courses and coaching.
In Cleveland, nonprofit Towards Employment has moved a job-readiness course it offers online, as well as its support services — which include coaching, career planning and assistance applying for social benefits. For people who have continued to work at job sites, the organization maintained its efforts to provide transportation vouchers and work equipment, such as work boots and hard hats, and has helped some parents obtain child care. As some employers re-open, the organization is restarting its work placing young people that it serves into four- to six-week jobs that help them build new skills and gain work experience. Towards Employment will continue to monitor health guidelines and data to assess the safety of work environments.
Finding new opportunities
When restaurants and stores closed at the Seattle-Tacoma International Airport, many young people lost their jobs. This prompted Generation Work partner Port Jobs — which connects people with employment and training opportunities at the airport — to help its young participants move into freight and logistics-related work, such as warehouse and delivery jobs, that were still open. Toward the end of March, Port Jobs also began connecting with local employers, including Amazon and local grocery stores, to ensure young participants continued working.
Offering remote opportunities
Starting in mid-July, YouthWorks, Baltimore's five-week summer jobs program for youth, will work with employers to provide roughly 4,500 young people in the city with online employment as well as educational and work-readiness activities, including resume building. Participants will work for four hours a day, five days a week and are able to earn up to $1,100. They'll also receive job coaching and technical support to ensure they can work and learn remotely.
Learn what young Baltimoreans say they want from their city's workforce system
This post is related to: