What We Know About Youth and Young Adult Homelessness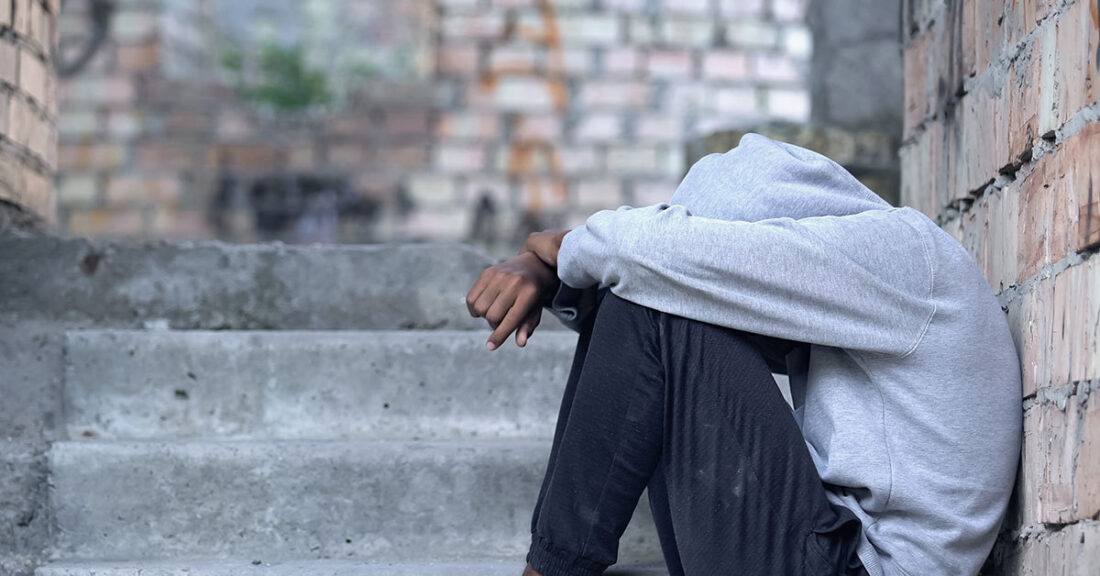 The Annie E. Casey Foundation continues to invest in numerous efforts to reduce and ultimately end homelessness among young people. This work — part of the Foundation's broader strategy to curb housing instability for young people and families — includes supporting national and local initiatives and community advocacy.
One example: The Youth Homelessness Prevention Initiative, which aims to leverage and develop evidence-based solutions — and apply meaningful input from young people — to address youth and young adult homelessness across the country. Casey recently joined with other funders, including project lead Chapin Hall at the University of Chicago, to launch the project.
But what do we know about youth and young adult homelessness today? The Casey Foundation explores studies and policy papers from Voices of Youth Count, an initiative of Chapin Hall, to answer some key questions.
How many young people are homeless?
Approximately 4.2 million youth and young adults experience some form of homelessness each year.
This figure stems from a Voices of Youth Count survey — conducted in 2016 and 2017 — that indicates one in 10 young adults (ages 18-25) and one in 30 teens (ages 13-17) had experienced homelessness in the last 12 months. The survey defined homelessness broadly, counting anyone who had couch surfed, stayed in a shelter, slept on the streets, run away or been kicked out of their home.
The COVID-19 pandemic — which sparked both economic turmoil and a housing crisis — has likely pushed these numbers even higher.
Which young people are more likely to be homeless?
Some young people face a greater risk of experiencing homelessness than others, according to the Voices of Youth Count National Estimates study. Youth and young adults who are most likely to be homeless include:
unmarried parents (200% more likely to report being homeless compared to other young adult populations;
members of the lesbian, gay, bisexual, transgender and questioning (LGBTQ) community (120% more likely to report experiencing homelessness);
Black young adults (83% more likely to report facing homelessness); and
Latino young adults (33% more likely to report facing homelessness).
A young person's academic record, income and well-being can also impact their risk of becoming homeless, according to the study. It found that:
Individuals lacking a high school diploma or GED were nearly 346% more likely to face homelessness than young adults who had completed high school.
Individuals reporting an annual household income below $24,000 were 162% more likely to be homeless than their wealthier peers.
Nearly 70% of youth and young adults who experienced homelessness reported facing mental health difficulties and 29% struggling with substance use.
How do youth and young adults become homeless?
No single factor causes young people to become homeless.
At the same time: Most young people cite family instability and disruptions in the home as a precursor to becoming homeless, according to a 2019 summary of interviews with 215 youth and young adults who had experienced homelessness.
Research also links homelessness to child welfare system involvement. One-third of young people who had experienced homelessness had also experienced foster care, according to National Estimates. Another study found that many young adults aged out of foster care without an adequate transition plan in place while other youth were adopted or reunified with families but became homeless after facing abuse, neglect or other adverse circumstances.
Other factors driving youth homelessness include:
a caregiver's death;
discrimination faced by mixed-race or LGBTQ youth; and
experience with juvenile detention, jail or prison.
How does homelessness impact youth and young adults?
Homelessness can have a significant and lasting impact on young people.
During adolescence — a critical period that roughly spans ages 14 to 25 — young people typically develop their identity, build relationships and learn important life skills, such as smart decision making and risk taking.
Housing instability — and the stress that accompanies it — can disrupt and ultimately derail a young person's path to independence. It's also a challenge that grows with time: The longer that a young person experiences homelessness, the harder it is to escape it, a 2017 National Estimates study found.
How can we end youth homelessness
Voices of Youth Count recommends taking the following steps to help prevent and reduce homelessness among young people:
Gather better data to guide responses. The field needs regular, national estimates of youth homelessness — ones that include youth staying with friends or in other temporary arrangements. This data can help guide funding for housing interventions, services, outreach and prevention efforts.
Identify targeted interventions. Researchers must continue exploring which risk factors matter most for certain populations — including young people of color and LGBTQ youth. Systems and programs can then use this information to better tailor services and support for these populations.
Expand prevention services. Most youth and young adults who faced homelessness were doing so for the first time, according to National Estimates. This suggests a need for prevention and early intervention services that cut across multiple systems —including the child welfare and criminal justice systems — at various levels of government.
"As we address the immediate economic and housing crisis caused by the pandemic, we must also face down the longstanding factors that contribute to pervasive housing instability and homelessness among young people," says Charles Rutheiser, who manages the Annie E. Casey Foundation's strategies for addressing housing instability. "Only then can we begin to build a path forward to reducing and, ultimately, ending youth and young adult homelessness.
Learn more about Casey's work improving housing security and stability
This post is related to: