What We Learned From Making Connections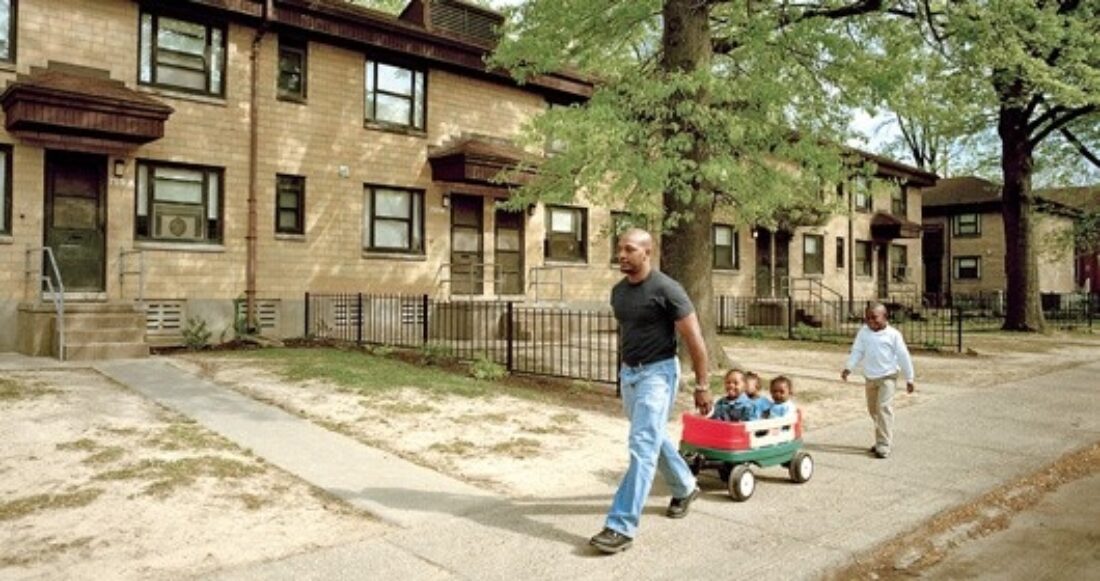 Making Connections was an ambitious community change initiative launched in 1999, building on previous Casey efforts in the community development field.
For more than a decade, we aimed to improve the lives of children and their families in disinvested communities throughout the country by taking a comprehensive approach to community change that emphasized strengthening families. Our basic premise: Kids do well when their families do well, and families do better when they live in supportive communities.
We put this concept into action by creating opportunities for families in selected neighborhoods — that is, by promoting economic security for parents through training and jobs while at the same time ensuring children get a good start in life, succeed in the early grades of school and are reading proficiently by the end of third grade.
Another key component of the initiative — considered essential to achieving and sustaining improved outcomes for children, families and their communities — was giving residents a voice and meaningful role in shaping solutions to local challenges and connecting them to each other and needed resources.
Making Connections began with 22 sites, eventually settling on 10 for full participation in the initiative: Denver; Des Moines, Iowa; Hartford, Conn.; Indianapolis; Louisville, Ky.; Milwaukee; Oakland, Calif.; Providence, R.I.; San Antonio and Seattle/White Center. Our decade of experiences in these sites taught us a number of lessons that continue to inform and drive our community change work today:
Focus on two-generation, place-based community change. Providing a customized and integrated set of services for children and their parents at the same time is more likely to help families succeed, and engaging families and communities in determining the most helpful resources and services is key.
Recognize the specific challenges facing each community, such as housing mobility. Additional, unexpected factors in each community, as well as the Great Recession, challenged our assumptions and priorities and presented obstacles to improving educational and economic outcomes.
Understand the complexity of managing and measuring community change. Making Connections highlighted the importance of defining long-term results, building necessary skills and resources among staff and establishing better data-collection requirements from the outset.
Promote resident and parent engagement. The voices of these stakeholders are essential to achieving and sustaining change in systems and practices, keeping the process and investments accountable for achieving concrete results. Their involvement in decision making is crucial to success.
Develop effective ways to harness and learn from data. Data-driven decision making is critical, and high-quality data should guide and inform programming and policy work. Integrated data systems that bring together information from the various agencies and organizations serving children and their families allow for a more comprehensive view that can help inform community change strategies.
Set realistic goals for community change. Community change efforts should define success with a more specific focus, such as strengthening community engagement or connecting public systems; a more targeted, sustainable approach can gradually lead to broader change over time.
We are actively applying what we learned from Making Connections through our Family-Centered Community Change strategy, as well as our civic sites in Atlanta and Baltimore.
Discover More About Making Connections
Lessons Learned From Making Connections
Meeting the Housing Needs of Families: A Resource Guide
Beyond the Boundaries: Low-Income Residents, Faith-Based Organizations and Neighborhood Coalition Building
This post is related to: