What's Happening at 352 University Avenue in Atlanta?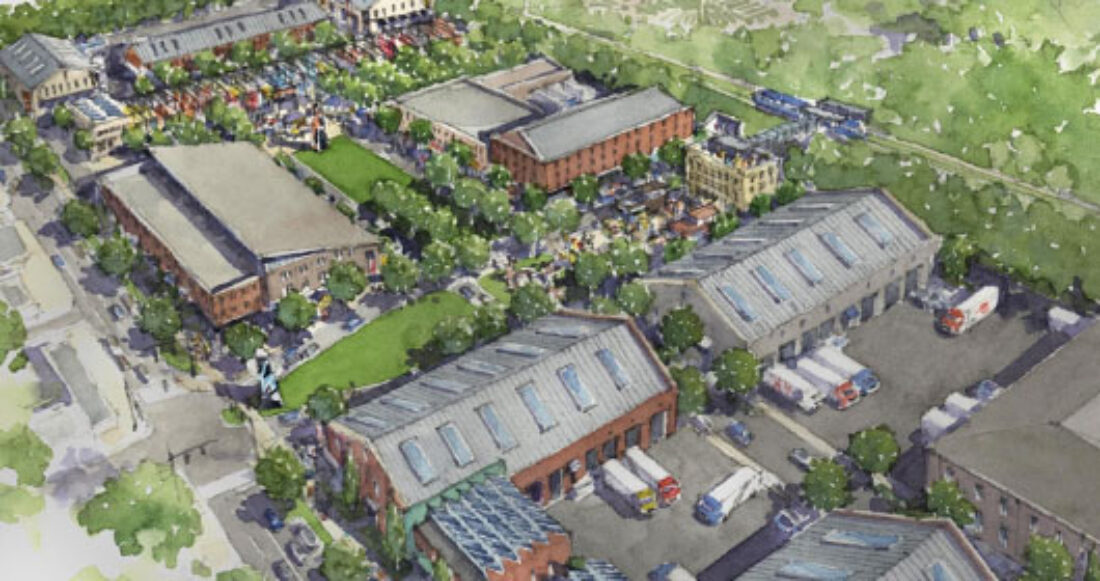 Redevelopment plans for 352 University Avenue are coming to life with the help of residents from NPU-V and other local communities. Within the next decade, the Annie E. Casey Foundation hopes to transform the 31-acre property, located in Atlanta's Pittsburgh neighborhood, into a vibrant space where residents can work, shop, create and play.
Here's a quick look at where things stand now:
Phase One is Taking Shape
The Foundation has finalized an agreement with Columbia Core Partners to kick off construction in early 2018. Phase one of redevelopment will focus on the eastern side of the site — which contains the property's only existing structure — and give rise to a small business space and maker hub. In addition to fueling job creation and entrepreneurship, this building will also host neighborhood functions and serve as the eventual home of the Foundation's Atlanta Civic Site office.
A Working Group Calls a Vote
A working group, which counts NPU-V residents as members, has advanced efforts to name the project and site. In addition to developing several concepts, the group has launched a call-in campaign to gather resident input on the proposed options. The final selection will be announced at a community meeting on Oct. 12, 2017.
Resident Engagement Remains a Priority
The Casey Foundation strongly believes that residents should have a say in issues impacting their community — and the redevelopment of 352 University Avenue is no exception. To this end, Casey and Columbia Core Partners are supporting resident engagement in a variety of ways, including:
calling monthly community meetings and site tours to brief residents on the development process and solicit input;
convening working group meetings to discuss naming, history, art, entrepreneurship and jobs;
organizing educational tours to other local development projects; and
hosting focus group meetings with prospective tenants and small business owners — such as welders, seamstresses and bakers — to collect feedback on building design.
Preparations Underway to Keep Gains Local
The Casey Foundation and Columbia Core Partners are also committed to helping residents reap the highest economic gains possible in connection with the site's redevelopment. Accordingly, the Foundation is leveraging existing partnerships with workforce providers like the Center for Working Families, Inc. and Construction Ready to ensure that residents secure construction-related and permanent jobs at the site and that local, minority- and women-owned businesses obtain subcontracting opportunities at every point in the project's evolution.
Learn more about the history and future of 352 University Avenue
This post is related to: