25 Years of the KIDS COUNT Data Book: Rethinking Public Services (1993)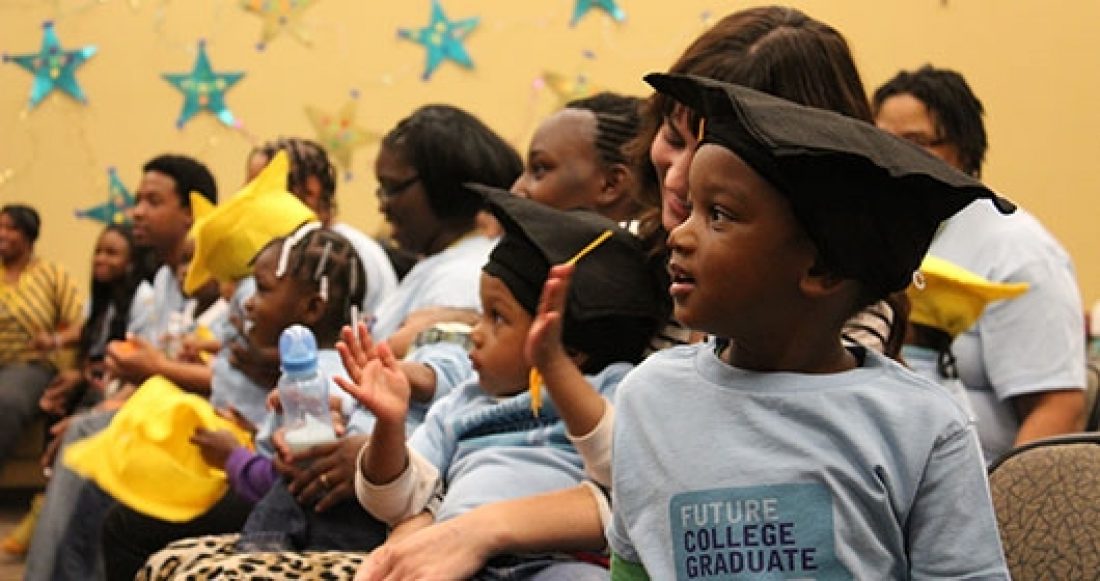 James Wash­ing­ton, who runs school-based pro­grams to bol­ster children's odds of suc­cess for the Harlem Children's Zone at PS 149, says this kind of sup­port helped him turn his own life around when he was a teenag­er. Look­ing for a quick way to help sup­port his fam­i­ly, he was veer­ing toward sell­ing drugs when he hap­pened upon a job deliv­er­ing pack­ages for the Rheedlen Cen­ters for Chil­dren and Fam­i­lies, a pre­cur­sor to the Harlem Children's Zone.
Thanks to men­tor­ing, home­work assis­tance, involve­ment in cul­tur­al activ­i­ties and inten­sive sup­port to fin­ish high school and pur­sue col­lege, Wash­ing­ton went on to earn a master's degree in human ser­vices and become a role mod­el for youth through his work at the Harlem Children's Zone. ​"I believe God brought me here so he could work on me but also so that I could do the same for oth­ers," he says.
The kind of cra­dle-through-col­lege sup­port that the Zone offers in a 97-block swath of Harlem is con­sis­tent with the approach envi­sioned in a 1993 essay by the Annie E. Casey Foun­da­tion, enti­tled ​"Rethink­ing Pub­lic Efforts on Behalf of America's Most Dis­ad­van­taged Kids and Fam­i­lies." Released as part of the Foundation's annu­al KIDS COUNT Data Book, the essay called for pol­i­cy and fund­ing reforms to pro­mote pre­ven­tion and col­lab­o­ra­tion in address­ing social prob­lems and serv­ing families.
"The com­pre­hen­sive approach Casey talked about is now part of the lex­i­con of folks who work in our move­ment, and so is the recog­ni­tion that this work requires a major long-term invest­ment," notes Geof­frey Cana­da, who served as chief exec­u­tive offi­cer of the Harlem Children's Zone until his retire­ment in July 2014. Pres­i­dent Oba­ma touts these con­cepts in a new gen­er­a­tion of fed­er­al ini­tia­tives, such as Promise Neigh­bor­hoods and Promise Zones, which he says demand an ​"all-hands on deck" approach tra­vers­ing the bound­aries of fed­er­al agencies.
This post is related to: