25 Years of the KIDS COUNT Data Book: Rethinking Public Services (1993)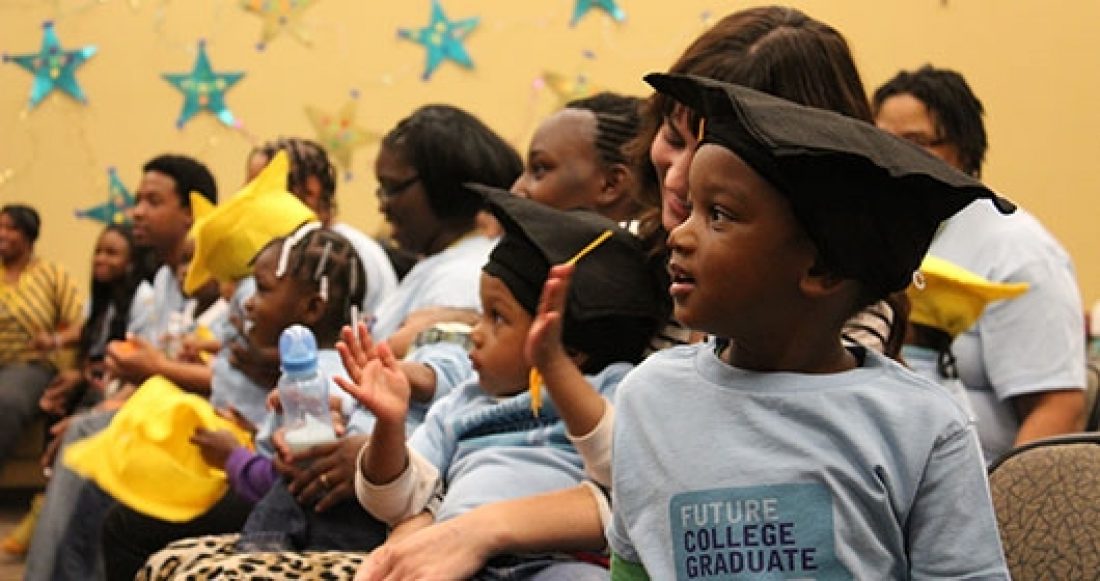 James Washington, who runs school-based programs to bolster children's odds of success for the Harlem Children's Zone at PS 149, says this kind of support helped him turn his own life around when he was a teenager. Looking for a quick way to help support his family, he was veering toward selling drugs when he happened upon a job delivering packages for the Rheedlen Centers for Children and Families, a precursor to the Harlem Children's Zone.
Thanks to mentoring, homework assistance, involvement in cultural activities and intensive support to finish high school and pursue college, Washington went on to earn a master's degree in human services and become a role model for youth through his work at the Harlem Children's Zone. "I believe God brought me here so he could work on me but also so that I could do the same for others," he says.
The kind of cradle-through-college support that the Zone offers in a 97-block swath of Harlem is consistent with the approach envisioned in a 1993 essay by the Annie E. Casey Foundation, entitled "Rethinking Public Efforts on Behalf of America's Most Disadvantaged Kids and Families." Released as part of the Foundation's annual KIDS COUNT Data Book, the essay called for policy and funding reforms to promote prevention and collaboration in addressing social problems and serving families.
"The comprehensive approach Casey talked about is now part of the lexicon of folks who work in our movement, and so is the recognition that this work requires a major long-term investment," notes Geoffrey Canada, who served as chief executive officer of the Harlem Children's Zone until his retirement in July 2014. President Obama touts these concepts in a new generation of federal initiatives, such as Promise Neighborhoods and Promise Zones, which he says demand an "all-hands on deck" approach traversing the boundaries of federal agencies.
This post is related to: