As Abuses Revealed at Youth Prisons, Another State Pledges to Abandon the Model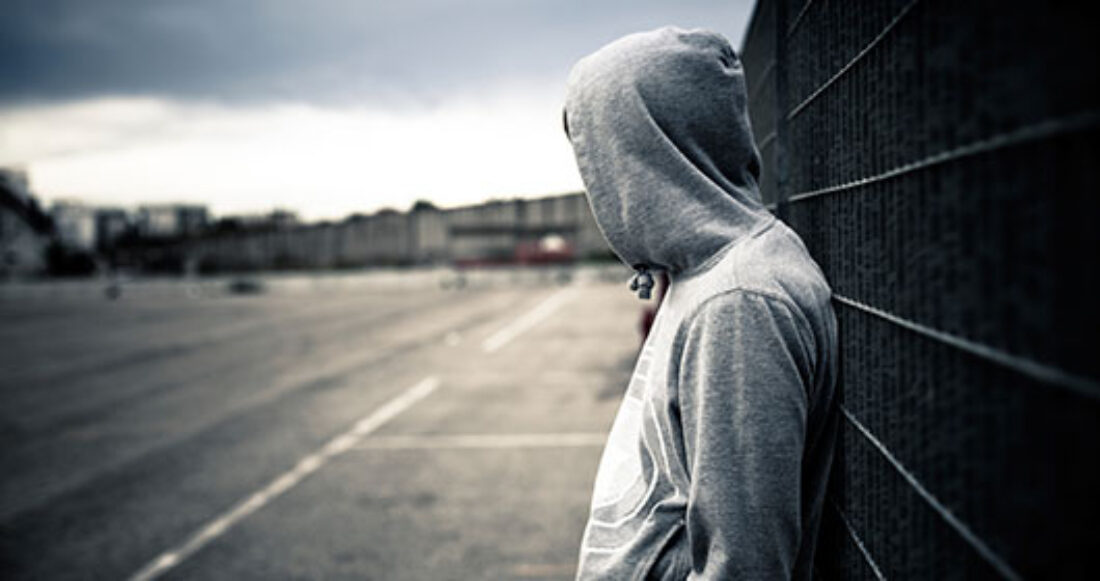 Casey Foun­da­tion Pres­i­dent and CEO Patrick McCarthy deliv­ered a TEDx talk on juve­nile incar­cer­a­tion in June 2015 argu­ing that the con­tin­u­ing stream of mal­treat­ment rev­e­la­tions should remove any remain­ing doubt that large con­ven­tion­al juve­nile cor­rec­tions facil­i­ties — or plain­ly stat­ed, youth pris­ons — are inher­ent­ly prone to abuse. Even more recent alle­ga­tions of abuse under­score the urgency of McCarthy's call to replace youth pris­ons with alter­na­tives that can ensure safe, healthy and ther­a­peu­tic care for the small seg­ment of the youth pop­u­la­tion who tru­ly require confinement.
In a series of front page sto­ries this month, the Mil­wau­kee Jour­nal Sen­tinel has detailed a ghast­ly sit­u­a­tion at Wisconsin's last remain­ing juve­nile prison complex.
On Decem­ber 5, 2015, a team of fifty state inves­ti­ga­tors and attor­neys descend­ed on the Lin­coln Hills School for Boys and Cop­per Lake School for Girls, locat­ed side by side in north­ern Wis­con­sin. The raid marked the cul­mi­na­tion of two inves­ti­ga­tions that uncov­ered ram­pant vio­lence, abuse and cor­rup­tion inside the facil­i­ties. Spe­cif­ic alle­ga­tions include sex­u­al assault, phys­i­cal child abuse, child neglect, abuse of pris­on­ers, stran­gu­la­tion and suf­fo­ca­tion, intim­i­da­tion of vic­tims and wit­ness­es, exces­sive use of pep­per spray, tam­per­ing with pub­lic records and mis­con­duct in pub­lic office. The state's direc­tor of juve­nile cor­rec­tions and the super­in­ten­dent of the twin facil­i­ties resigned two days before the raid. Reporters also revealed that 10 staffers had been placed on leave dur­ing the pre­vi­ous year due to alle­ga­tions of misconduct.
As the Casey Foun­da­tion has doc­u­ment­ed, abus­es are any­thing but rare in America's juve­nile pris­ons. Mal­treat­ment of Youth in U.S. Juve­nile Cor­rec­tions Facil­i­ties describes con­clu­sive evi­dence of recur­ring or sys­temic abuse in 29 states just since 2000 and sub­stan­tial evi­dence of recurring/​systemic abuse in many oth­er states.
With the new rev­e­la­tions, Wis­con­sin becomes the 30th state where sys­temic and recur­ring mal­treat­ment has been doc­u­ment­ed since 2000. Nor is Wis­con­sin the only state where new alle­ga­tions of abuse rev­e­la­tions have emerged. In Nebras­ka, new data revealed con­tin­u­ing overuse of soli­tary con­fine­ment. In Flori­da, riots erupt­ed in two state-fund­ed facil­i­ties, con­tin­u­ing a tor­rent of abuse reports that have plagued Florida's juve­nile cor­rec­tions facil­i­ties for more than a cen­tu­ry. In Arkansas, more than 800 vio­lent inci­dents occurred last year in the state's largest youth cor­rec­tions facil­i­ty, which hous­es about 100 youth, and 176 instances of attempt­ed sui­cide or self-harm occurred in the first six months of 2015.
Per­haps the most shock­ing rev­e­la­tions have come from Con­necti­cut. In July, the state's child advo­cate released the find­ings of an 18-month inves­ti­ga­tion doc­u­ment­ing at least two dozen acts of attempt­ed sui­cide or self-injury from June 2014 to Feb­ru­ary 2015 at the state's only youth prison for boys, the Con­necti­cut Juve­nile Train­ing School, and a small­er state-run unit for girls. Youth were phys­i­cal­ly restrained 532 times in the facil­i­ties from July 2014 through June 2015 and were placed in shack­les or hand­cuffs 134 times, the inves­ti­ga­tion found. Accord­ing to the report, each month, about 30 per­cent of con­fined youth were sub­ject­ed to a phys­i­cal or mechan­i­cal restraint and about the same num­ber were placed in seclu­sion, often in a padded iso­la­tion cell.
In response to these find­ings, Con­necti­cut leg­is­la­tors con­vened a series of high pro­file hear­ings on youth cor­rec­tions. Advo­cates in the state and many leg­is­la­tors called for the clo­sure of the train­ing school – to be replaced with a net­work of small­er, more treat­ment-ori­ent­ed and less prison-like facil­i­ties. Lead­ers from the Con­necti­cut Depart­ment of Chil­dren and Fam­i­lies, which oper­ates the facil­i­ties, announced a series of reform steps, but they argued against closure.
How­ev­er, ear­li­er this month, Con­necti­cut Gov­er­nor Dan­nel Mal­loy announced in an NPR inter­view that he intends to close the train­ing school by mid-2018. Mal­loy also recent­ly pro­posed that Con­necti­cut become the first state in U.S. his­to­ry to raise the age of juve­nile or fam­i­ly court juris­dic­tion beyond age 18.
Tak­en as a whole, these lat­est alle­ga­tions and find­ings of abuse – not only in Wis­con­sin and Con­necti­cut but in the oth­er states as well – serve to under­score the need for more states to fol­low Gov­er­nor Malloy's lead. As Patrick McCarthy said in June, sys­tems across the nation need to close youth pris­ons and replace them with strate­gies that sup­port youth growth and devel­op­ment. ​"It's long past time to close these inhu­mane, inef­fec­tive, waste­ful fac­to­ries of fail­ure once and for all," McCarthy argued. ​"Every one of them."
This post is related to: