Baltimore Fund Backs Entrepreneurs of Color During the Pandemic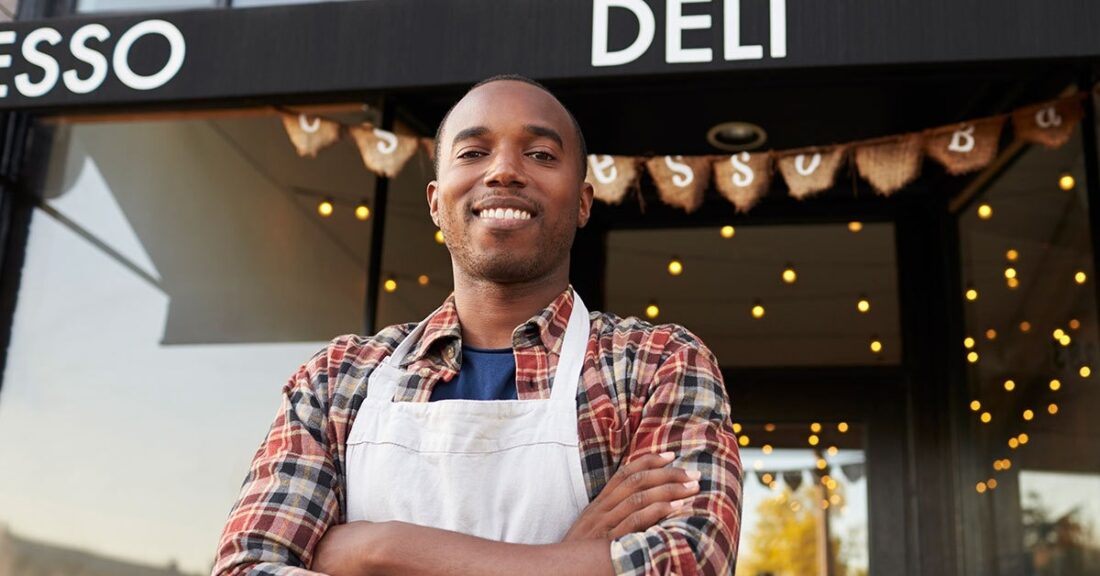 When it launched in early 2020, the Baltimore Small Business Development Fund announced its aim of strengthening the city's small business ecosystem by helping Black, Indigenous, Latino and Asian entrepreneurs gain the resources necessary to grow and thrive.
Baltimore businesses owned by people of color are generally smaller and less stable than those of white business owners, according to research. Entrepreneurs of color have also struggled to access adequate financing from major banks, and the city's Community Development Financial Institutions — which help finance businesses that traditional lenders have turned away — were underdeveloped.
The fund, supported by the Annie E. Casey Foundation and other organizations, focused on giving business owners better access to local financing and convening organizations to provide technical assistance to entrepreneurs of color. It shifted into swift action during the COVID-19 pandemic, since many of these business owners needed emergency funding to survive.
The fund partnered with the Baltimore Development Corporation and the Mayor's Office of Minority and Women-Owned Business Development to establish the Small Business Technical Assistance Network (TA Network). Participating organizations supported small business development — including Innovation Works and Baltimore Corps — or had notably strong relationships and credibility among entrepreneurs of color.
So far, the TA Network has helped more than 2,500 small businesses access financing — including an estimated $40 million in public recovery funding — to stay afloat and even grow during the pandemic.
"Businesses that have been historically left behind were the ones most adversely affected economically and had the most difficulties accessing aid," said Colin Tarbert, president and CEO of the Baltimore Development Corporation. "The TA Network was able to secure partnerships with a range of financial assistance providers and facilitate access to resources for business owners of color across the city."
The TA Network in Action
The TA Network's support has included:
Connecting small businesses to funding opportunities. Network partners helped small businesses identify and apply for public and private funding, including funding available via public lending programs, such as the federal Paycheck Protection Program and Economic Injury Disaster Loans.
Linking companies to community lenders. Two network partners are Baltimore-based Community Development Financial Institutions that serve small businesses of color. Other network partners connected businesses to far off Community Development Financial Institutions, including the California-based Lendistry and the Accion Opportunity Fund that prioritize serving businesses in underserved communities.
Engaging small businesses of color. With support from the Casey Foundation and Open Society Institute-Baltimore, the fund selected 10 organizations — including the Greater Baltimore Black Chamber of Commerce and the Pennsylvania Avenue Black Arts District — to drive outreach efforts and connect entrepreneurs of color to TA Network services.
Serving small businesses better. Network partners received technical assistance and training aimed at better serving small businesses, and the Baltimore Development Corporation shared information on financing opportunities and various lenders.
Moving Forward
The TA Network's approach is turning heads. In June 2021, it inspired a committee of global experts to select Baltimore as a finalist for Bloomberg Philanthropies' 2021 Global Mayors Challenge. The competition looks to identify and accelerate the most ambitious ideas that cities have developed in response to the coronavirus.
Today, the TA Network hopes to continue expanding — growing in the number of businesses supported, services offered, and financial institutions involved.
"We're happy to have helped start this movement in supporting small businesses and aiding them in obtaining capital that is so vital to their survival," says Talib Horne, director of the Casey Foundation's Baltimore Civic Site. "We hope to see this work expand in ways that will bolster equitable investment in small businesses and economic benefits for all of Baltimore's communities."
This post is related to: