Baltimore Offers Tech Support and Internships for Adult Learners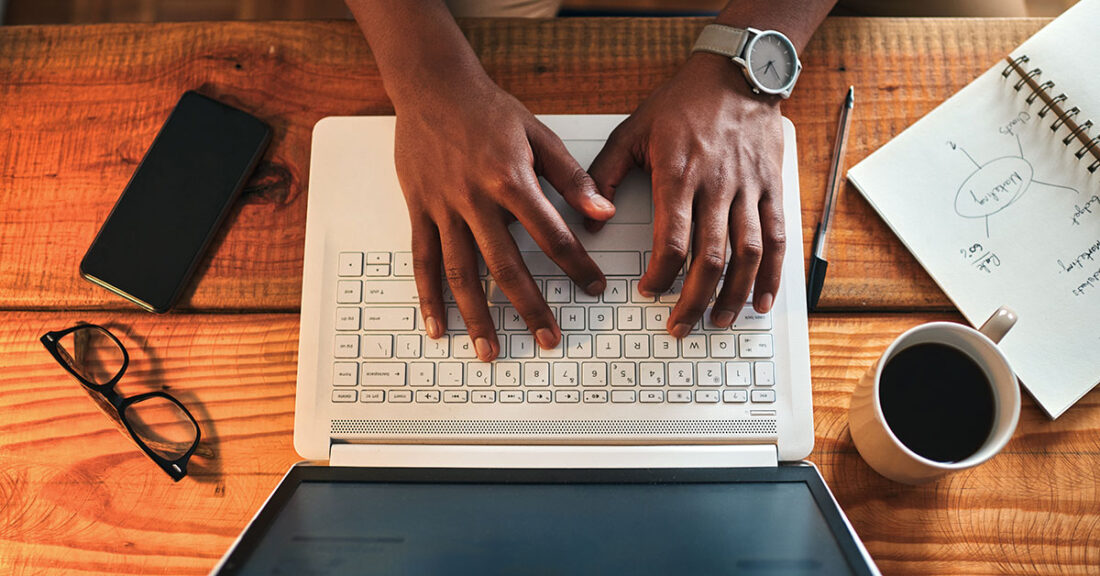 Adult learners in Baltimore, including many of color, participate in training and education programs outside of four-year colleges that are meant to help them gain skills and credentials needed to succeed in the workforce. But as the coronavirus pandemic started moving these programs online, one thing quickly became apparent: Many of the city's adult learners, including younger adults, needed support operating their computers, connecting to the internet or using software for remote coursework.
That's where the Baltimore Digital Equity Coalition's (BDEC) Tech Support Hotline has stepped in.
Since August, adult learners participating in Baltimore's workforce training and education programs — which includes GED courses, industry certification programs and other offerings — have been able to call BDEC's free hotline from 10 a.m. to 6 p.m. and connect with a staff member who can assist them with various technological issues. Instructors and staff for the adult programs can also use the service.
So far, the hotline has received about 300 calls a month. Areas of support have included assistance connecting to WiFi, using video conferencing applications and even obtaining a computer to begin with.
"A lot of Baltimore's adult learners are participating in online courses and training for the first time and many come with limited or no digital skills," says Chrissie Powell, executive director of Byte Back Baltimore and co-founder of BDEC — a network of over 60 organizations aiming to increase digital access to Baltimore communities that have been historically marginalized. "That's why a central hotline for broad areas of technical support is vital, and we're happy to offer that service."
Connecting Adult Learners With Internships
The hotline, which is supported by the Annie E. Casey Foundation and other funders, employs a coordinator and two interns who are enrolled in information technology certification programs in Baltimore. The paid interns will serve for roughly two months.
Nelson Finney, who began his internship in November, said he was grateful for the opportunity. Finney, 24, said he struggled to find work opportunities after graduating from Towson University in 2020 — as the COVID-19 pandemic caused hiring to slow down. "It's tough out there," he says.
Finney learned about the internship through Pass it On, a local nonprofit that's helping him earn technical certifications. "I'm so glad to have the opportunity to gain key experience that'll help me advance in my career," Finney says. "The work is fulfilling, too, because I get to help others who are looking to improve their skills as well."
Addressing the Digital Divide
Powell says she wants the hotline to expand, and hopes that, eventually, it will serve all low-income people in the city. In Baltimore, a disproportionate share of people of color and those in low-income communities lack access to devices, the internet and the support they need to use technology effectively — a situation often referred to as the digital divide. "We know the need for tech support goes beyond just adults who are involved in education and training programs," Powell says. "We hope that funders, city leaders and other stakeholders recognize why these services are so important, especially at a time when digital access is critical."
The Casey Foundation has made several investments to help decrease Baltimore's digital divide — including committing funding for a BDEC director who will lead the network in carrying out its mission. The Foundation has also supported the city school system's efforts to expand student access to computers and the internet during the COVID-19 pandemic, as well as an initiative to establish several WiFi hotspots in primarily Black communities in the city.
"Too many families — primarily those in Black communities — lack access to the technology and support they need to gain a quality education and succeed in the workforce," says Sara Muempfer, a senior associate with the Casey Foundation. "These problems predate the COVID-19 outbreak and must be addressed for the city to build equitable opportunities for its residents."
Learn about how Baltimore's summer youth work program moved online during the pandemic
This post is related to: