Boston Professor Receives Bimel Award for Helping Drive Detention Reforms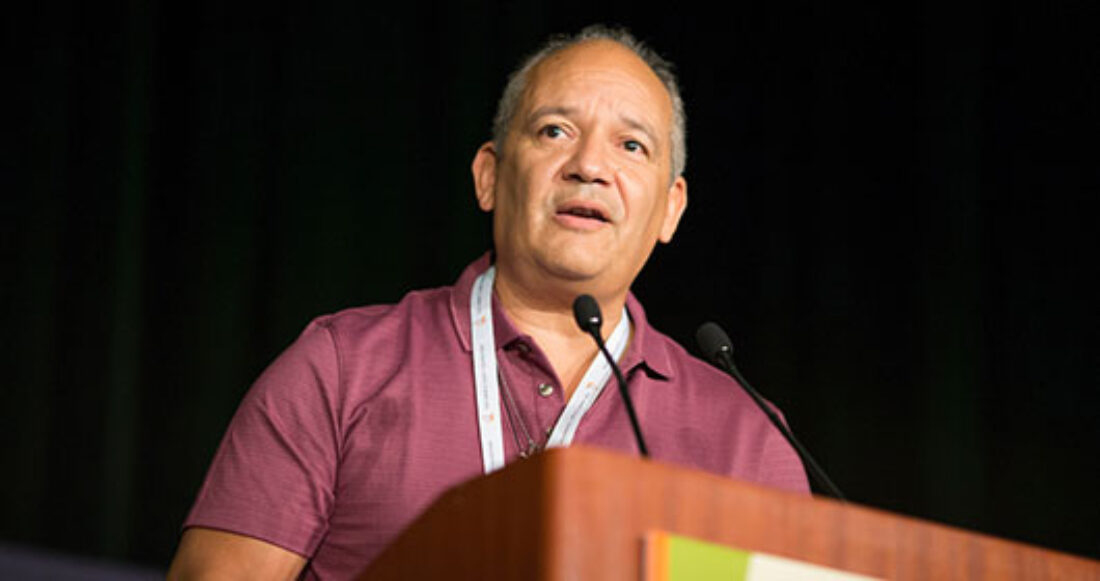 The Annie E. Casey Foundation has named William Rodriguez, assistant professor and chair of juvenile justice and youth advocacy at Wheelock College in Boston, as its 2017 Natalie S. Bimel Award recipient. The Foundation presented Rodriguez with the award in recognition of his commitment to fairness and equality, human rights and social justice.
"Willie is developing the next generation of juvenile justice leaders and reform advocates who are grounded in a clear understanding of positive youth development and racial and ethnic justice," said David Brown, senior associate at the Foundation, when presenting the award at the 23rd JDAI Inter-Site Conference in Orlando, Florida.
Rodriguez has spent more than 30 years promoting criminal and juvenile justice reform. In addition to teaching, he leads a professional credentialing initiative for juvenile justice professionals that focuses on expanding positive youth development and cross-systems collaborative strategies. He is also a dedicated community collaborator, having held leadership or board positions with organizations such as La Alianza Hispana, the Vera Institute of Justice, and Justice for Families and Families and Friends of Incarcerated Louisiana Children.
The Foundation's Natalie S. Bimel Award recognizes community leaders whose work has advanced detention reform efforts. The award's namesake was a criminal justice reformer who established a number of highly regarded community programs that reduced reliance on incarceration and helped former prisoners successfully transition back into their communities. Natalie S. Bimel passed away from cancer in 2004, shortly after directing the JDAI documentary "These Are Our Kids." She epitomized the creativity, determination and influence of community leaders who dedicate themselves to the well-being of local residents.
Read about the winner of the Gloria J. Jenkins Award for outstanding contributions to juvenile detention reform
Read about the winners of the JDAI Distinguished System Leadership Award
This post is related to: