Meet the 2017 JDAI Distinguished System Leadership Award Winners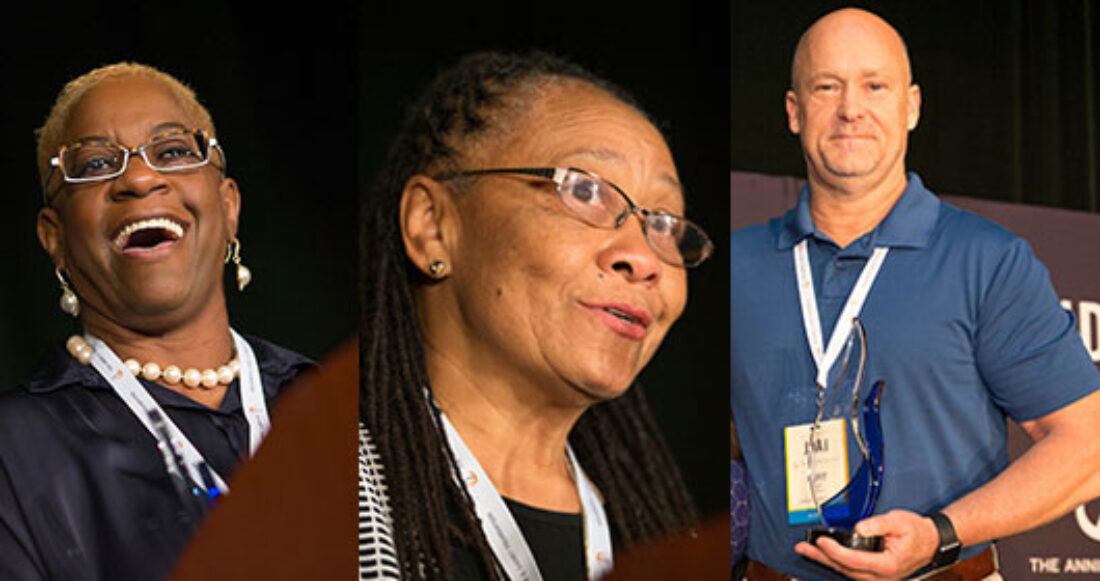 Three individuals have earned this year's JDAI Distinguished System Leadership Award from the Annie E. Casey Foundation. The award — which recognizes stakeholders who have leveraged data and innovative partnerships to realize lasting juvenile justice reforms — is the highest honor that the Foundation bestows on an individual or team working at a Juvenile Detention Alternatives Initiative (JDAI) site.
This year's honorees serve as JDAI ambassadors for their site and state and also across the initiative's network. They are:
Toni Carter, commissioner for Ramsey County, Minnesota, and chair of the county's JDAI stakeholder committee
An 11-year veteran of JDAI, Carter has spearheaded dramatic drops in the use of detention and out-of-home placements for youth in Ramsey County. She is a seasoned collaborator, strengthening connections between initiative stakeholders and communities of color and also among members of county leadership, law enforcement, the courts and the public. Other notable accomplishments include allocating $1.1 million in county funds to support JDAI and growing the initiative within the county as well as to six other jurisdictions in Minnesota.
Lisa Garry, director of equity and reform at the Maryland Department of Juvenile Services
Garry is credited with re-starting the Baltimore City JDAI site and expanding the initiative to counties across the state. She is a data-driven leader who has promoted the use of objective detention screening instruments statewide, starting with Baltimore City and Prince George's County — the two largest jurisdictions in Maryland with the highest number of juveniles detained. Garry is a fierce proponent of reducing racial and ethnic disparities within the juvenile justice system and guides public agencies in determining root causes of disparate treatment.
Kurt Wolf, captain of patrol with the Lafayette Police Department in Tippacanoe, Indiana
Wolf is dedicated to building positive relationships between law enforcement and young people. He ensures that every officer in his department is trained on the teen brain, trauma-informed police practices and implicit bias. At the state and local levels, Wolf leads workgroups focused on youth issues, JDAI and race equity. In his county, he has collaborated with JDAI partners to identify racial disparities related to two types of offenses — disorderly conduct and resisting arrest — and he has taken steps to dramatically reduce arrests for these offenses, especially among African American youth.
Casey recognized all three honorees at its 23rd JDAI Inter-Site Conference in Orlando, Florida, in April 2017.
Read about the winner of the Natalie S. Bimel Award for outstanding contributions of community leaders to juvenile detention reform
Read about the winner of the Gloria J. Jenkins Award for outstanding contributions to juvenile detention reform
This post is related to: