Buffalo Promise Neighborhood's Caitlin Lenihan Talks Family-Centered Work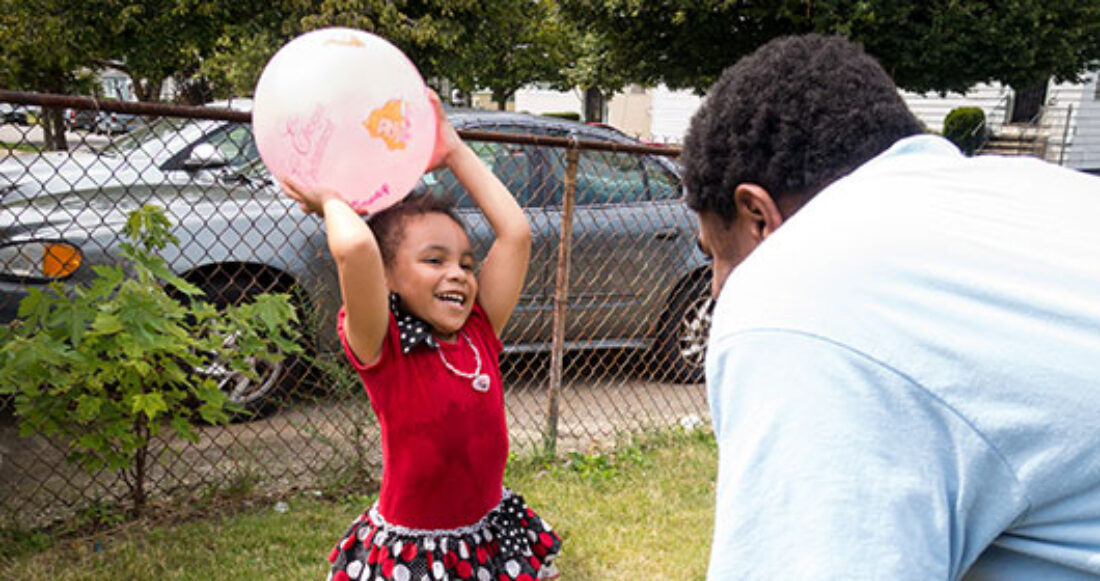 As part of its Family-Centered Community Change work, the Annie E. Casey Foundation is partnering with community development initiatives in three cities — Buffalo, Columbus and San Antonio — to integrate disconnected services for kids and adults. With an end goal of strengthening families, this approach focuses on enhancing both the quality of schools for children as well as job and parenting skills for adults.
In a new blog post series, Casey explores what Family-Centered Community Change looks like to the organizations involved. This entry shares the perspective of Caitlin Lenihan, who serves as the director of Buffalo Promise Neighborhood's Two-Generation Programs in Buffalo, New York. Read our interviews with practitioners in Columbus and San Antonio.
Casey: What does family-centered practice mean to you?
Caitlin Lenihan: When I think about family-centered practice, three ideas come to mind: 1) considering the goals of the whole family; 2) providing the tools that the whole family will need to achieve those goals; and 3) presenting those tools in an integrated and thoughtful manner for the whole family, versus individuals within the family.
Casey: How has your view of this work evolved over time?
Lenihan: It's become more expansive over time. We started with a focus on one-on-one coaching, financial education and high-quality early childhood education. As we began to put our model into practice, we learned more from the families about barriers to goal achievement we hadn't yet considered, such as housing crises and undiagnosed early developmental delays. We expanded to include housing, health and educational resources.
Casey: What values drive this work?
Lenihan: Four values drive our work:
The child is the center of our universe. Ultimately all of the work we do is to nurture, protect, and prepare children for success in school and life.
Parents have everything they need to be good parents before they even walk through our doors. They're in the driver's seat, and it's our job to listen carefully to where they want to go.
Integration, integration, integration. Having shared accountability and the right partners at the table is critical.
Trust. Across all levels of work, be it parents and coaches or program managers and partners, trust is essential.
Casey: Do staff need different training to be family centered?
Lenihan: Absolutely. The training opportunities that Casey has provided through Family-Centered Community Change have made a huge difference in our staff's ability to understand and implement a family-centered approach. Because it's a more complex approach, it takes discipline to apply consistently and with fidelity.
Casey: What is one common misconception that people have about family-centered practice?
Lenihan: The biggest misconception about family-centered practice is that it's easy or that it's a simple methodology to implement and sustain.
Casey: What advice do you have for others on adopting a family-centered practice?
Lenihan: Listen to the families you serve, respect their knowledge and expertise, and lift up their role in advancing the work.
This post is related to: