Six Questions on Family-Centered Practice With Alex Barkley in Columbus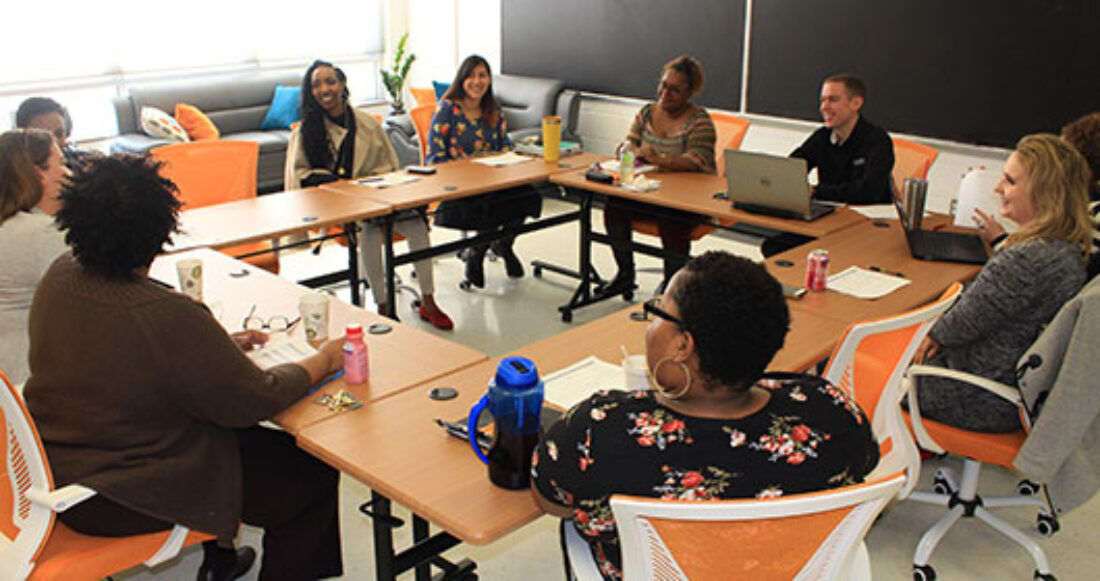 As part of its Family-Centered Community Change work, the Annie E. Casey Foundation is partnering with community development initiatives in three cities — Buffalo, Columbus and San Antonio — to integrate disconnected services for kids and adults. With an end goal of strengthening families, this approach focuses on enhancing both the quality of schools for children as well as job and parenting skills for adults.
In a new blog post series, Casey explores what Family-Centered Community Change looks like to the organizations involved. This entry shares the perspective of Alex Barkley, who serves as the collaborations manager at Community Properties of Ohio (CPO) Management Services in Columbus. Read our interviews with practitioners in Buffalo and San Antonio.
Casey: What does family-centered practice mean to you?
Alex Barkley: Family-centered practice means focusing on healthy development, growth and education for children, as well as services that concentrate on parenting, job skills and education for adults. It means emphasizing the need to serve children and their caregivers at the same time to help both succeed and break the cycle of generational poverty. It also means meeting families where they are in terms of their readiness to make changes in their lives.
Casey: How has your view of this work evolved over time?
Barkley: As providers, we used to create programs for specific needs and then recruit families to participate in our programs. Being family focused shifts the perspective, starting with the family's needs and goals and getting them connected to the right resource or program to do so.
Casey: What values drive this work?
Barkley: We have several — many of which are inspired by the work of the Northside Achievement Zone in Minneapolis — but here are three that top our list:
Relationships are the work — both with families and partner organizations.
We are driven by data. We track the progress of each child toward kindergarten readiness, grade-level achievement and economic self-sufficiency. If we are not effective, we will revise our plans until we get it right. CPO Impact partners work together to build effective, evidence-based solutions positioned to work.
We value diversity and equity. The rich diversity of our community is an asset to be woven into our processes as well as systems of support and service. Our staff and partners attempt to embrace cultural responsiveness within our work.
Casey: What are the benefits of a family-centered approach?
Barkley: As organizations supporting the community, we can be more relevant to a family's goals and needs and take a more holistic approach. Also with organizations coordinating and integrating services, we can reduce the amount of places in the community a family needs to go to apply and receive resources.
Casey: What is one common misconception that people have about family-centered practice?
Barkley: People often think collaborating across organizations is easy. Our experience is that collaboration takes time and resources. There needs to be someone in a professional role to drive the agenda for partnerships and collective work. Otherwise, organizations tend to go back to their individual agency goals.
Casey: What is one piece of advice you have for others who are looking to adopt a family-centered practice?
Barkley: Start with asking families what they want to achieve for themselves.
This post is related to: