Talking Family-Centered Practice With United Way's Henrietta Muñoz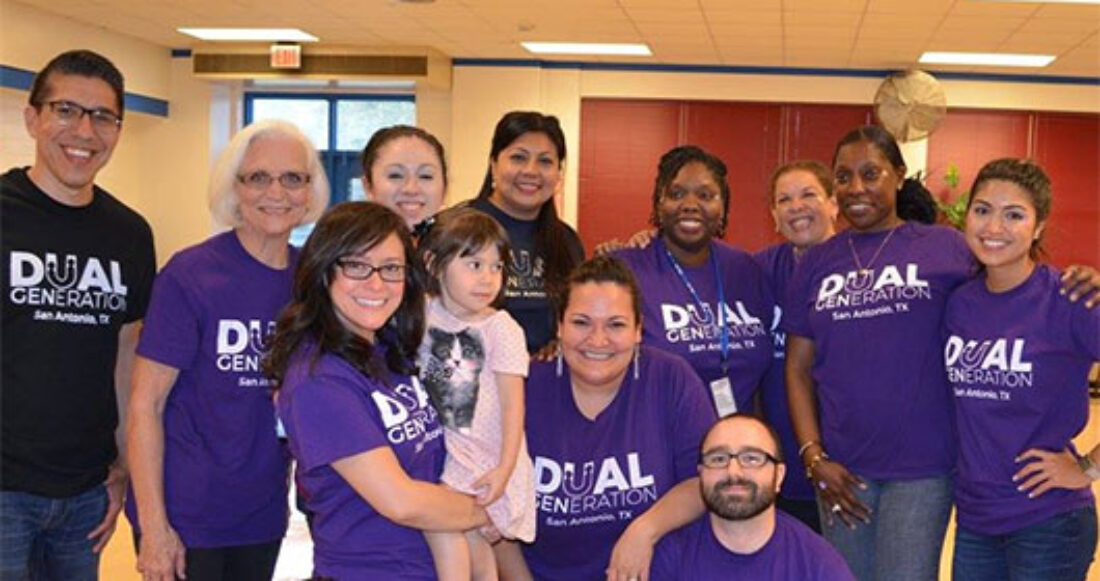 As part of its Family-Centered Community Change portfolio, the Annie E. Casey Foundation is partnering with community development initiatives in three cities — Buffalo, Columbus and San Antonio — to integrate disconnected services for kids and adults. With an end goal of strengthening families, this approach focuses on enhancing both the quality of schools for children as well as job and parenting skills for adults.
In a new blog post series, Casey explores what Family-Centered Community Change looks like to the organizations involved. This entry shares the perspective of Henrietta Muñoz, who serves as the senior vice president of research and evaluation at United Way of San Antonio and Bexar County. Read our interviews with practitioners in Buffalo and Columbus.
Casey: How would you describe family-centered practice?
Henrietta Muñoz: Family-centered practice is holding the family and their goals at the center of your work. Every decision, every move we make and every piece of data we have is to better serve our families.
Casey: How has this work evolved over time?
Muñoz: We have learned that it is important to be as intentional as possible about integrating our work with the work of our partners. We have also learned that this level of collaboration—which involves developing a shared accountability and recognizing our collective contributions—takes time.
Casey: What values drive this work?
Muñoz: Families first! We value the perspectives and voices of others. We value each other's respective roles and what they bring to the table. We value families' expertise in knowing how to make their family work, and we value and respect how families make decisions. We also value choice and make families aware that they have a choice in how they proceed.
Casey: Do staff need different training to be family centered?
Muñoz: Yes. Being family centered is not rocket science, but it is a science. It is about remembering and respecting the fact that families will ultimately lead the way. Holding a family at the center of a long-term case management effort can be taxing, so encouraging self-care among staff is also important. Training reminds us of the importance of mutual respect and how that works. It helps us better navigate different family situations, and it helps us grow as coaches and case managers.
Casey: Are there misconceptions about family-centered practice?
Muñoz: Some might think that family-centered means that you do not need to follow a service model or hold fidelity to evidence-based curriculum. Not true! We incorporate the methods of family-centered practice into our evidence-based service models.
Casey: Any advice for others looking to adopt a family-centered practice?
Muñoz: Consider getting trained in trauma-informed case management and coaching, and please take care of your front-line leadership, as they will be the ones implementing the family-centered practice and experiencing the traumas, challenges and joys right along with the families that they support.
This post is related to: