Casey Foundation Names Lisa Hamilton Executive VP and Chief Program Officer, John Kim Chief Administrative Officer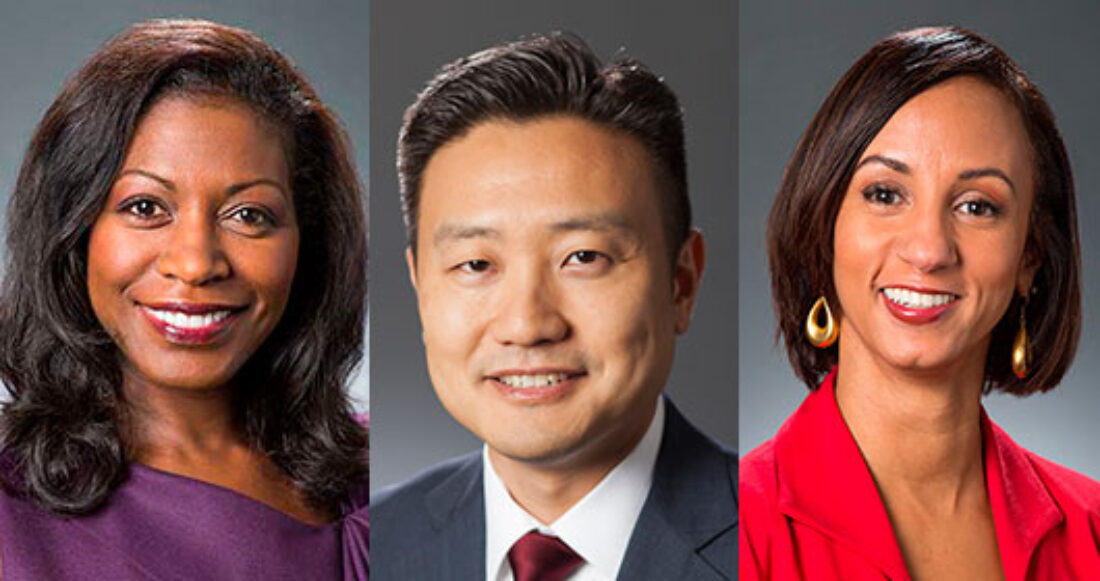 The Annie E. Casey Foundation has named Lisa Hamilton its executive vice president and chief program officer and John Kim its chief administrative officer. The two Casey Foundation executives will take on two newly created roles aimed at facilitating strategic planning and collaboration within and beyond the Foundation.
"Lisa and John are proven leaders. They've demonstrated strong management skills, creativity and commitment to the Foundation's mission: building a brighter future for America's children and families. Our new structure will enable them and our entire leadership team to do their best work to serve and advocate on behalf of children and families across the country," said Patrick McCarthy, president and CEO of the Casey Foundation. "Together with our senior leadership team and all of our Casey colleagues, they will strengthen and deepen our programs, initiatives and partnerships."
McCarthy noted that until now, the Casey Foundation's executive structure was completely flat, with eight vice presidents reporting directly to the CEO. He said the Foundation's growth and its increasingly complex array of programs called for an adjustment.
Hamilton has been the Casey Foundation's vice president of external affairs since 2011, overseeing the Foundation's policy reform and advocacy, strategic communications, leadership development, equity and inclusion, organizational effectiveness and national partnerships as well as its KIDS COUNT enterprise. In her new role, in addition to the external affairs portfolio, she will oversee the Foundation's research and evaluation and its programmatic activities: the Center for Systems Innovation, the Center for Economic Opportunity and the Center for Civic Sites and Community Change. Hamilton holds degrees from the University of Virginia and the University of Michigan Law School and previously served as vice president of global public relations at UPS and president of the UPS Foundation.
Kim has been the Casey Foundation chief of staff since 2012 and was named vice president in 2015, overseeing the office of the president of the Foundation as well as human resources, organizational development and knowledge management. In his new role, he will oversee the Foundation's administrative and operational functions. Kim was previously the director of strategic initiatives and acting chief strategy officer at the Corporation for National and Community Service. He holds a bachelor's degree from the University of Chicago, a master's from Georgetown University and a law degree from the University of Baltimore.
Leslie Boissiere has been promoted to serve as the Foundation's new vice president of external affairs. Boissiere has worked at the Casey Foundation since 2013, first as chief operating officer of the Campaign for Grade-Level Reading and then in the role of senior fellow. She also was a vice president at AARP and executive director of the White House Council for Community Solutions. She holds degrees from the University of New Orleans and the Stanford University graduate school of business.