Casey Foundation Selects Memphis and Miami as Evidence2Success Communities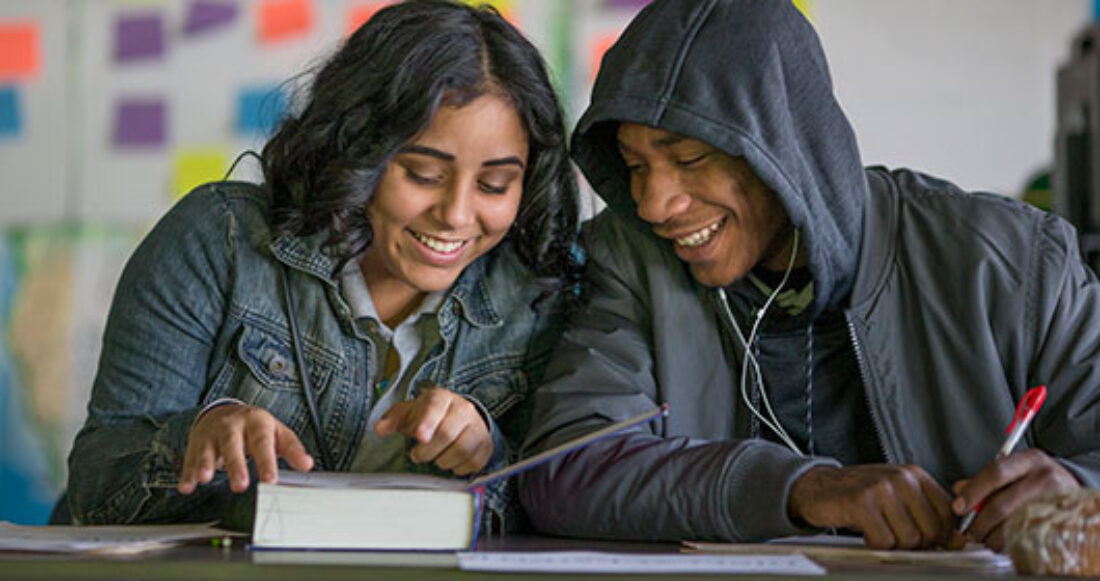 The Annie E. Casey Foundation has chosen Liberty City in Miami and South City in Memphis as the newest communities to implement Evidence2Success™, a framework that combines public health and prevention science to help children and youth meet critical behavioral, educational, emotional and physical milestones.
The two cities join Providence, Rhode Island; Mobile and Selma, Alabama; and Kearns Township in Salt Lake County, Utah, which are already carrying out the framework.
Evidence2Success helps public system leaders and community residents work together to gather data on the needs and strengths of local youth, use the data to set priority areas to improve well-being for young people and shift public funding to address those needs with proven programs.
Memphis
The Women's Foundation for a Greater Memphis will lead the implementation of Evidence2Success in Tennessee. The organization recently unveiled a large-scale campaign to reduce poverty in Memphis's 38126 zip code by 5% in five years and plans to integrate the Evidence2Success framework into these efforts.
"We are committed to developing positive outcomes and providing opportunities for children and youth here in South City," said Ruby Bright, executive director of the Women's Foundation for a Greater Memphis. "Our partnership with the Annie E. Casey Foundation to implement Evidence2Success will allow us to continue moving forward with our Vision 2020 plan and enable young people in Memphis's poorest zip code to meet major developmental milestones, which we know will have a positive ripple effect for generations."
In addition to the Women's Foundation for a Greater Memphis, several other state and local leaders have pledged support in implementing Evidence2Success, including Mayor Jim Strickland; Shelby County Schools Superintendent Dorsey Hopson; and Marcia Lewis, executive director of the Memphis Housing Authority. Their respective offices are among several that will contribute funding to match the Casey Foundation's initial grant.
Miami
Efforts in Liberty City will be driven by Hosanna Community Foundation Inc., a grassroots faith organization. The University of Miami Miller School of Medicine will serve as its strategic data partner.
"Residents want to improve outcomes for their families here in Liberty City," said the Rev. Charles L. Dinkins, director of Hosanna Community Foundation Inc. "They've been organizing and mobilizing their neighbors, and they already have some incredible ideas to address the challenges our young people are facing. With support from our city leaders for the Evidence2Success framework, we're ready to take those efforts to the next level."
In addition to initial funding for evidence-based prevention programs, the Casey Foundation will provide both Memphis and Liberty City with access to tools and technical assistance, including hands-on coaching, public financing strategies and a youth survey to gather data on strengths and needs. Using that data, communities will select proven programs from the Blueprints for Healthy Youth Development database.
Next Steps
"We are deeply encouraged by the strong partnerships that already exist in both communities," said Amoretta Morris, director of the Casey Foundation's national community strategies. "Residents from across the two cities are coming together with other key leaders to improve the experiences of kids and families in these neighborhoods, and that's exactly the type of commitment that's needed for the Evidence2Success process to achieve results."
As a next step, both cities will convene a community board to gather data from the Youth Experience Survey, which will be taken every two years by sixth-, eighth-, 10th- and 12th-graders to assess the strengths and needs of local young people. The data will be used to choose priority areas for improving well-being and to guide the board in selecting evidence-based programs that address those needs.
This post is related to: