Casey Foundation Selects Memphis and Miami as Evidence2Success Communities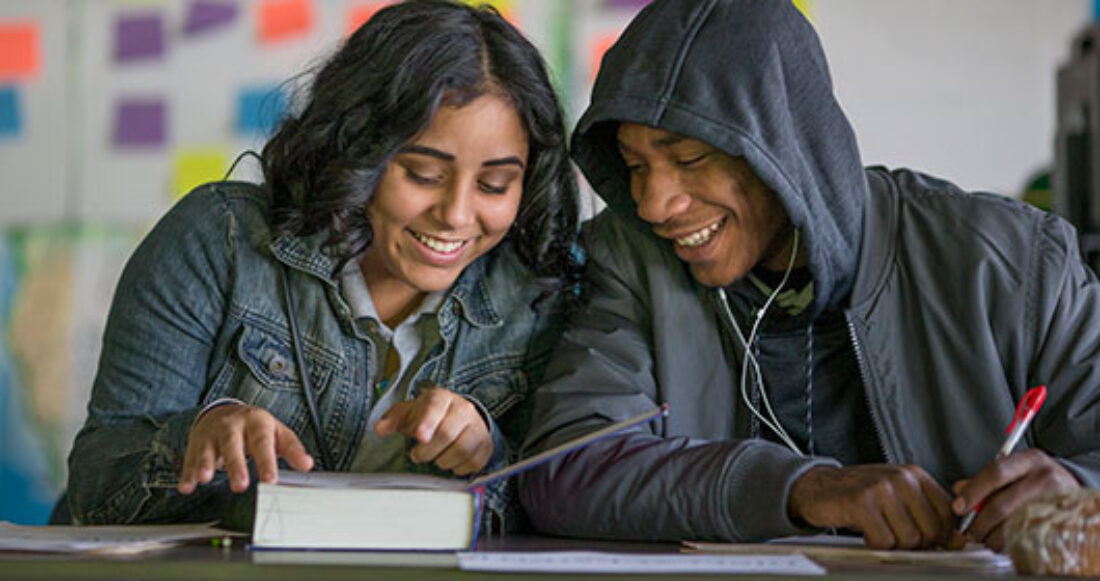 The Annie E. Casey Foun­da­tion has cho­sen Lib­er­ty City in Mia­mi and South City in Mem­phis as the newest com­mu­ni­ties to imple­ment Evidence2Success™, a frame­work that com­bines pub­lic health and pre­ven­tion sci­ence to help chil­dren and youth meet crit­i­cal behav­ioral, edu­ca­tion­al, emo­tion­al and phys­i­cal milestones.
The two cities join Prov­i­dence, Rhode Island; Mobile and Sel­ma, Alaba­ma; and Kearns Town­ship in Salt Lake Coun­ty, Utah, which are already car­ry­ing out the framework.
Evidence2Success helps pub­lic sys­tem lead­ers and com­mu­ni­ty res­i­dents work togeth­er to gath­er data on the needs and strengths of local youth, use the data to set pri­or­i­ty areas to improve well-being for young peo­ple and shift pub­lic fund­ing to address those needs with proven programs.
Mem­phis
The Women's Foun­da­tion for a Greater Mem­phis will lead the imple­men­ta­tion of Evidence2Success in Ten­nessee. The orga­ni­za­tion recent­ly unveiled a large-scale cam­paign to reduce pover­ty in Memphis's 38126 zip code by 5% in five years and plans to inte­grate the Evidence2Success frame­work into these efforts.
"We are com­mit­ted to devel­op­ing pos­i­tive out­comes and pro­vid­ing oppor­tu­ni­ties for chil­dren and youth here in South City," said Ruby Bright, exec­u­tive direc­tor of the Women's Foun­da­tion for a Greater Mem­phis. ​"Our part­ner­ship with the Annie E. Casey Foun­da­tion to imple­ment Evidence2Success will allow us to con­tin­ue mov­ing for­ward with our Vision 2020 plan and enable young peo­ple in Memphis's poor­est zip code to meet major devel­op­men­tal mile­stones, which we know will have a pos­i­tive rip­ple effect for generations."
In addi­tion to the Women's Foun­da­tion for a Greater Mem­phis, sev­er­al oth­er state and local lead­ers have pledged sup­port in imple­ment­ing Evidence2Success, includ­ing May­or Jim Strick­land; Shel­by Coun­ty Schools Super­in­ten­dent Dorsey Hop­son; and Mar­cia Lewis, exec­u­tive direc­tor of the Mem­phis Hous­ing Author­i­ty. Their respec­tive offices are among sev­er­al that will con­tribute fund­ing to match the Casey Foundation's ini­tial grant.
Mia­mi
Efforts in Lib­er­ty City will be dri­ven by Hosan­na Com­mu­ni­ty Foun­da­tion Inc., a grass­roots faith orga­ni­za­tion. The Uni­ver­si­ty of Mia­mi Miller School of Med­i­cine will serve as its strate­gic data partner.
"Res­i­dents want to improve out­comes for their fam­i­lies here in Lib­er­ty City," said the Rev. Charles L. Dink­ins, direc­tor of Hosan­na Com­mu­ni­ty Foun­da­tion Inc. ​"They've been orga­niz­ing and mobi­liz­ing their neigh­bors, and they already have some incred­i­ble ideas to address the chal­lenges our young peo­ple are fac­ing. With sup­port from our city lead­ers for the Evidence2Success frame­work, we're ready to take those efforts to the next level."
In addi­tion to ini­tial fund­ing for evi­dence-based pre­ven­tion pro­grams, the Casey Foun­da­tion will pro­vide both Mem­phis and Lib­er­ty City with access to tools and tech­ni­cal assis­tance, includ­ing hands-on coach­ing, pub­lic financ­ing strate­gies and a youth sur­vey to gath­er data on strengths and needs. Using that data, com­mu­ni­ties will select proven pro­grams from the Blue­prints for Healthy Youth Devel­op­ment data­base.
Next Steps
"We are deeply encour­aged by the strong part­ner­ships that already exist in both com­mu­ni­ties," said Amoret­ta Mor­ris, direc­tor of the Casey Foundation's nation­al com­mu­ni­ty strate­gies. ​"Res­i­dents from across the two cities are com­ing togeth­er with oth­er key lead­ers to improve the expe­ri­ences of kids and fam­i­lies in these neigh­bor­hoods, and that's exact­ly the type of com­mit­ment that's need­ed for the Evidence2Success process to achieve results."
As a next step, both cities will con­vene a com­mu­ni­ty board to gath­er data from the Youth Expe­ri­ence Sur­vey, which will be tak­en every two years by sixth‑, eighth‑, 10th- and 12th-graders to assess the strengths and needs of local young peo­ple. The data will be used to choose pri­or­i­ty areas for improv­ing well-being and to guide the board in select­ing evi­dence-based pro­grams that address those needs.
This post is related to: