Casey Supports National Effort to Grow Credible Messenger Mentoring
Register for launch event on September 17, 2021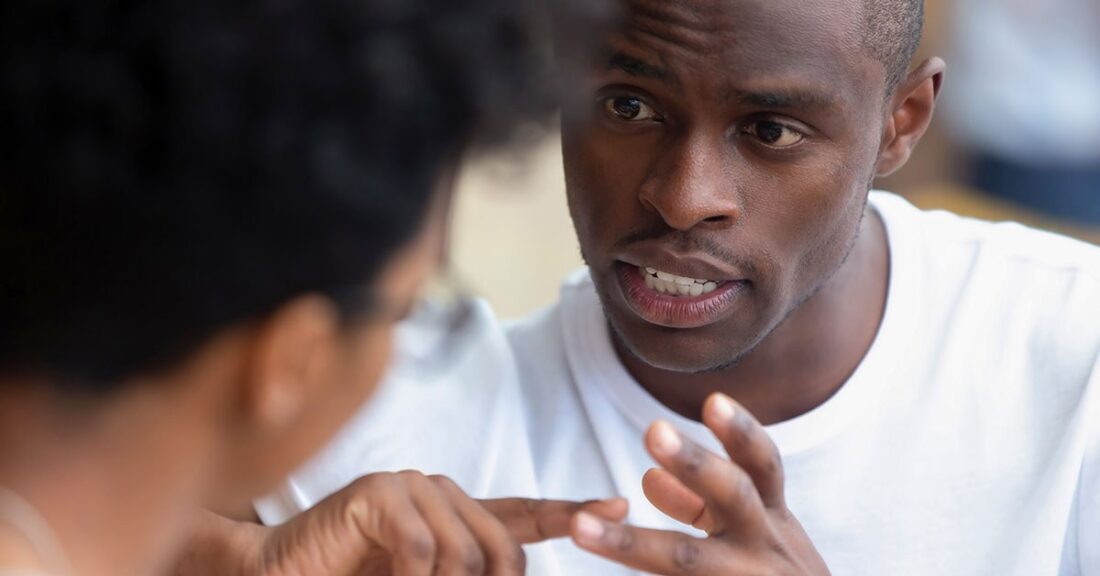 Consistent, caring adults in young people's lives are critical for them to thrive through adolescence and into young adulthood. For young people involved in the juvenile justice system, it's particularly effective when those adults have similar life experiences and are specially trained to help them get on and stay on positive paths. These adults — called credible messenger mentors — are part of the support networks of youth in the justice system in a growing number of places as awareness builds that this form of mentoring helps to support youth while also reducing juvenile delinquency.
As interest in credible messenger mentoring spreads across the country, a national nonprofit organization is launching in September 2021 to help local efforts succeed and multiply.
The Credible Messenger Mentoring Movement (CM3) aims to establish best practices and help peers learn from each other to hone what works, especially in support of youth who are on probation, in the community as an alternative to secure detention or returning from court-ordered placements away from their homes. With community-based and government partners, CM3 will delve into training, coaching and compensating the mentors and establishing effective infrastructure, standard operating procedures, awareness and support. The Annie E. Casey Foundation, along with the Public Welfare Foundation, the W. Haywood Burns Institute and others, are early supporters of the organization.
"CM3 represents a growing movement that acknowledges the skill and wisdom of community partners in helping juvenile justice systems address their greatest challenges," says Steve Bishop, a senior associate with the Casey Foundation. "To work effectively with youth with the most serious arrest histories and needs, probation staff will need to lean on community partners, particularly those who are most credible to the young people they hope to reach."
How do credible messenger mentors help young people?
Mentors share similar life experiences with young people involved in the justice system and are trained to nurture and support them. They collaborate with other adults in the youths' lives, such as family members, clergy, probation officers or case managers. But they are uniquely positioned to relate to the youth on a different — potentially more credible — level. They set an example as people who have overcome their circumstances to pursue service to their communities.
While this concept shares elements with community-based violence prevention efforts — such as mediation, peacemaking and round-the-clock crisis intervention — its emphasis is on mentoring young people and helping them navigate the challenges and opportunities of adolescence and life itself.
"The intention is for the mentors to have a transformative impact on the individual, family, community and systemic levels," says Clinton Lacey, the president and CEO of CM3. "The mentors go beyond deescalating situations on the streets to actively helping young people build full-fledged life plans that encompass housing, health, positive outlets and more." This often means that the mentors support not just the young person, but their peers, family members and larger support networks, too.
CM3 is a public-private partnership
CM3 works with a select number of jurisdictions that serve as "demonstration sites" to develop a core set of values, principles and processes. This includes working closely with two primary entities in each jurisdiction: anchor institutions for the credible messenger mentors, which are usually community-based organizations, and the government partner, which could be the probation agency, juvenile court, mayor's office or county administration that helps to fund the effort and facilitates access to youth in the justice system. CM3 is beginning to provide support and technical assistance to other jurisdictions, while developing a national learning community designed to support and nurture the credible messenger movement.
"CM3 has the opportunity to transform thousands of lives while helping to redefine justice policy as we know it by providing viable, innovative models of healing, restoration and empowerment," Lacey says.
An evaluation of credible messenger mentoring
The Urban Institute evaluated the first iteration of a government-funded credible messenger mentoring program in New York for its effects on future felony convictions of the young people it served. The evaluation found that participation in the Arches Transformative Mentoring program reduced the chances of being convicted again of a felony within a year by over two-thirds, and reduced the chances of being convicted again of a felony within two years by more than half, with especially profound effects for the youngest program participants. CM3's model approach builds on the Arches Transformative Mentoring initiative and the evolution of the Credible Messenger Initiative in Washington, D.C., both previously led by Lacey.
Register for a CM3 panel discussion featuring Casey's Steve Bishop
CM3 is hosting a two-day virtual launch event on September 16-17, 2021. The first day will highlight the evolution of credible messenger work, and the second day will consider broader implications of credible messenger work.
What: Panel discussion — Building Community Capacity by Investing in Credible Messengers
When: 4:15–5:15 p.m. ET on Friday, Sept. 17, 2021
Who:
James Bell, founding president, The W. Haywood Burns Institute
Steve Bishop, senior associate, The Annie E. Casey Foundation
Candace Jones, president, Public Welfare Foundation
Karol Mason, president, John Jay College of Criminal Justice
Register for the CM3 launch event
Related resources:
Mentors build meaningful connections with youth in Washington, D.C.
Training for grassroots organizations wanting to offer alternatives to incarceration
This post is related to: