Cheryl Washington on Rebuilding East Baltimore and its Future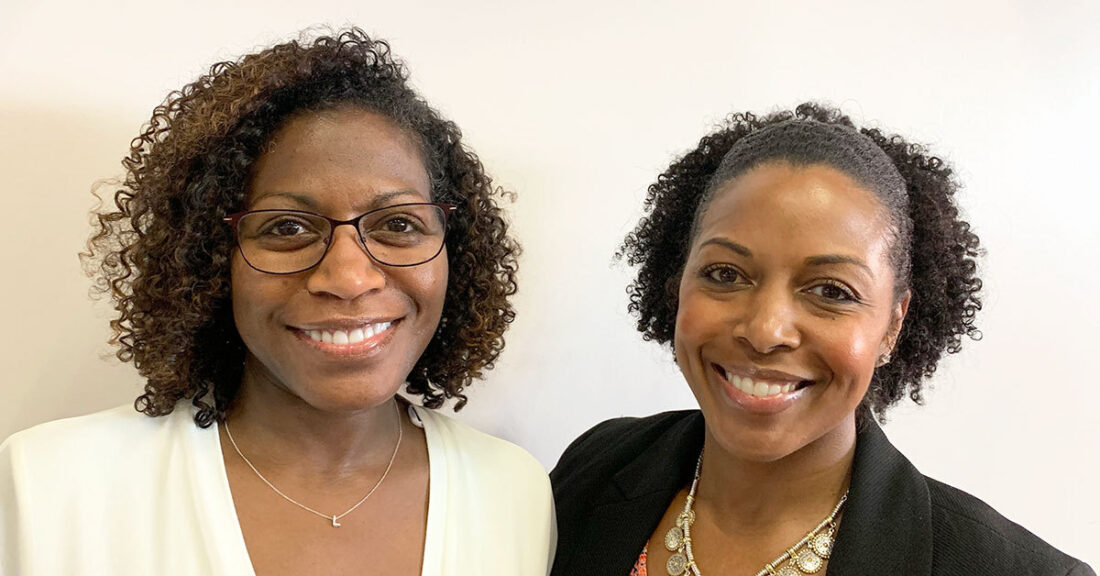 In 2003, a mix of pub­lic and pri­vate part­ners — includ­ing the Annie E. Casey Foun­da­tion — estab­lished a non­prof­it called East Bal­ti­more Devel­op­ment Inc. (EBDI) to over­see the rede­vel­op­ment of 88-acres in East Bal­ti­more, Maryland.
The neighborhood's before pic­ture was grim — plagued by high rates of unem­ploy­ment, vacan­cy and crime — and EBDI's first move was con­tro­ver­sial, neces­si­tat­ing the mass dis­place­ment of res­i­dents liv­ing in a 30-acre sec­tion of the project area.
What ensued is one of the most talked-about and trans­for­ma­tive urban renew­al projects in Amer­i­ca today. It's an evo­lu­tion that Cheryl Wash­ing­ton — EBDI's pres­i­dent and CEO — has been work­ing to real­ize for years.
The Annie E. Casey Foundation's Lisa Hamil­ton recent­ly spoke with Wash­ing­ton about the ambi­tious project, its progress and next steps. Their con­ver­sa­tion explores how the com­mu­ni­ty shaped the plan in unex­pect­ed ways, how the project accom­mo­dat­ed impact­ed res­i­dents and what oth­er cities should know about tack­ling large-scale urban renew­al work.
A big thank you to Cheryl Wash­ing­ton for chat­ting with us!
Stream the Lat­est Cas­ey­Cast Episode
Sub­scribe to Cas­ey­Cast on your favorite pod­cast service:
In This Episode About
EBDI

's Rede­vel­op­ment Work in Bal­ti­more, You'll Learn
How

EBDI

's work has evolved in response to res­i­dent input.
The chal­lenges that

EBDI

faced in rede­vel­op­ing East Baltimore.
How the project and its part­ners accom­mo­dat­ed fam­i­lies impact­ed by the redevelopment.
Why the

EBDI

mod­el is unique.
What's next for

EBDI

and East Baltimore.
How

EBDI

pro­mot­ed local hir­ing and eco­nom­ic inclusion.
Con­ver­sa­tion Clips
In Cheryl Washington's own words…
"Don't assume that you know what the com­mu­ni­ty needs. A lot of what hap­pens is we think we know best, but we haven't real­ly talked to the community."
"We were focused on how to make this chal­leng­ing project trans­for­ma­tive — not just for the build­ings here, but for the peo­ple who lived here, too."
"With all of our ini­tia­tives — from local hir­ing to the school to the homes — we have cre­at­ed the path­way for res­i­dents who were relo­cat­ed to get the first oppor­tu­ni­ty for those benefits."
"You can't be sta­bly housed if you're not work­ing. So, we worked with Johns Hop­kins very close­ly to cre­ate pro­grams or ini­tia­tives where peo­ple could get jobs."
"The vision was always to find a bal­ance with how you cre­ate a mar­ket while at the same time tak­ing care of the fam­i­lies who were here."
Resources and Links
About the Podcast
Cas­ey­Cast is a pod­cast pro­duced by the Casey Foun­da­tion and host­ed by its Pres­i­dent and CEO Lisa Hamil­ton. Each episode fea­tures Hamil­ton talk­ing with a new expert about how we can build a brighter future for kids, fam­i­lies and communities.
Enjoy the Episode?
We hope so! Vis­it Apple Pod­casts to sub­scribe to the series or leave a rat­ing or review.
Lisa Hamilton:
From the Annie E. Casey Foundation, I'm Lisa Hamilton and this is CaseyCast.
For more than two decades, the Casey Foundation has called Baltimore home, and during this time we've taken a special interest in creating opportunity for our neighbors — Baltimore's children and families.
Since 2002, Casey has played a leading role in the East Baltimore Revitalization Initiative, a large-scale effort to transform a disinvested neighborhood — adjacent to the Johns Hopkins University Medical Campus — into a mixed-income residential community and an engine of economic opportunity for the city
The project is managed by East Baltimore Development, Inc., or EBDI, a nonprofit that Casey has supported along with Johns Hopkins, the City of Baltimore, the State of Maryland, community-based organizations and local and national philanthropies.

Today's guest, EBDI President and CEO Cheryl Washington, is wrapping up her first year at the organization's helm, and she's here to talk about East Baltimore's evolution since, she first joined the organization more than 15 years ago, and to talk about its future.
So, welcome, Cheryl.
Cheryl Washington:
Thanks Lisa. Thanks for having me.
Lisa Hamilton:
Well, why don't we start by talking about East Baltimore. Can you describe what East Baltimore was like 16 years ago before this redevelopment project began?
Cheryl Washington:
Sure. If you can imagine an area, a pretty large area of East Baltimore, that was 70% vacant, that's what this neighborhood was like when we started, and lots of decision makers came together to decide how can we transform this area that had the highest incidence of crime, unemployment, ex-offender recidivism, just all of the ills that you can think of were in this neighborhood and it was 70% vacant. So, when we started, we were focused on how to make this challenging project transformative not just for the buildings here, but for the people who lived here too.
Lisa Hamilton:
So, what was the vision? What did people imagine might emerge out of this challenging situation?
Cheryl Washington:
Well, let me say that there was a whole community engagement process to develop our master plan, but that plan changed over time, right, because as the market changed there were new ideas. But, overall, there was a plan and a vision for this to be a transformative project that created a mixed income, mixed youth community that was vibrant where people could live, work and play.
Lisa Hamilton:
Wow. So, it sounds like there are lots of highlights we can talk about, but let's talk about the journey to get there. What has happened over the last 16 years
Cheryl Washington:
Sure. Well, as you can imagine, in a large urban revitalization project, there's lot of ways that you can go about doing it. At EBDI, the decision was made, that for the first 30 acres, we had to do what's called mass displacement.
Lisa Hamilton:
So, how many acres is it overall?
Cheryl Washington:
So, 88 acres overall. So, we started with the first 30 acres, and in those first 30 acres, it was supposed to be not only mixed-income housing, but also a life science park. So, we had to relocate 742 families. So, when I first started at EBDI, I was the project director for a team of family advocates that were under contract to EBDI, and our sole purpose was to advocate on behalf of the families that we were relocating.
Thanks to the support of the Annie E. Casey Foundation, we were able to work with those families before, during and five years after their relocation. And it's important to share that residents on average, home owners on average got around 150% equity in their relocation process. What I mean by that is their home inside the project area before we relocated them on average was around $30,000 value. So, they got that value and plus a home that we had to move them to in the open market on average was around $180,000.
So, that $150,000 gain that they got in that move was equity to them that they did not have in the project area.
Lisa Hamilton:
Where did the families end up going?
Cheryl Washington:
So, everybody got to choose. That's important that everybody knows, and so most families moved to the Northeast part of Baltimore City. A lot of folks had ties to Johns Hopkins, whether they lived there or went there for the healthcare. So, they didn't want to move too far away. We had a few who moved out of town, out of the state, and a few who moved to [Baltimore] County, but most of them stayed in the city.
I like to always share that we have a whole initiative trying to create the opportunity for families to come back, if they choose. Now a lot of our families are happy where they are, but if we have families that want to come back, and we've done a survey, then we are creating affordable housing at their income levels that will allow them a real opportunity to come back.
Lisa Hamilton:
That's great. Well, so you have families that are relocated out of this area and you now have a blank slate. You said you started with the first 30 acres. What was the vision to happen? You said a life science building. How long did it take for this first 30 acres to get underway?
Cheryl Washington:
Sure. So, we made a commitment to the community that we would not build the first commercial building without building low-income housing, so that the families who were being impacted could move in. So, simultaneously, we had our first life science building built, we also had two — what I would call low-income tax credit buildings —one was for seniors and one was for working families, and so they were opened around the same time.
And so, the vision was always to find a balance with how you create a market while at the same time taking care of the families who were here. So, the first building was the 855 Wolfe Street Building, which is called the Rangos Building, and if you ever go inside of there, there's some exciting work that's happening in there.
We have the Lieber Brain Institute, a whole host of bioscience companies that are doing major research. So, like Lieber is studying mental health and psychiatric issues, Alzheimer's, Parkinson's and lots of other businesses that have an association with Johns Hopkins are in there.
In addition, in that first 30 acres, we also had a vision for market-rate housing, so we have market-rate new construction town homes, we have historic rehab town homes and we also have a 284-unit market-rate rental building that's going to be coming up. So, lots of great opportunities for families to come and move in.
Lisa Hamilton:
You're doing sort of simultaneously commercial development and residential development, so that you're bringing both jobs and housing opportunities to folks. So, how long did the first 30 acres take? What then became your next step in this process?
Cheryl Washington:
So, actually we are still developing the first 30 acres. So, even though, I venture to say, so they're around 33 parcels within our 88 acres for development, and we have developed around 18 of those parcels, and that includes the commercial buildings. We have three commercial buildings that have been built, one of which is the State of Maryland's Public Health Lab. Then we also have around 450 units of housing that's been built, both market rate and affordable housing.
The park is also in the first 30 acres and right outside of the first 30 acres is where we built the new school. So, we have been working for the past 15 years to develop all of this and right now, like I said, 18 projects have been completed. We have four major projects active, right now, under construction, and then we have around seven that's on the runway in pre-development.
So, we plan over the next three years, another 400 units of housing to be built. We plan for the next building to come up. We're trying to attract a grocery store and other amenities to come to our project area. So, we have some retail there now, but our plans for the future are we're rearing to go.
Lisa Hamilton:
That's awesome. Well, you mentioned the school and the park. I'd like for you to talk about how the school emerged into the plan, the park as well, and I know those are really special new assets to that community. Talk about what it has meant to the residents to have a new school and a new park in their community.
Cheryl Washington:
So, it's interesting that EBDI originally did not plan to build these things, but we have stood in the gap a lot when we talked about community development. So, with the school, we incubated the school. EBDI incubated the school. We started in some modular trailers and there was a whole initiative behind the development of the school. The Weinberg Foundation was a part of the early childhood center. The Casey Foundation, another great partner, and so EBDI had a whole department at one point in time just on educational initiatives.
Lisa Hamilton:
Talk about why you thought the school would be so important for this neighborhood.
Cheryl Washington:
Sure. There had not been a public school built in over 25 years in Baltimore City, so we knew that to attract market rate and other residents to come to our project area, you had to have a good school. We also wanted to leverage the resources that Johns Hopkins School of Education had. So, after we incubated the school, we actually turned it over to the East Baltimore Community School Board and then we had Johns Hopkins School of Education, who operates the school, the Pre-k to eighth grade school.
We also had Head Start. Early Head Start was on the campus in the early child care center, so what we wanted to do was create an amenity that we knew would attract residents to come in and buy the houses. It's important to note that we had a priority schedule for who can go to the school though. The families who were impacted and displaced got the first opportunity to go to that school, and so with all of our initiatives — from local hiring to the school to the homes — we have created the pathway for residents who were relocated to get the first opportunity for those benefits, so that's important.
The other thing I liked about the school, the campus, is there are a number of shared spaces. So, the auditorium, the gymnasium, a family resource center, that the community can actually access to come in and use for their own purposes.
Lisa Hamilton:
You mentioned the partnership with Johns Hopkins. We have talked before on the podcast about anchor institutions, the role that unmovable institutions like universities or hospitals play in the neighborhoods where they are located, and so this is a perfect example of a partnership you have with Johns Hopkins. Could you say a bit more about why that's a really important partnership for you?
Cheryl Washington:
Absolutely. EBDI is very fortunate to be situated where we are. We have great stakeholders from Johns Hopkins as a major anchor institution, the largest employer in Baltimore City, but also the Annie E. Casey Foundation and the City of Baltimore. But what Johns Hopkins brings to bear are a number of different things. I can just rattle off a couple, but the school is just one, but a whole local hiring initiative.
When we were relocating families, we actually worked within several domains. Workforce and employment were one. You can't be stably housed if you're not working, so we worked with Johns Hopkins very closely to create programs or initiatives where people could get jobs at Johns Hopkins. They also bring their resources. I mean, Hopkins helps to pay for EBDI's operations along with Casey and the City of Baltimore.
Then they have such a plethora of expertise, right, that they bring to bear for a number of different things from our real estate development, they're incubating bioscience companies now through their Fast Forward Program. And so those companies, as they grow, they get to lease up other space in our project area, and so there's a lot of support, leverage, assistance, expertise that Johns Hopkins as an anchor institution brings.
And when I go around the country and talk about urban renewal and what EBDI's doing, there aren't too many models like EBDI that have such a strong public-private partnership, and so I think that if other cities were able to harness the support and everything that an anchor institution brings, plus the philanthropic arm and then the city itself, plus the State of Maryland, it's amazing what can be done. So, yeah, so we're very fortunate.
Lisa Hamilton:
That's great. You've mentioned the economic development. So, as you're building all of these new commercial buildings and housing, there are obviously opportunities for residents to get employed. Would you talk about the employment pathways that opened up and you even mentioned Johns Hopkins and its procurement and employment strategies. What has it done for employment in this community?
Cheryl Washington:
Sure. So, it's important to also note that at the outset of EBDI, when it was first formed, the elected officials at the time — Council Woman Paula Johnson-Branch, current Mayor Jack Young and others — they inked a minority inclusion agreement that made sure that the economic benefits of this whole project would benefit the community. So, we have a very robust economic inclusion mandate, policy, and part of that is local hiring.
EBDI created our own workforce pipeline program so that residents that we were relocating or lived in our surrounding areas could come in, get a full assessment, could get access to job training programs or bridge programs as they're called, to get in the door, to get trained, and then at the end there was a job.
EBDI also has contractual requirements. So, every project that we built, the general contractor and their subs had to create opportunities for local hiring. We set a certain amount of due jobs for each project, and as folks got trained or if they were already master carpenters or whatever, we got them placed in those jobs. So, similarly, although a little bit more challenging was the bioscience, were the bioscience jobs.
Lisa Hamilton:
Higher skilled.
Cheryl Washington:
Higher skills and so we worked closely with the Biotechnical Institute of Maryland, and so that was a bridge program getting folks who had a GED though. They had to have a GED and got them trained in a lab associates' position. If they graduated from there, they actually earned credits to go to Baltimore Community College. Then they got to be placed in a bioscience type of job. The challenge is that in bioscience, which I'm learning, there's a whole research and development process that most of these companies that are incubating are small until they actually figure out their research and then they're able to get a patent and then they go on and grow.
Lisa Hamilton:
They can become larger enterprises.
Cheryl Washington:
Right. So, one of the lessons that we learned is that if you're going to do a workforce program, you have to have a job at the end. It will frustrate everybody, especially the residents who are going through there. So, the reason why I say we were so successful with construction is because EBDI could control that.
So, we have exceeded all of our goals and I'm proud to say that. Even on the goal for women-owned businesses, which is the most challenging, mostly because there aren't as many women-owned businesses.
Lisa Hamilton:
And maybe not in construction or the kinds of things that you were working on.
Cheryl Washington:
Exactly right. So, to address that we actually created, EBDI created a women's contractors' college. So, we brought in the decision makers from the different projects, the general contractor or people who actually taught the classes, so it's not only time to learn, but it was time to network. So, we had a number of, I want to say probably close to 20 contractors who were able to come through our program and then get work on our project site.
Then the other ones have just gone on and done other business elsewhere, but all the reports were that this was so great and so needed. So, EBDI continues to stand in the gap as we can.
Lisa Hamilton:
That's wonderful. Do you have some sense of the numbers of jobs or procurement opportunities that this created for residents?
Cheryl Washington:
So, I know close to 2,400 jobs, construction-related, have been created as a result of our contractual requirements, but then we also have the permanent jobs. So, we don't have contractual requirements for the permanent jobs because it's a little bit harder to do, but I know that over 1,500 permanent jobs have stemmed from our project. Not all have gone to local residents, but a large number have gone to local residents. So…
Lisa Hamilton:
That's fantastic. Then to hear you talk about the businesses that have been incubated and have gone on to get contracts with Hopkins and others in the area, that is a fantastic legacy to leave in this work.
So, we talked about the school. Let's go back and talk about the park. Could you talk about the green space and even related to that, I know that there were really deliberate things that EBDI did as you were demolishing some of the old buildings to be responsible about the health considerations. So, sort of talking about environmental issues both in demolition and in building the park, what role did EBDI have in that?
Cheryl Washington:
Absolutely. So, I'll start with the demolition. So, I mentioned to you that in the first 30 acres we demolished, we relocated all those families and we demolished all of those buildings, and so we got community input, working with the Casey Foundation and others, and we put in place a demolition protocol and a good neighbor protocol.

So, the demolition protocol addressed things like lead, asbestos because these were very old buildings and so we wanted to make sure that all of the appropriate regulations were followed and to the extent that families may still be living in our area, that we didn't do any damage to their health.
So, that demolition protocol has actually been adopted by other cities across the country and the good neighbor protocol was more about how do you do construction and demolition while you have a neighbor who may be on that same block?
Lisa Hamilton:
Nobody wants to live near perpetual construction.
Cheryl Washington:
Exactly, so we put in protocols that was part of our contracts with everybody, so they had to wet down the dust. We gave haz-mat vacuum cleaners to every household. We just put a number of different protocols in place so that residents wouldn't be impacted. You're going to be impacted some, because you're living in a construction zone, and I've rehabbed a house, so we all know you're going to have some dust, but to the extent that we could limit that, we put these protocols in place.
Moving on to the park: So green space is so important to health and wellness and vibrancy of a community, so we worked with the State of Maryland, we worked with Hopkins, Bloomberg. We've gotten a lot of different both private and state funding and other funding to put this 5.5-acre park together. What I love about it is that the community actually was part of, not only the design process, but the naming of the park.
The park is called Eager Park. One of the main streets through our community is Eager Street.
So, now we have jazz in the park, Zumba classes in the park. There have been major festivals that have taken place and I've even seen people out there taking pictures for their wedding. So, we really think that the park is a source to bring community together. I like to say that Eager Park is the most diverse community in Baltimore City when you think about not only racially diverse, but also socio-economically diverse. Plus, with the people who work there, the school, we say you should come here to live, work, learn and play.
Lisa Hamilton:
That's awesome. That's awesome. You've mentioned several times about how the community has been involved in this work. You have lots of stakeholders. I'm curious how EBDI has approached community engagement and outreach.
Cheryl Washington:
Sure. So, I want to say in my estimation we've had over, well over 500 community meetings…
Lisa Hamilton:
Wow.
Cheryl Washington:
…since we started. It's probably way over that. In the very beginning, when we were starting the relocation process, we had many, many meetings, a whole subcommittee of our board that was chaired by the Casey Foundation where residents were able to come and speak freely about the process. There were actually a number of policies that we put in place based on residents' input. Some things that when you're doing a major project like this you can't think of everything.
Lisa Hamilton:
Sure.
Cheryl Washington:
So, one of the things, policies that we changed was around property taxes. So, if you were living in an area and your house was valued at $30,000, the assessment and the property taxes you pay are very low. So, when you move to a new home, you're going to have a totally different set of taxes. So, for an example, let's say in the project area you pay $200 and where you moved you now have to pay $1,200.
So, that difference, a resident who is mostly low income couldn't afford it, so EBDI with the advocacy of the community and with the support of the Casey Foundation, we put in place a policy called our tax differential. So, for that first year after a person was relocated, we paid 100% of the difference in what they paid in taxes in the project are and in their new house. Then, we did a step down to the next two years, we paid 50%.
And at the same time our family advocates were trained to help families fill out the tax credit application, which are based on income. I think it's also based on age as well. So, we were equipping families with the resources they need to pay their property taxes, but also teaching them how to fill out the tax credit.
So, I'm very proud of that one. Another policy, really quickly, is we had families who didn't want to move, and we didn't want them to move. When it came time to do the second phase outside of the first 30 acres, the community got together and said, how can we use our relocation benefit and either stay in our same house or buy a house on another property or another block and rehab that? So, we came up with two programs: The House for House Program and the Home Repair Program.
So, EBDI has to comply with the Maryland Historical Trust regulations, so a certain block, a certain number of blocks had to be preserved.
Lisa Hamilton:
Because of the historical significance.
Cheryl Washington:
Exactly right. So, if there was a homeowner who lived on a preservation block, they could take the relocation benefit and rehab their home called the Home Repair Program.
Then if they were on a block that was to be demolished, they could pick a home on a preservation block, take the relocation benefit and rehab that. That's the House for House Program.
Through that program, we had 40 homeowners who were able to stay in our project area and if you drive down Chase Street in our project area, you'll see that whole block is rehabbed.
We've also had around 30 families, renters, who were able to move into our first set of low-income tax-credit buildings and then of course those numbers fluctuate over time because some people move out, come back in.
Lisa Hamilton:
How has this community come together? You've had some residents who have been there a long time and you've got new homeowners moving in. How have you worked to help create community that is beyond just how they engage with EBDI, but how they engage with one another?
Cheryl Washington:
Sure. I sit here today just so happy to be able to report — because back when we first started in 2004 all the way through 2010 — a lot of those meetings that I told you we had, if you can imagine, were very contentious.
Lisa Hamilton:
I'm sure.
Cheryl Washington:
Lots of distrust, lots of issues, so EBDI has worked with the community to help establish the Eager Park Neighborhood Association. Because we do believe in organizing, activism and so to sit in the room and see new residents with historic residents working together on a common cause, it really shows what type of transformation can be done.
So, they're working on things like security issues, beautification issues, and so EBDI, now we can step back because we said, "We don't want this to be an EBDI-led initiative, we want the community to take this on." Man, they have just been great.
Lisa Hamilton:
That is fantastic. Obviously, community work isn't easy. You've touched on challenges, tentions that you might have faced in this journey. Could you share some, what are some of the things that you've learned along the way? Because there are lots of efforts going on around the country where we want to see neighborhoods become strong healthy places for families to grow up and we want them to learn from the example of EBDI. What are some of the challenges that you've had, but also the lessons that you've learned that could be instructive for others?
Cheryl Washington:
Sure. Well, first and foremost, what I would say is don't assume, right? So, don't assume that you know what the community needs. A lot of what happens is we think we know best, but we haven't really talked to the community. And I think that the community more often than not is so rich in information that we miss out on a great opportunity. So, and the other thing I would say is to listen. So, a lot of times in these community meetings, as difficult as it may be, sometimes you just have to listen because you get a lot of rich jewels coming out of conversations even though it might be contentious or people. It's emotional.
Lisa Hamilton:
Sure.
Cheryl Washington:
Relocating and having to move is very emotional.
The other lesson learned, I mentioned it earlier, is to make sure that you have whatever it is that you want to do for instance, in local hiring, economic inclusion, to have a policy and to have contractual requirements. What I've learned is that a lot of these things, at this point at EBDI, it's kind of like everybody knows, you work in EBDI, it's going to be inclusion and local hiring. When we first started, it was a heavy lift. If we didn't have contractual requirements, then we would probably get a lot of pushback.
So, that's the other thing and I think that the community could be used to help form a lot of the policies that we have and even the training programs that we have.
So, some of the challenges are that you have to be flexible and nimble,
EBDI, because we're structured as a private 501(c)(3), even though we have a lot of major stakeholders, we're able to be nimble and not necessarily have to work within the city's bureaucratic processes, and so that model has worked very well for us.

During the height of recession, we were able to, when development had pretty much stopped, EBDI was able to step into the shoes of a developer and we built a graduate student housing building, a 525-bed project that houses Hopkins graduate students.
And so, we were able to show that development can still happen in the height of a recession. So, there are certain lessons that we've learned about our government structure, but also the community engagement piece that I think are valuable for other urban revitalization projects.
Lisa Hamilton:
Oh, that's very helpful. Well, one of the things that I think has been exciting is that it's been, this project has been a catalyst not just in the footprint that you defined, but in adjacent communities. Please talk about what has happened outside of the East Baltimore footprint.
Cheryl Washington:
There is a lot of great work that's happening to the West, North and East of us, and then right on our southern border there's Johns Hopkins Medical Campus. I think when we talk to our neighbors, the other developers, they use EBDI as their main source of support for any type of state capital grants and others so we're just proud to be a part of it.
Lisa Hamilton:
That is fantastic. That's fantastic. Well, I'm curious what lies ahead for EBDI. What do you see on the horizon for this project and for this work?
Cheryl Washington:
Sure. Well, in the short term, over the next three years we anticipate getting another 400 units of housing done. We are laser-focused on attracting a grocery store during our next commercial buildings. But on the human side, which is the side, I like to talk about the most since I started with the families, we're 100% committed to fulfilling our core value promises. So, making sure that local hiring continues, economic inclusion, that we build a third of our housing to be affordable and also create opportunities for families to come back who were displaced.
Those are what lie ahead of us. The other thing that I'm very, very much focused on is telling the story of EBDI. So, what you hear in the media and what you may have read in the paper 2012, there's a whole other story about the success and lessons learned because it's two-sided, but there's a lot of great work that's happening at EBDI that I think could be a model for responsible redevelopment. And I think that all of the stakeholders that have been a part of this should be proud of what we've done, so it's my job to make sure that everybody knows all the great stories that have happened and also our challenges.
Lisa Hamilton:
That's fantastic. Well, for anybody who's coming in and out of Baltimore, this wonderful neighborhood lies right adjacent to the Amtrak train tracks, so anybody who's coming in and out of Baltimore, I hope they'll peek over and see all of the fabulous things that are happening in East Baltimore.
Cheryl Washington:
Absolutely, and I hope they stay at the new Marriott Residence Inn at Johns Hopkins. It was built in our project area with a beautiful rooftop restaurant on the 16th floor.
Lisa Hamilton:
That's fantastic. Sounds like there's a lot of reasons to come check out East Baltimore. Well, thank you so much, Cheryl, for sharing this work and your journey in it with us.
I want to thank our listeners for joining us as well. If you've enjoyed today's conversation, please rate our show on Apple Podcasts to help others find us. You can ask questions and leave us feedback on Twitter by using the CaseyCast hashtag.

To learn more about Casey and the work of our guests, you can find our show notes at www.aecf.org/podcast/. Until next time, I wish all of America's kids — and all of you — a bright future.
This post is related to: