Complete College America Helping Black Community College Students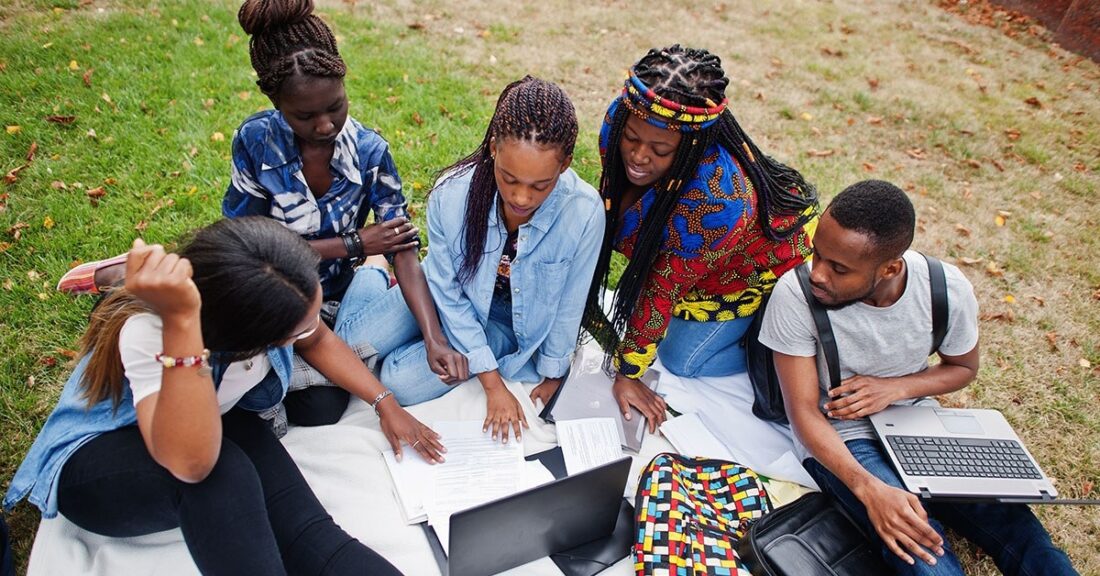 Looking to improve postsecondary outcomes for Black students, the Annie E. Casey Foundation has made a $500,000 grant to the nonprofit Complete College America (CCA) to work with community college leaders to strengthen programs and improve student retention.
Community colleges have faced deep declines in enrollment as a result of the pandemic. For Black students — especially Black males — who have disproportionately suffered illnesses, financial strain and job losses, the numbers have been particularly stark. According to Inside Higher Ed, the number of Black male students enrolled in public two-year institutions plunged 21.5% from the spring of 2020 to spring 2021.
Hoping to reverse these trends, Complete College America will provide technical assistance to two dozen community colleges serving predominantly Black students with the goal of improving graduation rates and giving students a better opportunity to move into well-paying jobs. Most of these community colleges are in the South — including a group of eight in Alabama, four in South Carolina, four in Louisiana and three in Arkansas. Other colleges taking part are located in Illinois, Massachusetts and Michigan.
A key focus of CCA's work will be improving how colleges meet students' basic needs, including housing, health care, child care and transportation, to help them overcome obstacles that can derail their college studies. CCA will also work with colleges to align their academic and training programs with local workforce opportunities.
A Focus on Data and Peer Learning to Boost Student Achievement
As part of the initiative, participating colleges will receive help to shore up their data systems and practices — including to disaggregate by race and ethnicity — so they're better able to develop strategies that address underlying gaps.
Complete College America will also facilitate peer learning among the colleges, enabling officials from each institution to share challenges and opportunities and, ultimately, strengthen how their respective campuses serve students. Within their states, participating colleges will come together to advocate for greater public funding to serve their students.
"This investment will create even greater opportunities for [students] to meet their goals and position them to have increased economic and social mobility," says Dr. Yolanda Watson Spiva, president of CCA. "The work we are embarking upon is truly remarkable, and we hope it will serve as a model for institutional transformation in the two-year sector."
The partnership with Complete College America is part of Casey's broader investments to improve low-income students' postsecondary outcomes.
"Community college students are often juggling their education with work and family responsibilities, making it a challenge to stay enrolled and graduate," says Quanic Fullard, a program associate who oversees many of the Casey Foundation's two-generation investments. "This initiative can provide community college leaders with new tools to support these students and keep them on track to graduation and stronger opportunities in the workplace."
Learn more about efforts to help community college students succeed
This post is related to: