Eight Expert Conversations on Building Equity Into Implementation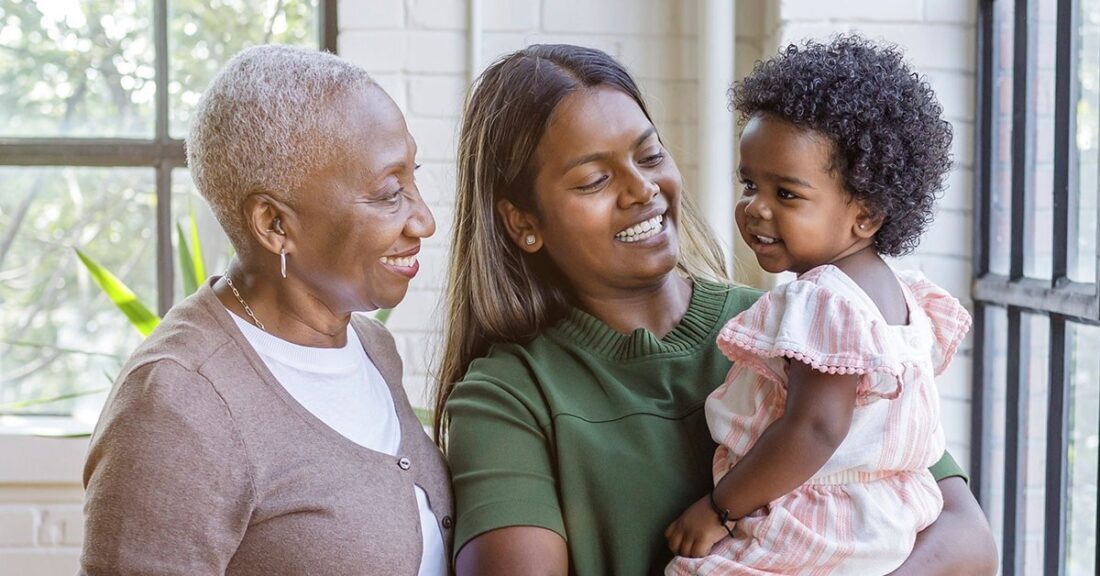 How can practitioners take equity into consideration as they deliver programs and interventions for children, young people and families? How might they need to adapt those programs to make them relevant and accessible to a particular community and make sure affected participants are at the decision-making table?
A new virtual series hosted by the Annie E. Casey Foundation and the UNC School of Social Work captured eight conversations devoted to exploring answers to these questions. The discussions are tied to articles in Bringing Equity to Implementation, a recent special supplement to the Stanford Social Innovation Review that examined critical factors and actions for advancing equity in implementation.
What Is Implementation Science?
Implementation science is the study of factors that influence the effectiveness of human service practices, programs and policies. It is an evolving field — one that bridges research evidence to the real-world settings of service delivery — that initially focused on topics such as replicating and scaling rigorously evaluated evidence-based practices. More recently, leaders in implementation science have examined how to adapt evidence-based practices to ensure that they are accessible and relevant to communities of color and to engage their residents in helping to define and apply evidence.
Eight Conversations About Equity in Implementation
The conversations, featuring authors of the articles in the supplement, include:
Leonard Burton of the Center for the Study of Social Policy and Elliot Hinkle of Unicorn Solutions LLC discuss how young people helped shape an initiative, Youth Thrive, that addresses the challenges they faced in foster care.
Gilberto Perez Jr. of Bienvenido Community Solutions and Linda Callejas of the University of South Florida introduce the Bienvenido program, which engages Latino communities to better understand their mental health concerns and develop programming that better meets their needs.
Winsome Stone of the Rhode Island Department of Children Youth and Families and Matthew Billings of the Children and Youth Cabinet of Rhode Island talk about community involvement in Evidence2Success™, a Casey Foundation framework that helps communities make smart investments in evidence-based programs.
Blake Strode of ArchCity Defenders and Amy Morris of Amplify Fund discuss how to shift decision-making power to people closest to the problems that funders are trying to solve.
Ana Baumann of the Brown School of Social Work at Washington University in St. Louis highlights about the need for a systemic approach to advancing equity across the implementation science field.
William Jackson, Dawn X. Henderson and Denise Page of Village of Wisdom and Black parent researcher Courtney McLaughlin participate in a panel discussion devoted to Village of Wisdom, an effort led by Black parents to develop classrooms into welcoming, equitable learning spaces.
Ruben Parra-Cardona of the Steve Hicks School of Social Work at the University of Texas at Austin and Ofelia Zapata of Austin's San José Catholic Church participate in a panel discussion that explores the role that faith-based organizations can play in implementing programs within immigrant communities.
Paris Davis of Total Resource Community Development Organization and JD Smith of the Feinberg School of Medicine at Northwestern University talk about leveraging strategic partnerships involving trusted organizations and community members to reduce mortality in communities experiencing cardiovascular health disparities.
More on the Implementation Practice Virtual Series
The event began with a plenary talk on implementation approaches to reduce health inequities featuring Prajakta Adsul of the Department of Internal Medicine at the University of New Mexico, April Oh of the National Cancer Institute and Rachel Shelton of the Mailman School of Public Health at Columbia University. Iheoma U. Iruka of the Frank Porter Graham Child Development Institute and the Department of Public Policy at UNC Chapel Hill delivered closing remarks.
"Health inequities are not new," said Shelton at the event. "But I do think that this is an important time for us to reflect on not only naming structural racism but taking action to address it."
This post is related to: