Eight Expert Conversations on Building Equity Into Implementation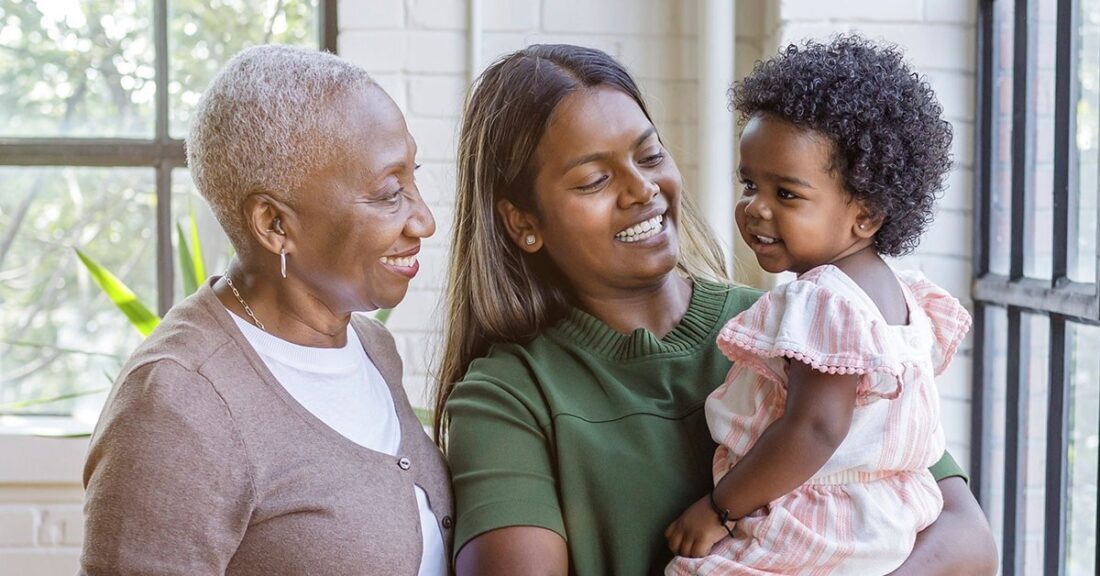 How can prac­ti­tion­ers take equi­ty into con­sid­er­a­tion as they deliv­er pro­grams and inter­ven­tions for chil­dren, young peo­ple and fam­i­lies? How might they need to adapt those pro­grams to make them rel­e­vant and acces­si­ble to a par­tic­u­lar com­mu­ni­ty and make sure affect­ed par­tic­i­pants are at the deci­sion-mak­ing table?
A new vir­tu­al series host­ed by the Annie E. Casey Foun­da­tion and the UNC School of Social Work cap­tured eight con­ver­sa­tions devot­ed to explor­ing answers to these ques­tions. The dis­cus­sions are tied to arti­cles in Bring­ing Equi­ty to Imple­men­ta­tion, a recent spe­cial sup­ple­ment to the Stan­ford Social Inno­va­tion Review that exam­ined crit­i­cal fac­tors and actions for advanc­ing equi­ty in implementation.
What Is Imple­men­ta­tion Science?
Imple­men­ta­tion sci­ence is the study of fac­tors that influ­ence the effec­tive­ness of human ser­vice prac­tices, pro­grams and poli­cies. It is an evolv­ing field — one that bridges research evi­dence to the real-world set­tings of ser­vice deliv­ery — that ini­tial­ly focused on top­ics such as repli­cat­ing and scal­ing rig­or­ous­ly eval­u­at­ed evi­dence-based prac­tices. More recent­ly, lead­ers in imple­men­ta­tion sci­ence have exam­ined how to adapt evi­dence-based prac­tices to ensure that they are acces­si­ble and rel­e­vant to com­mu­ni­ties of col­or and to engage their res­i­dents in help­ing to define and apply evidence.
Eight Con­ver­sa­tions About Equi­ty in Implementation
The con­ver­sa­tions, fea­tur­ing authors of the arti­cles in the sup­ple­ment, include:
Leonard Bur­ton of the Cen­ter for the Study of Social Pol­i­cy and Elliot Hin­kle of Uni­corn Solu­tions LLC dis­cuss how young peo­ple helped shape an ini­tia­tive, Youth Thrive, that address­es the chal­lenges they faced in fos­ter care.
Gilber­to Perez Jr. of Bien­venido Com­mu­ni­ty Solu­tions and Lin­da Calle­jas of the Uni­ver­si­ty of South Flori­da intro­duce the Bien­venido pro­gram, which engages Lati­no com­mu­ni­ties to bet­ter under­stand their men­tal health con­cerns and devel­op pro­gram­ming that bet­ter meets their needs.
Win­some Stone of the Rhode Island Depart­ment of Chil­dren Youth and Fam­i­lies and Matthew Billings of the Chil­dren and Youth Cab­i­net of Rhode Island talk about com­mu­ni­ty involve­ment in Evidence2Success™, a Casey Foun­da­tion frame­work that helps com­mu­ni­ties make smart invest­ments in evi­dence-based programs.
Blake Strode of ArchC­i­ty Defend­ers and Amy Mor­ris of Ampli­fy Fund dis­cuss how to shift deci­sion-mak­ing pow­er to peo­ple clos­est to the prob­lems that fun­ders are try­ing to solve.
Ana Bau­mann of the Brown School of Social Work at Wash­ing­ton Uni­ver­si­ty in St. Louis high­lights about the need for a sys­temic approach to advanc­ing equi­ty across the imple­men­ta­tion sci­ence field.
William Jack­son, Dawn X. Hen­der­son and Denise Page of Vil­lage of Wis­dom and Black par­ent researcher Court­ney McLaugh­lin par­tic­i­pate in a pan­el dis­cus­sion devot­ed to Vil­lage of Wis­dom, an effort led by Black par­ents to devel­op class­rooms into wel­com­ing, equi­table learn­ing spaces.
Ruben Par­ra-Car­dona of the Steve Hicks School of Social Work at the Uni­ver­si­ty of Texas at Austin and Ofe­lia Zap­a­ta of Austin's San José Catholic Church par­tic­i­pate in a pan­el dis­cus­sion that explores the role that faith-based orga­ni­za­tions can play in imple­ment­ing pro­grams with­in immi­grant communities.
Paris Davis of Total Resource Com­mu­ni­ty Devel­op­ment Orga­ni­za­tion and JD Smith of the Fein­berg School of Med­i­cine at North­west­ern Uni­ver­si­ty talk about lever­ag­ing strate­gic part­ner­ships involv­ing trust­ed orga­ni­za­tions and com­mu­ni­ty mem­bers to reduce mor­tal­i­ty in com­mu­ni­ties expe­ri­enc­ing car­dio­vas­cu­lar health disparities.
More on the Imple­men­ta­tion Prac­tice Vir­tu­al Series
The event began with a ple­nary talk on imple­men­ta­tion approach­es to reduce health inequities fea­tur­ing Pra­jak­ta Adsul of the Depart­ment of Inter­nal Med­i­cine at the Uni­ver­si­ty of New Mex­i­co, April Oh of the Nation­al Can­cer Insti­tute and Rachel Shel­ton of the Mail­man School of Pub­lic Health at Colum­bia Uni­ver­si­ty. Iheo­ma U. Iru­ka of the Frank Porter Gra­ham Child Devel­op­ment Insti­tute and the Depart­ment of Pub­lic Pol­i­cy at UNC Chapel Hill deliv­ered clos­ing remarks.
"Health inequities are not new," said Shel­ton at the event. ​"But I do think that this is an impor­tant time for us to reflect on not only nam­ing struc­tur­al racism but tak­ing action to address it."
This post is related to: