Voices From the Field: Implementing Programs That Advance Equity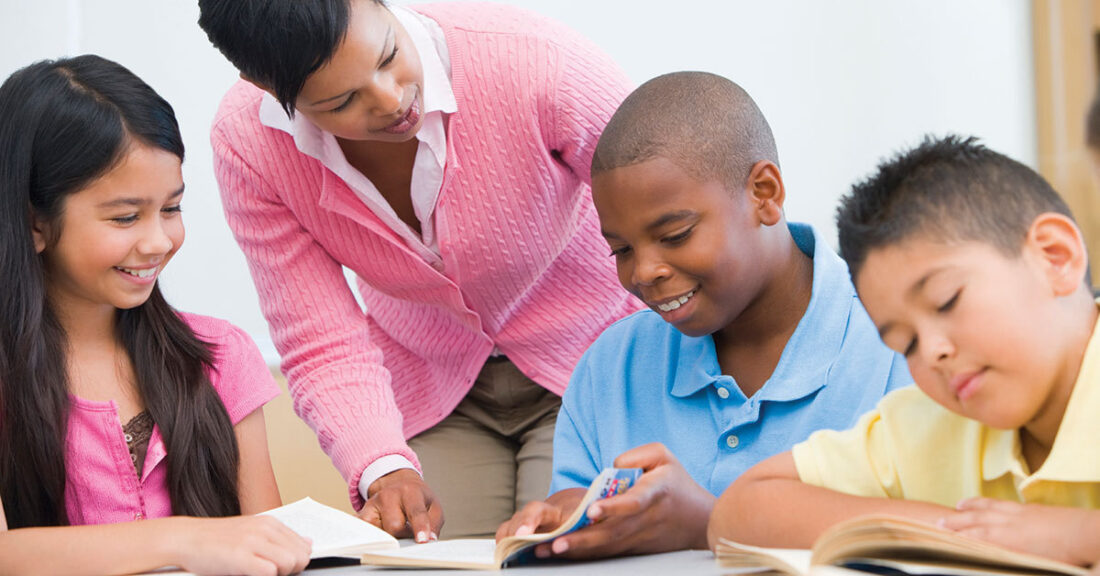 A new issue of Stanford Social Innovation Review — from Stanford University — is here, and it includes a special supplement sponsored by the Annie E. Casey Foundation.
The supplement explores how social change leaders can use implementation science to improve the lives of children, young people and families in a way that also advances equity. It spans 10 articles, including entries co-authored by community members with researchers, funders and staff of community-based organizations.
What is implementation science?
Implementation science is the study of factors that influence the effectiveness of human service practices, programs and policies. It is an evolving field — one that bridges research evidence to the real-world settings of service delivery — that initially focused on topics such as replicating and scaling rigorously evaluated evidence-based practices.
Implementation science's inequity issue
So far, the field of implementation science has not seen equitable outcomes for recipients of human service programs. Reasons for these racial, ethnic and other disparities include:
the failure to invite community members to develop or select the interventions intended to benefit them;
power dynamics between funders and community members that hamper authentic engagement with residents; and
structural racism and other forms of oppression, such as transphobia and ableism, that are not explicitly acknowledged as part of the context for implementing evidence-based practices.
Introducing equitable implementation
The supplement proposes a new approach to implementation science. Called equitable implementation, the core elements of this approach are:
Building trusting relationships. Sweeping gestures don't build trust. As described in the article "Trust the People," a campaign to close a jail and redirect resources to the community moved at the speed of trust. The campaign's partners — a legal advocacy organization, ArchCity Defenders, in St. Louis and Amplify Fund, a pooled grantmaking philanthropy — tout everyday interactions that allow people to feel seen and heard as key factors in their progress.
Incorporating youth voice and equalizing power dynamics. Power differentials exist in implementation efforts when specific individuals or groups have greater authority, agency or influence over others. The article "Youth Leadership in Action" tells how youth and young adults who have experienced foster care helped to develop and implement Youth Thrive, a Center for Study of Social Policy initiative that aims to address long-entrenched practices in the nation's child welfare systems.
Making investments and decisions to advance equity. Successful, sustainable service delivery requires a deep understanding of a community's needs, as defined by community members themselves. The article "Community Takes the Wheel" shares how CYC, an organization based in Providence, Rhode Island, used the Evidence2Success™ framework to change the way it delivered programs serving local communities of color.
Applying community-defined evidence. When programs leverage evidence drawn from practice and community experience, they are better able to respond to a community's needs, assets and history — and more likely to succeed. The article "Listening to Black Parents" describes how Village of Wisdom, a nonprofit in North Carolina that supports family organizing and advocacy — used the wisdom of Black parents to design strategies for creating culturally affirming learning environments.
Making adaptations to fit local and cultural context. Adapting evidence-based practices to the needs and strengths of a particular community can increase both the availability and uptake of services. The article "Faith-Based Organizations as Leaders of Implementation" highlights the importance of trusted community organizations in serving immigrant communities in Travis County, Texas. Another article, "Community-Driven Health Solutions on Chicago's South Side," documents a similar dynamic.
Critical perspectives on implementation science. To date, the field of implementation science has lacked critical inquiries that explore if and how its theories, models and frameworks advance equity. The article "Equity in Implementation Science Is Long Overdue" discusses methods that perpetuate or exacerbate inequities and proposes three calls to action for researchers and practitioners.
The Casey Foundation's Beadsie Woo, along with Allison Metz and Audrey Loper of the National Implementation Research Network, drafted the supplement's introduction and recommendations.
"Together, we hope to accelerate the growing conversation about strategies that can make implementation effective, meaningful and tailored to the communities it serves," says Woo, who serves as director of Family and Youth Financial Stability and previously led the Foundation's investments in implementation science.