First-of-its-Kind Data Track Troubling Outcomes of Youth Transitioning From Foster Care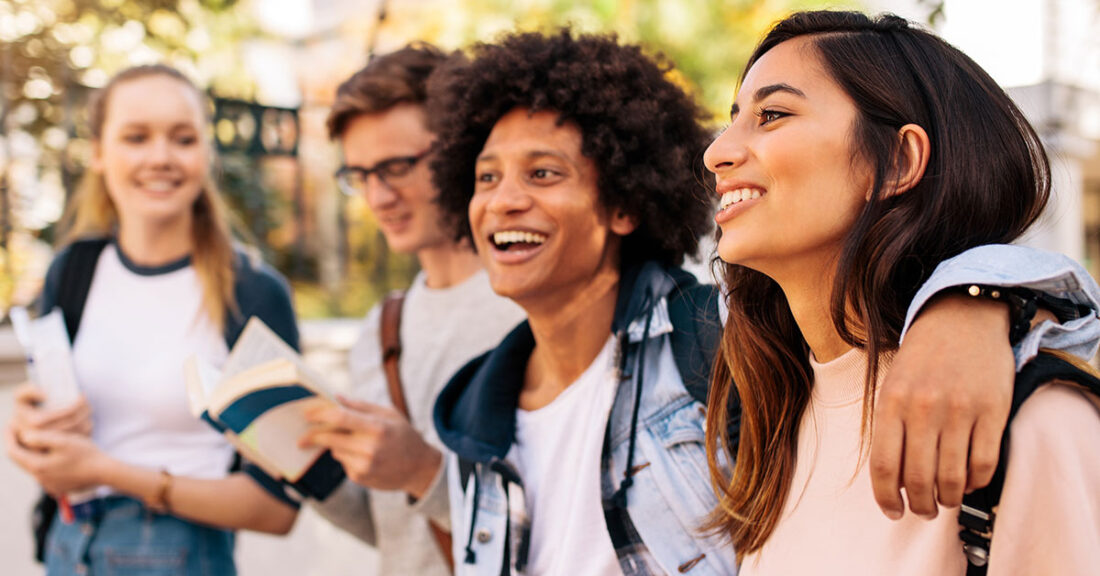 The Annie E. Casey Foundation today released Fostering Youth Transitions, a data brief that highlights the most comprehensive data set ever collected across all 50 states to assess the outcomes of foster care youth as they transition to adulthood. The brief gives a snapshot of how young people are served during foster care and leading up to this transition. Among the findings, the data show that young people transitioning from foster care across the country are lagging their peers in completing high school and gaining employment opportunities. We also know that a significant percentage are experiencing homelessness.
"We've waited a long time for this data. They should be seen as a wake-up call to guide policymakers in advancing needed policy reform," said Patrick McCarthy, president and CEO of the Annie E. Casey Foundation. "If we want to ensure young people don't fall through the cracks after aging out of foster care, then policymakers need to look at these data and embrace policies that will help young people become successful adults."
Fostering Youth Transitions has great potential to spur policy reforms that can make a real difference for youth and improve the systems that are responsible for ensuring their safety, stability and well-being while preparing them for the future.
Making the Case for Supporting Youth Transitioning out of Foster Care
For young people in foster care, the course can be filled with more obstacles and detours than the typical young person faces in the world. In its 17 years of working with child welfare leaders, policymakers and young people across the country, the Foundation's Jim Casey Youth Opportunities Initiative® has uncovered stark data about this population. Foster care youth often lack employment opportunities and face disproportionate levels of unemployment and homelessness, as well as other barriers to well-being — challenges that are greatly exacerbated by race. Young people of color are overrepresented in foster care; they enter the foster care system at much higher rates than their white peers and have disparate outcomes. In fact, in about half of the states, the rate of being in foster care for young African Americans ages 14–21 is over three times higher than the rate of young white people. African-American youth are more likely than their white counterparts to experience three or more placements in foster care.
Additional key findings that are highlighted in Fostering Youth Transitions include:
Among older teens in foster care nationwide, more than half age out of foster care without being reunited or connected to a family.
Leaving foster care without supportive adult connections, access to resources and at only 18 years old puts transitional foster care youth at increased risk for homelessness, poverty, unemployment and other challenges.
All youth who reach age 18 in care would benefit from extended care and support, but only one in four is getting it.
Less than a quarter of youth leaving foster care who recieved a federally funded transition service received services for employment, education or housing.
The Casey Foundation is releasing Fostering Youth Transitions on the heels of state and national elections to help policymakers better understand the experiences of young people preparing to transition from foster care, so they can begin crafting solutions to improve their outcomes.
Nearly two decades ago, Congress resolved (through the Foster Care Independence Act of 1999) to track national and state-level data and outcomes around youth who have experienced foster care. Nevertheless, the robustness and quality of the data vary state by state, with many states missing opportunities to collect full data on transition services and outcomes. As a result, some state reporting is incomplete, and this underreporting inhibits a complete picture of state performance.
Fostering Youth Transitions shows the clear need not only for more and better data gathering but also for better policies and practices, to give young people in foster care the best chances possible.
"We now have the data to confirm that our systems are not delivering on the commitment to ensure these youth are growing up with permanent families that would best enable them to thrive," says Leslie Gross, director of the Jim Casey Youth Opportunities Initiative. "This new evidence makes undeniable the need to push policies that support permanence."
Gross says that policymakers can start by asking tough questions that will help improve a state's ability to collect and report child welfare data.
Next, the Casey Foundation calls on these foster care system leaders to seek out young people in foster care or who are in or have experienced foster care to hear directly from them about what has worked for them and what hasn't.
Finally, once areas of reform are identified, the foster care system must hold itself accountable to working with young people to take appropriate action to address them.
This post is related to: