Five Steps to Hiring and Retaining Frontline Child Welfare Staff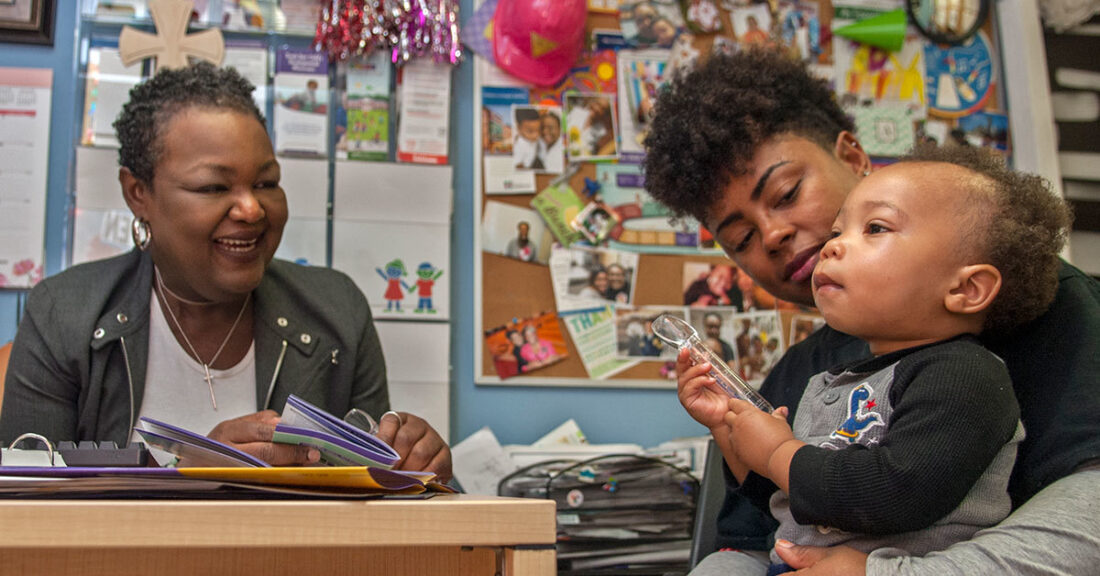 Child welfare agencies can struggle to assemble and retain frontline staff members needed to ensure that kids and families are safe and thriving. A new publication from the Annie E. Casey Foundation provides agency leaders with a blueprint for improving workforce practices through hiring and retaining the right people.
Five Steps to a Stronger Child Welfare Workforce outlines a proven improvement process that Casey developed in partnership with two public agencies: Cuyahoga County Division of Children and Family Services in Ohio and Jefferson County Division of Children, Youth and Families in Colorado. The report grew out of the Foundation's On the Frontline project, a three-year effort to improve the quality and stability of frontline staff.
"On the Frontline helped us identify how to improve the efficacy of most child welfare agencies," says Tracey Feild, director of the Foundation's Child Welfare Strategy Group. "Our work in these counties underscored the need for agency leaders to align their workforce efforts with the human resources department. To drive the concrete improvements that you need, you have to collaborate with HR."
The publication helps leaders at public agencies visualize and implement a workforce improvement plan. It also identifies the benefits of this approach, such as stabilizing frontline staff, reducing the amount of time it takes to fill vacant positions and focusing staff on the safety and well-being children and families.
The five steps described in the paper are:
Partner with human resources. Establishing solid, collaborative relationships with human resource teams — often housed outside the agency—helps get everyone on the same page with staffing goals and needs.
Get strategic. Agencies do better when they are intentional in their plans and actions. Using a dedicated workforce innovation team can help add a needed focus to realizing key results and objectives.
Create a competency-based culture. Workforce results improve when agencies make core competencies central to hiring decisions and performance management.
Use data and a data dashboard. The right data viewed regularly should guide workforce efforts and shed light on needed course corrections.
Build a positive work environment. With the high stress levels that come with child welfare investigations work, an agency's culture can be the difference between retaining and losing valuable staff members.
Read the report for examples of workforce practice improvements in Cuyahoga and Jefferson counties.
This post is related to: