Former Youth Council Leader Wins 2021 Reebok Human Rights Award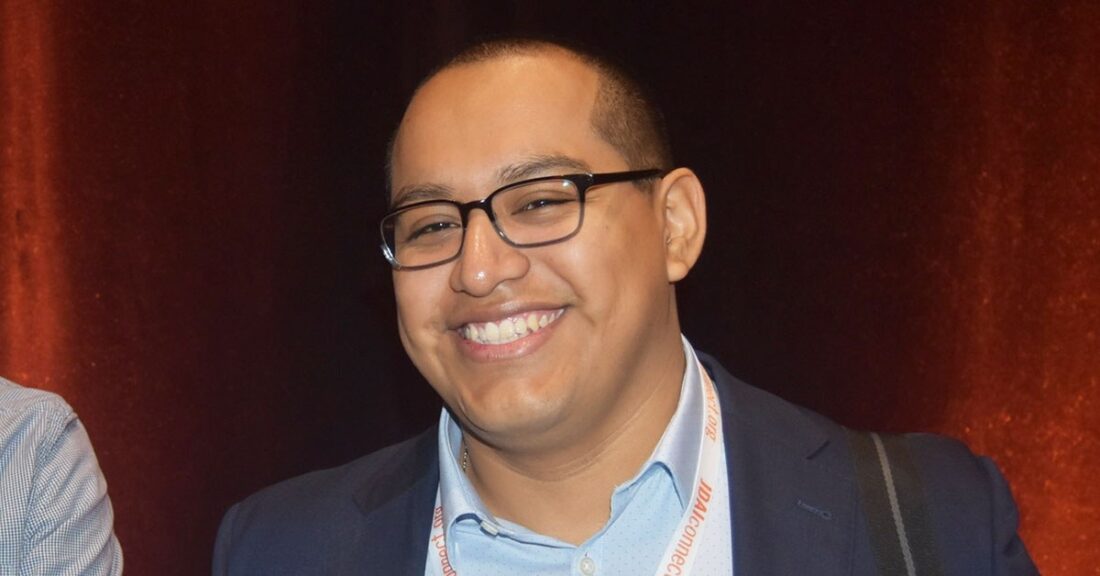 Hernán Carvente-Martinez, a social entrepreneur and advocate for youth justice transformation who was a founding member of the Annie E. Casey Foundation's youth advisory council on juvenile justice, has received a 2021 Reebok Human Rights Award.
Carvente-Martinez works as national youth partnership strategist at Youth First Initiative, where he created the Youth First Youth Leaders Network to support youth leaders in the fight to end youth incarceration. He is the founder and CEO of Healing Ninjas, Inc. a technology and media company creating tools and resources for people who are on healing journeys ― especially those who have experienced trauma from involvement with the justice system, as he did.
Reebok, in partnership with Alabama State University and the American Civil Liberties Union, recognized Carvente-Martinez's work and the time and energy he dedicates "to upholding the rights of Black and Brown youth with lived experience in the justice system who have been criminalized, exploited and incarcerated" and supporting the movement to close youth prisons and reinvest in community-based alternatives to youth incarceration. The Reebok Foundation awarded him $100,000 and featured him in a two-minute video.
"I am so excited to continue this work to confront the human rights abuses found in locking up children and to build a reality where supporting and empowering young people is the priority," Carvente-Martinez said in an interview with Youth First.
Carvente-Martinez was a founding member of the youth council formed to advise the Foundation's Juvenile Justice Strategy Group in 2015. Council members leverage their own experiences — such as time in locked facilities — to develop recommendations that strengthen the Foundation's work. As emerging leaders, the council members receive guidance and professional development to support their career goals as well. Shortly after joining the group, Carvente-Martinez said that what matters to him and his peers is that the adults hear and respect the youth members' perspectives: "I want youth to be looked at as experts and leaders in their own right, rather than being looked at as tokens and missed opportunities."
"Hernán has transitioned from a youth leader to an adult who has creatively carved out his own path to close youth prisons and promote healing," says Nate Balis, director of the Foundation's Juvenile Justice Strategy Group. "Courageously, he urges people to find the support they need to take care of themselves so they have the energy to advocate for the well-being of others."
More on the Youth Advisory Council
To Be Effective Advocates, Young People Need Support
Twelve Named to Casey's Juvenile Justice Youth Advisory Council
This post is related to: