Foundation Honors YAP for Outstanding Contributions to Detention Reform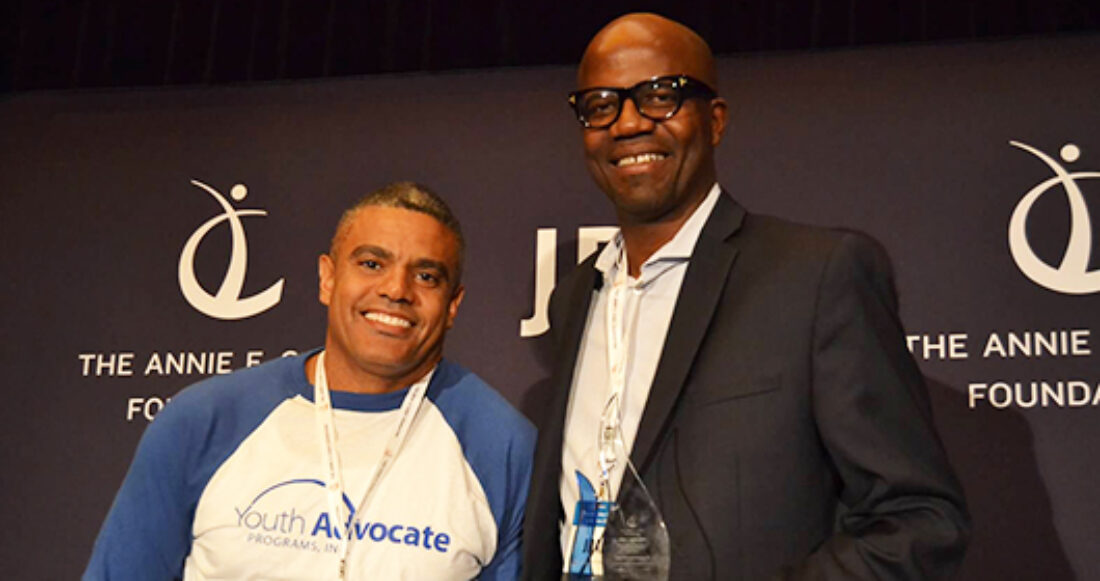 Youth Advocate Programs, Inc. (YAP) received the Annie E. Casey Foundation's Gloria J. Jenkins Award for outstanding contributions to detention reform by a community-based organization.
The award is named for Gloria J. Jenkins, who had a 40-year career as a community activist in Chicago. She and her husband Eddie established the Westside Association for Community Action (WACA) to improve the well-being of local residents through advocacy, direct services and community development. When detention reform began in Cook County, Illinois, in the early 1990s and system stakeholders recognized that they needed a program to serve as an alternative to detention for youth who had violated probation, WACA established the first evening reporting center in the Juvenile Detention Alternatives Initiative (JDAI) network.
YAP shares the Jenkins' commitment to making the communities in which it works stronger and safer. In presenting the award to YAP, Bart Lubow, senior consultant with the Foundation, credited the organization with operating with a distinguished set of principles and practices: non-residential, wraparound services, delivered by "advocates" who live in the neighborhoods where the court-involved youth reside. Lubow noted that "YAP has a 'no reject, no eject' policy that reflects its belief that with an asset-based approach all youth can prosper and find their way in the community."
Since its founding by Tom Jeffers, YAP has operated alternatives to detention and other forms of out-of-home placement in numerous states, including many JDAI sites. "Literally tens of thousands of young people are better off because they were in a YAP program and numerous communities are stronger and safer because of its work with youth," concluded Lubow in his presentation.
The Gloria J. Jenkins Award is 1 of 4 that the Casey Foundation bestowed this year to results-driven and strategic reformers whose steadfast dedication to detention reform has improved the lives of youth. The awardees' work exemplifies some of JDAI's best attributes: continuous improvement, cross-fertilization of ideas and a personal commitment to improving the lives of court-involved young people.
YAP accepted their award in front of an enthusiastic and appreciative audience of peers at the JDAI Inter-Site Conference in Phoenix.
Congratulations, YAP!
Read about the winners of the Bimel and JDAI Distinguished System Leadership awards
This post is related to: