The Foundation Taps Two for its JDAI Distinguished System Leadership Award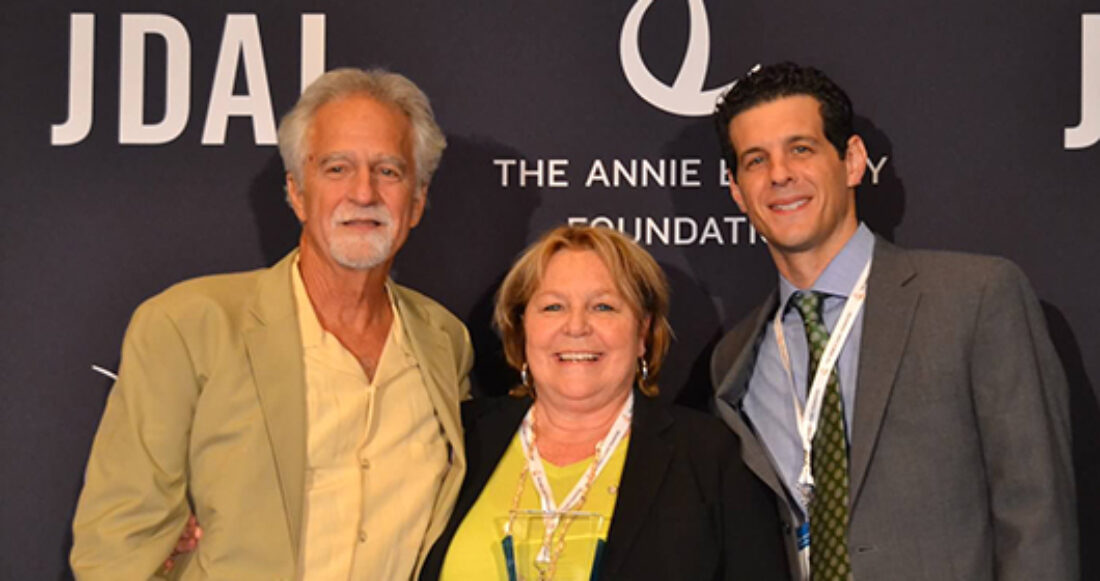 Steven David, a justice on the Indiana Supreme Court, and Deborah Hodges, court administrator for the Lucas County, Ohio Juvenile Court, are long-time champions of the Juvenile Detention Alternatives Initiative (JDAI) and have embedded reform in their jurisdictions and made lasting change. For these efforts, both received the Annie E. Casey Foundation's JDAI Distinguished System Leadership Award.
The JDAI Distinguished System Leadership Award was established in 2014 as the highest honor the Foundation bestows on a system stakeholder (individual or team) currently working in a JDAI site. Its recipients are distinguished in their careers and serve as ambassadors for JDAI in their sites and states as well as within the JDAI network. The award recognizes stakeholders who make excellent use of data to drive decisions and who innovate and engage traditional and non-traditional partners in the reform agenda.
Justice David is one of Indiana's staunchest supporters of JDAI. As a result of Justice David's leadership, JDAI in Indiana enjoys backing from all three branches of government and is considered Indiana's platform for continuous juvenile justice improvement. Nineteen counties in the state participate in JDAI, a number expected to grow much further in the next few years. In presenting the award to him, Gail D. Mumford, a senior associate at the Foundation, attributed this to Justice David's commitment to enhancing the lives of children and families that come into contact with the juvenile justice system, improving public safety, saving taxpayer dollars and pursuing ethnic, racial and gender equity. Mumford said to Justice David, "It's easy to rave about the ways you've taken up leadership to advance detention reform in Indiana, but none of those things trump the absolutely kind heart you possess, your love of the law and justice and your dignity."
Deborah Hodges (pictured above with Bart Lubow and Nate Balis), the second awardee, leads JDAI in Lucas County as well as the county's expanded focus of JDAI to safely reducing state commitments and other out-of-home placements. She is renowned for her passion, commitment to doing the right thing for youth and fidelity to the initiative's core strategies. As a result of her leadership, Lucas County has reduced its average daily population of youth in detention, increased its use of community supports and improved case processing in juvenile court. Its JDAI system stakeholders are developing objective probation decision making tools and collaborating with community-based reform advocates and service providers. She is leading efforts to institutionalize a community engagement steering committee to sustain data-driven policy and practice change in Lucas County. In presenting the award to Hodges, Beth A. Oprisch, JDAI national training manager with the Pretrial Justice Institute and former Ohio JDAI State Coordinator, said, "We learn day one in JDAI that committed, dedicated and intentional leadership matters. You lead with intelligence, integrity, and compassion. Your energy is contagious and your work is tireless."
The Casey Foundation bestowed four awards to results-driven and strategic reformers — David and Hodges included — whose steadfast dedication to detention reform has improved the lives of youth. The awardees' work exemplifies some of JDAI's best attributes: continuous improvement, cross-fertilization of ideas and a personal commitment to improving the lives of court-involved young people.
David and Hodges each received their award in front of an enthusiastic and appreciative audience of peers at the JDAI Inter-Site Conference in Phoenix.
This post is related to: