Framework and Tool Help Juvenile Justice Agencies Treat Families as Partners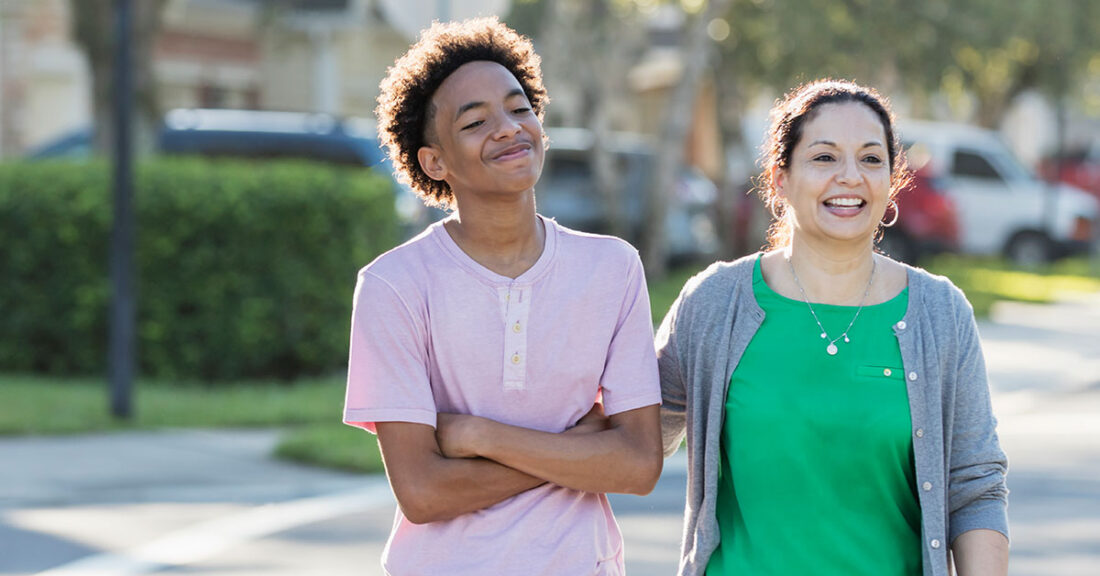 Families are central to a young person's support network, sense of identity and healthy development. A new framework and tool from the Annie E. Casey Foundation helps juvenile justice agencies develop and maintain collaborative relationships with family members and engage them as valuable partners in encouraging positive behavior change, personal growth and long-term success for youth in the justice system.
"When public systems seek out and listen to the viewpoints of family members about their experience interacting with the agency, then input and partnership from families can contribute to continuous improvement of the justice system," says Opal West, a program associate with the Foundation.
Without a definitive road map, efforts to involve and support families as they navigate through the juvenile justice system look different from place to place. Building on efforts throughout the country, this framework combines research with concrete advice from the field on the mindsets, concepts and practices needed to better engage families. While it cannot account for all the unique features of every agency and every family, the framework distills broad issues of family engagement into four essential, digestible concepts:
Creating a staff culture centered on families. Systems actively work to transform their cultures and shift staff perceptions through policies and training that focus on family needs and strengths — developing staff who are focused on serving youth and their families.
Defining what makes a family. The legal definition of a family is changed to extend beyond biological parents and legal guardians.
Supporting, guiding and advocating for families. Systems create policies to ensure families are offered training on the juvenile justice system, developing a network of support services and resources to address family needs throughout the process.
Empowering family voice and retaining family connections. Systems engage families at the earliest point possible, create an environment where families are empowered to have a voice in all decision making and employ practices that allow youth to maintain contact with their families as easily and frequently as possible.
The tool explains the rationale behind the individual concepts and how they can be applied at both system and case levels. As users move through the tool, they will find a list of critical progress factors for each concept that can help agencies assess whether they're on the right track.
The framework suggests specific changes agencies could adopt to meaningfully engage families now and sustain engagement in the longer term. The tool includes an implementation opportunities checklist that shows what each concept might look like in practice — but it's most effective when agencies carefully consider how to make the most of opportunities in their local context and adjust to meet their community's needs.
The tool includes a template to help agencies develop strong plans for improving their approach to meaningful family engagement. The template emphasizes paying close attention to articulating concrete action steps, creating realistic timelines and assigning roles and responsibilities.
In 2021, Casey will launch a field test of the framework in local and state jurisdictions. Participating sites will use the guiding concepts to develop and implement their own action plans for effectively engaging families and reducing adversarial experiences — so families can become allies in young people's long-term success.
Learn about effective juvenile probation practice
This post is related to: