Get Involved: Advocates for Change in Juvenile Justice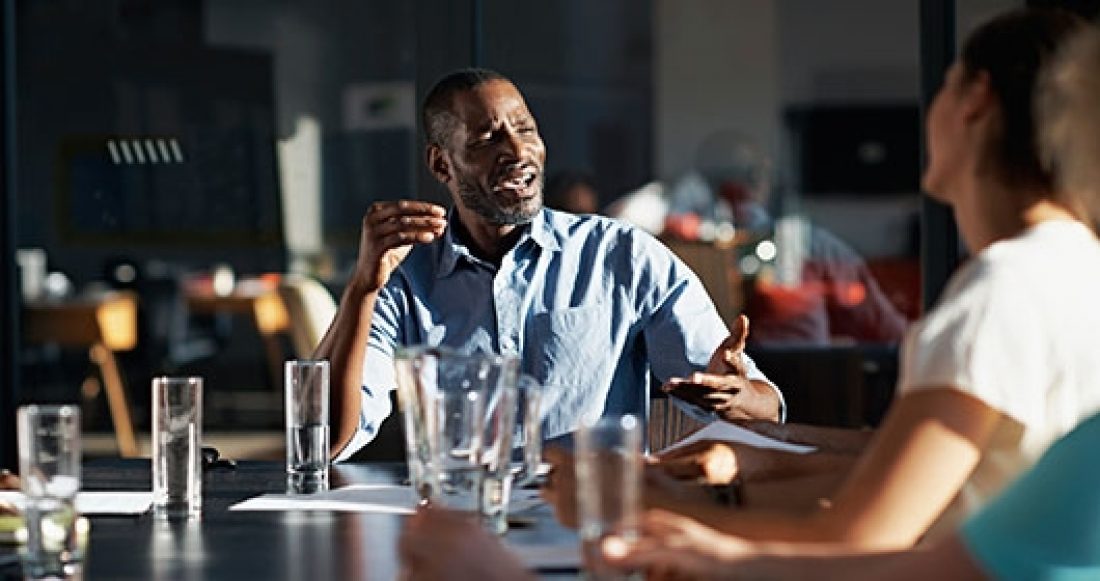 Originally published March 7, 2016, at 2:31 p.m., updated August 9, 2018
As a Foundation, we work directly with public jurisdictions to implement juvenile justice reforms that actually improve the well-being of young people in the system. We focus on limiting unnecessary or inappropriate detention through the Juvenile Detention Alternatives Initiative® (JDAI). Based on JDAI's success, we expanded our juvenile justice work to include reducing youth incarceration in the system's "deep end." Because change must occur at many levels, we partner with a network of organizations that promote reforms and advocate for better youth and family outcomes. If you would like to join the movement to improve juvenile justice, consider connecting with the following national organizations or with state and local groups:
Campaign for the Fair Sentencing of Youth
CFSY is a national coalition and clearinghouse focused on fair and age-appropriate sentences for youth, with a focus on abolishing life without parole sentences for youth.
Campaign for Youth Justice
CFYJ is a national initiative focused on ending the practice of prosecuting, sentencing and incarcerating youth under the age of 18 in the adult criminal justice system.
Center for Children's Law and Policy
CCLP is a public interest law and policy organization focused on reform of the juvenile justice system and protection of the rights of troubled and at-risk children.
Center for Public Justice
CPJ approaches reform from a faith-based perspective.
Coalition for Juvenile Justice
CJJ is a nationwide coalition dedicated to bringing about positive policy and practice change in the juvenile justice system.
Community Justice Network for Youth
CJNY builds capacity in community organizations to advocate for fairness and equity in youth-serving systems.
Justice for Families
J4F works toward giving families voice and power in juvenile justice decision making and advocates for direct investments in youth, families and communities.
Justice Policy Institute
JPI conducts research and analyses that identify effective programs and policies, and it provides training and technical assistance to people working for justice reform.
Juvenile Law Center
JLC is a nonprofit, public interest law firm that uses legal strategies and legislative advocacy for the benefit of youth in the juvenile justice system.
National Center for Victims of Crime
The National Center secures rights, resources and protections for victims of crime.
National Council on Crime and Delinquency
NCCD applies research to policy and practice in order to improve outcomes in the juvenile justice, criminal justice and child welfare systems.
National Juvenile Defender Center
NJDC builds the capacity of the juvenile defense bar and improves access to counsel and the quality of representation for children in the justice system.
National Juvenile Justice Network
NJJN supports and enhances the work of state-based groups to promote juvenile justice reforms. To find a group in your state, visit www.njjn.org/our-members.
Pretrial Justice Institute
PJI supports the use of data-driven, evidence-informed policies and practices across the juvenile and adult pretrial justice continuum to eliminate outcomes that are influenced by race, gender, social class or economic status.
Right on Crime
Right on Crime is a national campaign that takes a conservative approach to juvenile justice reform.
The Sentencing Project
The Sentencing Project promotes policy reforms in sentencing policy, unjust racial disparities and practices and alternatives to incarceration.
W. Haywood Burns Institute for Juvenile Justice Fairness and Equity
The Burns Institute works to reduce overrepresentation of youth of color in the juvenile justice system.
Youth First
Youth First is a national advocacy campaign to end the incarceration of youth by closing youth prisons and investing in community-based alternatives to incarceration and programs for youth.
Youth Transition Funders Group
YTFG is a national network of funders that support the well-being of vulnerable young people. Its Youth Justice Work Group supports fair, effective and age-appropriate treatment and interventions for youth involved in the justice system.
In a related post, we share information about juvenile justice resources, highlighting key juvenile justice publications from Casey and additional sources of information, data and analyses. We also share information about keeping abreast of current events in juvenile justice.
This post is related to: