Helping Funders Address Neighborhood Trauma and Violence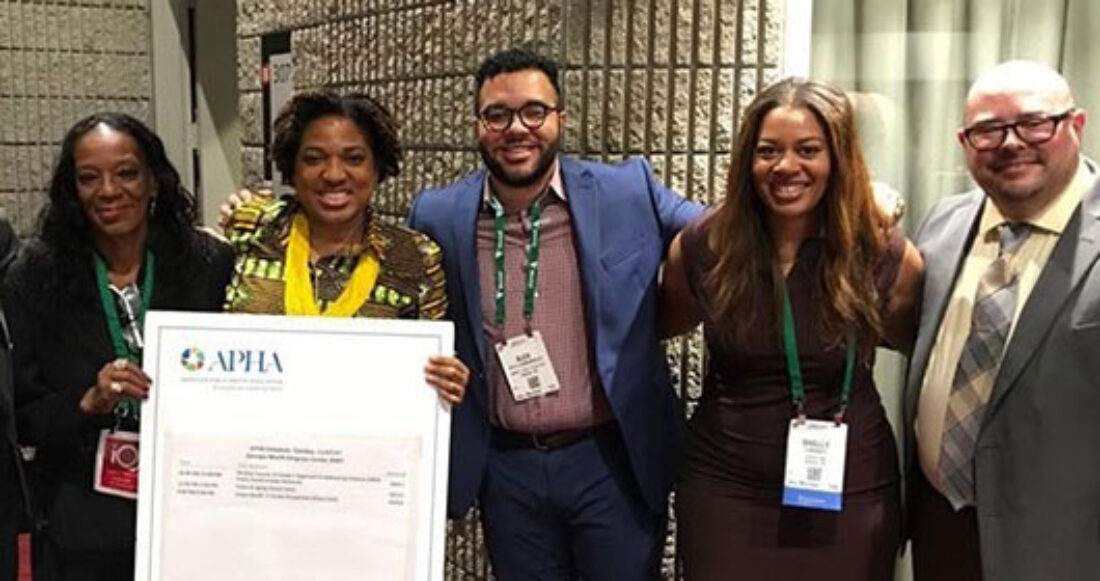 How can funders help address gun violence in communities of color?
What does it look like when residents take the lead in designing and implementing those strategies?
How can data inform smarter community-safety policies and practices?
Three experts from the Annie E. Casey Foundation explored these very questions at the American Public Health Association's annual meeting in November. Alexander Camardelle, Natallie Keiser and Amoretta Morris of the Casey Foundation's Center for Civic Sites and Community Change joined a panel of residents, nonprofit and agency leaders to tell what they have learned from supporting trauma-response and violence-intervention efforts in Atlanta.
Their advice to funders?
Solicit feedback from residents and other community stakeholders to identify missing voices and invite these partners to share their experiences.
Let residents lead. Support those who have been impacted by violence and trauma in both developing and implementing the work.
Create feedback loops that enable residents to see and respond to safety data in an ongoing manner.
Gun violence is the leading cause of death for young black males ages 15 to 24, and its effects are disproportionately felt in low-income communities and communities of color. High levels of neighborhood gun violence can reduce business growth and job creation and are linked to lower home values and financial instability, research indicates.
These are challenges that Casey is committed to addressing. In 2016, the Foundation worked with community volunteers in Atlanta's Neighborhood Planning Unit V to help equip residents with the tools necessary to effectively address violence. The process included an in-depth scan of existing community safety resources in Atlanta, several workshops on violence-intervention methods and trauma-response protocols, and a nine-month community design process to develop intervention programs tailored to the needs of NPU-V neighborhoods.
In the wake of this effort, Casey has partnered with the nonprofit Chris 180 to establish healing circles and develop a network of residents to participate in a coordinated community trauma-response plan. The Foundation has also started working with the PIVOT (Program to Interrupt Violence thru Outreach and Treatment) Atlanta Task Force to establish a coordinated hospital and street intervention program that will launch in 2018.
"As a foundation focused on transforming neighborhoods into safe, stable places where families can thrive, we cannot ignore the impact of gun violence and trauma," says Morris, director of Casey's national community strategies. "We hope that the lessons and strategies we're developing with community leaders here in Atlanta can be a blueprint for other public and private partners throughout the nation who want to take on similar work."
This post is related to: