In Charlotte, Improving Economic Mobility Through Technology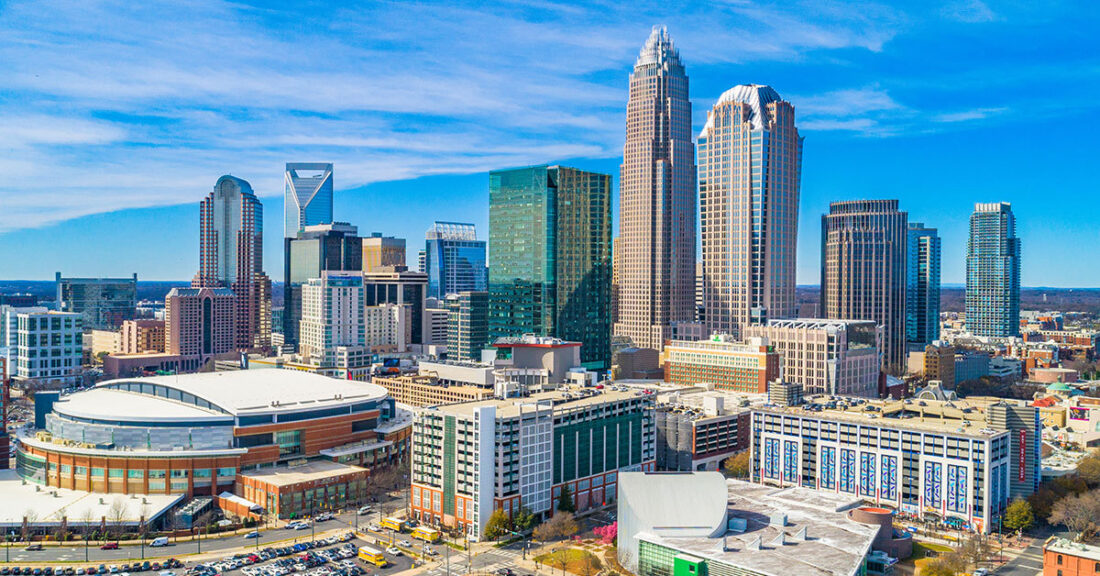 When Keith Clithero launched his Gig Connected web platform in 2018, he had an ambitious goal in mind: improve economic mobility in Charlotte, North Carolina.
That's no small feat in a city where children born in the bottom income quintile have the lowest chances in America of rising to the top quintile as an adult.
"Charlotte is a phenomenal city, but it's nearly impossible for folks here to break the cycle of poverty," says Clithero. "And while there's no easy fix, my hope is that Gig Connected can begin to shift that tide by helping low-income job seekers plug into the region's booming construction industry."
Gig Connected matches business owners with workers by considering the special skills involved and the project type. It also provides a two-way rating system to verify applicant resumes and ensure that workers are kept safe, paid fairly and treated with respect. Unlike other online platforms, Gig Connected can send job alerts by texting or calling, which benefits individuals who may not have regular access to a computer or smartphone.
"Technology isn't being harnessed nearly enough in the construction industry," says Clithero. "We simply must figure out how to bridge that digital divide if we want to help employers find the talent they need and help workers move up the economic ladder."
More than 80 employers and 700 workers have signed up on the Gig Connected platform in the two years since its launch. Clithero credits this success to the support he's received from government and nonprofit partners.
Holly Eskridge, assistant economic development director with the City of Charlotte, is among them. Since Clithero first pitched the concept to her team in 2017, she's been working with him to secure seed funding, market the platform and recruit more workers and firms to sign up.
In addition to her governmental work, Eskridge represents Charlotte in the Annie E. Casey Foundation's Southern Cities for Economic Inclusion initiative. She and the other 34 cohort members — who hail from Asheville and Charlotte, North Carolina; Atlanta; Memphis and Nashville, Tennessee; New Orleans; and Richmond, Virginia — met throughout 2019 to share best practices for expanding job opportunities, increasing wealth and boosting wages for people of color.
"Engaging in true, authentic equity and economic inclusion work in a way that shifts the culture of a city and holds its employees, policies and programs accountable is very complex," says Eskridge. "Having a group of peer cities accessible to share experiences with, run ideas by and learn from, has significantly strengthened the impact the City of Charlotte team is having in this work."
Clithero and Eskridge say they will continue working together in the months ahead to expand Gig Connected. Ultimately, they hope it will pave the way for a more equitable distribution of job and career opportunities for those who have traditionally been left behind.
This post is related to: