In Detroit and Baltimore, Protecting Residents and the Environment While Boosting Jobs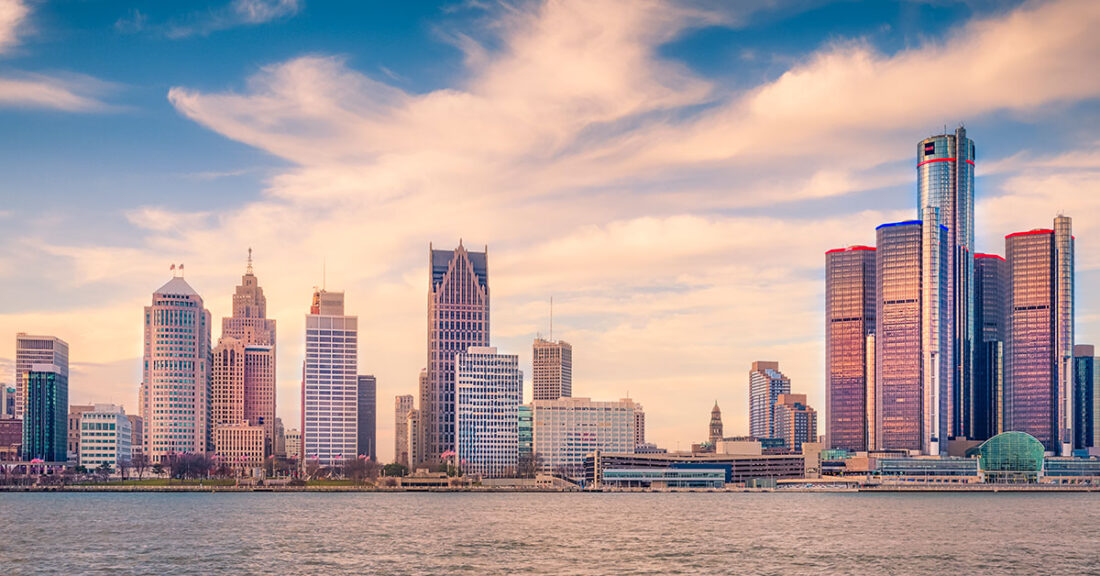 In 2015, Detroit was home to approximately 30,000 vacant buildings — a blighted scene that public officials and community leaders turned to Baltimore to address.
Their model? The 88-acre East Baltimore Revitalization Initiative. Launched in the early 2000s, the initiative has emerged as a leading example in how to protect both residents and the environment during large-scale demolition projects.
Detroit's resulting plan, outlined in a new brief from the Annie E. Casey Foundation, focuses on three key areas.
A process called wet-wet demolition, which reduces the spread of dust and pollutants by keeping building materials wet during demolition. In Detroit, guidelines define adequate wetting and prohibit demolition when wind speeds exceed 20 miles per hour.
A comprehensive, multilingual outreach program to educate residents about the demolition process. The program also shared steps that residents can take — such as bringing toys and furniture indoors and closing windows during a scheduled demolition — to help protect themselves from pollutants.
Enforcement activities, including field inspectors who monitor the work of contractors and a dedicated hotline that allows residents to report violations of the demolition guidelines.
The gold standard for responsible demolition is deconstruction — the piece-by-piece dismantling of a building and removal of materials that can be salvaged or recycled. In Baltimore, deconstruction has been a success not only for environmental health but also for workforce development.
"We've approached the process of demolition in a holistic way — not only working to strengthen standards for health and safety, but also creating jobs," says Michael Braverman, commissioner for the Baltimore City Department of Housing and Community Development.
A deconstruction project typically creates six to eight times as many jobs as a traditional demolition project, according to Jeff Carroll, director of Details. A Foundation-supported social enterprise of the nonprofit Humanim, Details provides competitively priced deconstruction services to the city of Baltimore as well as family-supporting jobs for residents who face barriers to employment.
This job-generating capacity is important for cities with historically high unemployment rates — like Baltimore and Detroit — and a welcome benefit for any city with demolition needs. "Putting responsible demolition policies and practices into place is an essential step for the well-being of people and the places we live," says Scot Spencer, associate director of advocacy and influence at the Casey Foundation. "We know that there will be different applications based on the unique context, but we encourage communities to share their models for the benefit of everyone."
This post is related to: