Leadership Approach Contributes to Juvenile Justice Gains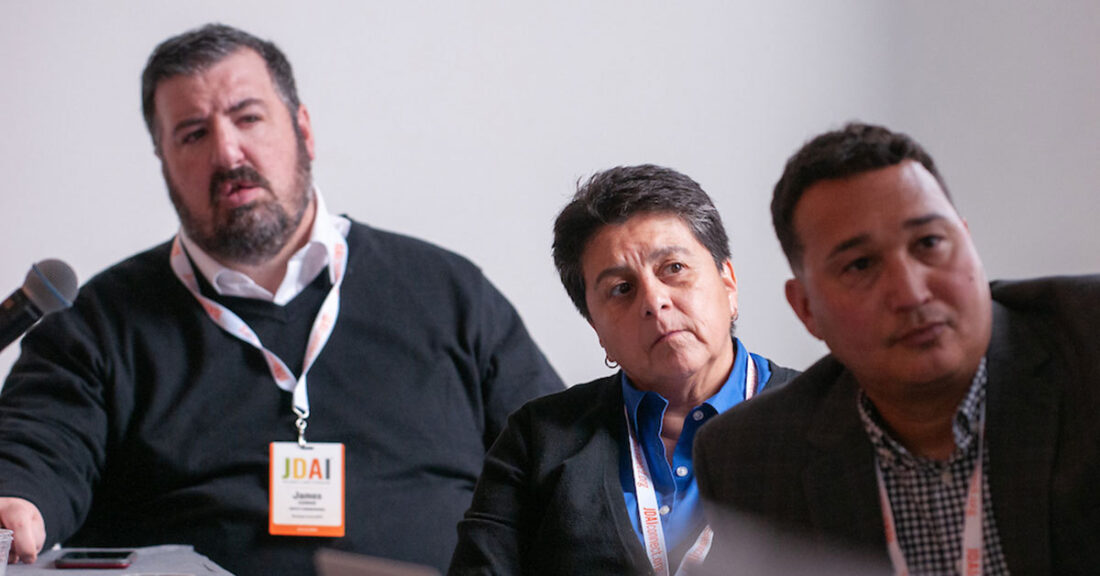 Could gains for young people involved in the juvenile justice system in one New York county be replicated throughout the region?
Since 2014, Onondaga County — home to Syracuse — has been practicing Results Count®, a leadership approach developed by the Annie E. Casey Foundation to improve outcomes for children, families and communities. According to local justice leaders, an unwavering focus on results — which includes having the right stakeholders at the table, with a shared sense of what it takes to achieve specific, measurable change on behalf of young people — contributed to the gains.
"Our starting point was to do what works best to get kids back on track so that they are better off, so that they have an opportunity to learn from their mistakes and be held accountable," says Jim Czarniak, now deputy commissioner of child welfare for the Onondaga County Department of Children and Family Services. "Most importantly, we want kids to thrive in their homes, schools and communities and successfully transition to adulthood."
Czarniak became proficient with Results Count skills and tools in 2014 as part of the Foundation's JDAI® Applied Leadership Network for juvenile justice practitioners. At the time, Czarniak was Onondaga County's juvenile services director and led Results Count implementation.
The county set targets related to juvenile detention, incarceration, probation intake and probation supervision. Some of the results the county achieved in 2015, its first year of Results Count implementation, were:
reducing by 40% the number of young people adjudicated delinquent who were sent to out-of-home placement rather than supported in their own communities (compared to a target of 50%);
diverting 35% more cases from the formal justice system, exceeding a target of 30%; and
increasing the percentage of young people on probation who earned early discharge through their positive behavior from two to 18, against a target of 25.
The early gains of 2015 have been sustained over time.
"I've always had the passion to support young people in achieving their potential," Czarniak says. "Results Count gave me the confidence and tools to go beyond my individual role to a more substantive one as the steward of a group of wonderful people as passionate as I am."
Onondaga County's justice team has adopted a number of elements from the Results Count framework:
Facilitate productive meetings. Rather than spend meetings complaining about the current system, Results Count equips leaders like Czarniak to facilitate meetings more efficiently — and with a keen focus on problem-solving. For example, when the juvenile justice team — a collaborative of juvenile justice stakeholders including court personnel, attorneys, probation staff, community members and reform advocates — met to discuss ways to reduce the number of out-of-home placements, they engaged all parties in the conversation and asked difficult questions about risks and rewards. Failure to reach a resolution was never an option, says Czarniak. By facilitating discussion and buy-in among stakeholders, leaders take an important first step toward achieving results.

Speak to collaborators in terms they understand. Whether it's finance, data or case studies, talking to stakeholders in terms they understand is a core practice of Results Count. Understanding each collaborator's unique pressures and strategizing about how to bring them into alignment with the initiative helps engagement — giving voice to all participants.

Drive collective accountability for the collaborative's results. As the collaborative's leader, Czarniak consistently engaged members and pushed them to take accountability for specific actions. By holding everyone responsible for their contribution to the results, he shared the work among the group members — and didn't leave every meeting with a longer to-do list than everyone else.

Leverage data analysis. Having the objective tools to measure results is one of the most powerful and sustainable aspects of the Results Count framework.
"One of the main aspirations of Casey's work is to give leaders the knowledge and resources they need to spread results-based approaches into larger collectives across all kinds of systems and in any region," says Barbara Squires, director of leadership development at the Foundation. "The Results Count framework can be applied to any realm beyond juvenile justice, including mental health initiatives, school systems — it's extremely adaptable."
Nine counties in the central region of New York State are on board to adopt the Results Count approach in their juvenile justice work, with financial support from the state Department of Criminal Justice Services. Czarniak and Brian Cain of the Tioga County Probation Department are cochairing the effort, with a number of organizations interested in providing training and technical assistance, including the Foundation. The counties have begun using established results-based leadership and facilitation skills and tools to home in on powerful strategies that ensure that youth in the justice system are better off. They will be tracking traditional measures related to reducing system involvement, but they have also added data points that indicate longer-term youth well-being, such as the number of children enrolled in school or employed a year after their discharge from the juvenile justice system.
"It's about distilling what works best for kids," Czarniak says.
This post is related to: