Leadership Program Supports the Philanthropic Sector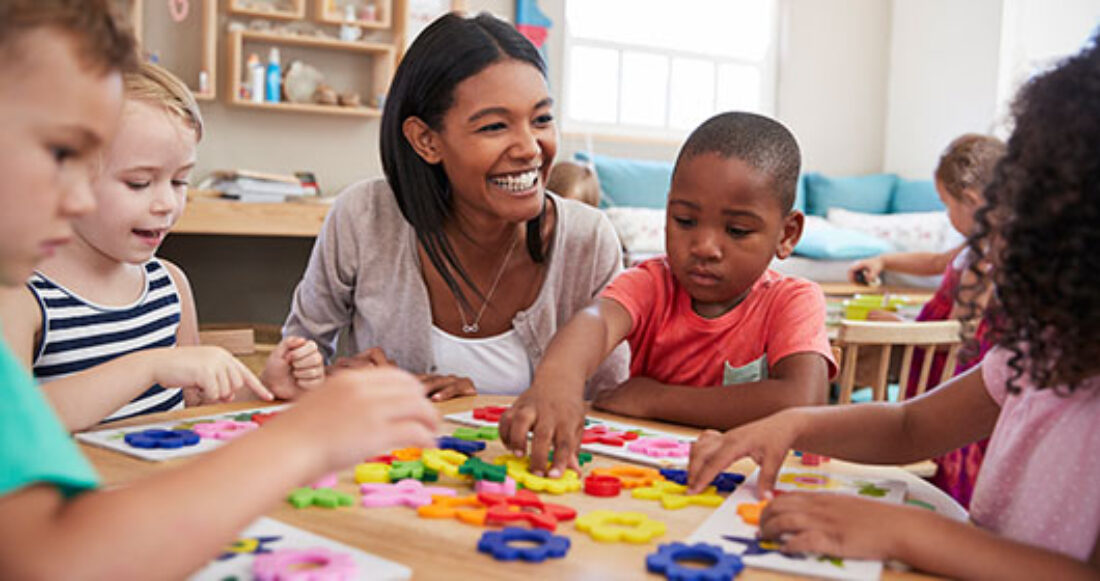 The Casey Foundation's Results Count™ usually bring together leaders in government and nonprofit organizations to move deliberately toward greater impact and better results. Now the Foundation is offering the opportunity to a small group of funders who are building their capacity to use the Results Count methods themselves.
Learn more about Results Count
Casey's Results Count approach blends five competencies, two foundational skills and two foundational frameworks — the "5-2-2" for short. Each Results Count program is designed in partnership with participants to reflect their identified results, available resources and specific needs. Donna Stark, a senior leadership fellow with the Foundation, says that creating a curriculum specifically for funders grew, in part, from within the philanthropic community itself, with funders such as the Skillman Foundation and the Gorman Foundation asking for assistance in building their foundation's capacity to use the Results Count methods.
"Many foundations can speak clearly about how much they invest, but don't measure the difference they are making, that is, how the people they are trying to serve are measurably better off," said Stark.
The first cohort of the funder program, called Investing for Results, recently completed its work, and a second cohort is underway now.
Shalini Iyer, the director of programs at Metta Fund in San Francisco, and Francine Rodd, the executive director of First 5 Monterey in Monterey County, California, participated in the first cohort. Both leaders are part of collective impact initiatives in their respective communities.
For Iyer, who is part of a team of funders addressing the health and safety of residents of the Tenderloin district in San Francisco, a significant takeaway was learning how to facilitate better group conversations and bring dissenting views into the room. She says she benefited by seeing how other collective impact efforts succeed and struggle in similar ways with essentials such as collecting disaggregated data and establishing processes for evaluation. "Part of collective impact is to disrupt the status quo," Iyer said. "Results Count does the same because it forces us to think differently."
As Iyer takes on a new portfolio of work with Metta Fund — improving the quality of life for San Francisco's seniors — the Results Count approach is giving her tools, discipline and confidence to invite community participation in deriving solutions, build strategies and set performance measurements.
Rodd and her team are focused on making sure all children in Monterey County are fully prepared for school. "Every child in the county should have the opportunities that the children in the affluent community of Carmel do," she said.
"[Results Count] gave us a framework, language and context to be able to lead our good work to its maximum and revolutionize how we use everyone's resources and time," Rodd said, whose First 5 Monterey organization is part of the backbone of the collective impact early childhood development initiative Bright Beginnings. "We'll know we are making the difference we want to make when multiple organizations and institutions in the county have aligned their strategies and objectives and we see the county indicators improve."
After it assesses these first two programs, the Casey Foundation will announce its plans for continuing leadership development work with the philanthropic sector in 2018. "The ultimate mark of success will be that funders' target populations are measurably better off," says Stark.
This post is related to: