Results Count: A Leadership Development Approach for Large-Scale Social Change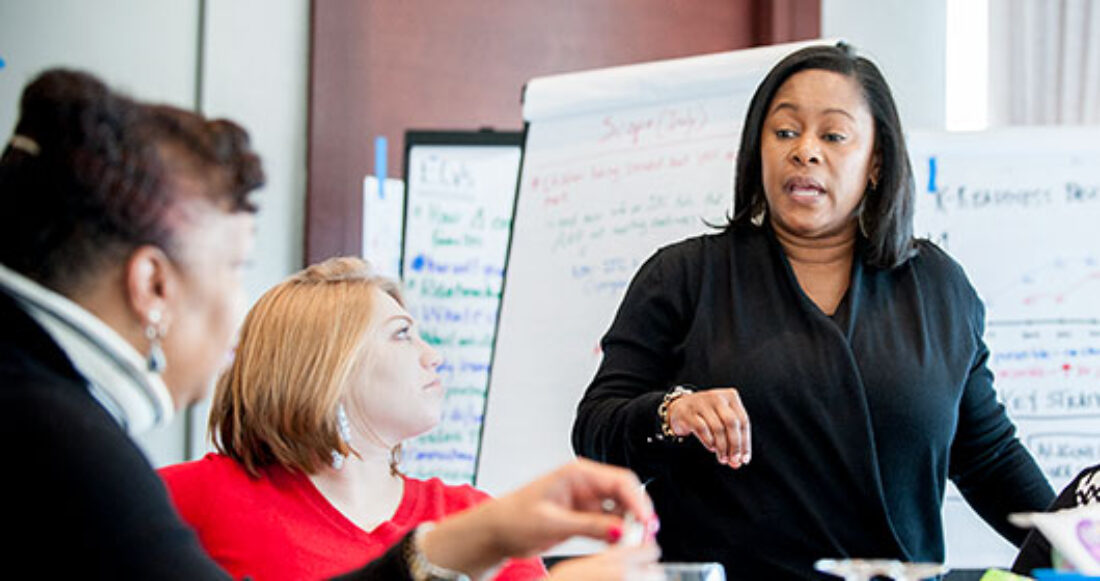 The Annie E. Casey Foundation has a new name for its unique approach and tools for leadership development: Results Count™.
More than 20 years ago, the Casey Foundation recognized that without strong leadership, investments in programs and system reform initiatives were insufficient to accelerate measurable and lasting improvements in child and family well-being.
Since launching its signature leadership program ― Children and Family Fellowship® ― in 1993, Casey has created a comprehensive portfolio of tools and programs that provides leaders with customized skills to accelerate important results related to child and family well-being.
Casey's Results Count approach blends five competencies, two foundational skills and two foundational frameworks ― the "5-2-2" for short. Each Results Count program is designed in partnership with participants to reflect identified results, available resources and specific needs.
The five core competencies that Results Count programs equip leaders with are:
Be results based and data driven, honing their ability to take aligned actions to advance a population-level results agenda;
Act on disparities to address equitable opportunities, recognizing that race, class and culture affect outcomes and opportunities for vulnerable children;
Use themselves as an instrument of change, believing that individual leaders are capable of exerting influence across systems and sectors to move multiple stakeholder groups and serve as catalysts for positive change;
Hone adaptive leadership skills, understanding that deep system reform and complex community change happens only when leaders can employ skills to impact key stakeholders' values, beliefs and habits; and
Collaborate with others, understanding that the capacity to build group consensus enables leaders to align their actions and administer resources strategically in service of advancing results.
The two foundational frameworks that these core competencies operate within are:
The Theory of Aligned Contributions contends that measurable population level change is more likely to occur when leaders are working together to align actions that contribute to a clearly identified result; and
The Person-Role-System framework holds that leadership is influenced by a person's individual preferences and style and personal and professional experiences, as well as the role he or she plays in formal and informal systems.
The two foundational skills of Results Count are:
Results-Based Accountability™, an approach used to differentiate between population and program level results, to use data to develop impactful strategies, and to establish ways of tracking whether the work is contributing to the achievement of results; and
Results Based Facilitation, which helps leaders design, lead and contribute in meetings that effectively move groups from talk to action and hold participants accountable for advancing the work.
In places from Seattle to Atlanta, Results Count is helping leaders move together from vision to action to results, whether they are working to end hunger, improve children's health or reduce reliance on out-of-home placements for youth in trouble with the law.
This post is related to: