May Ng and John Kim Named Vice Presidents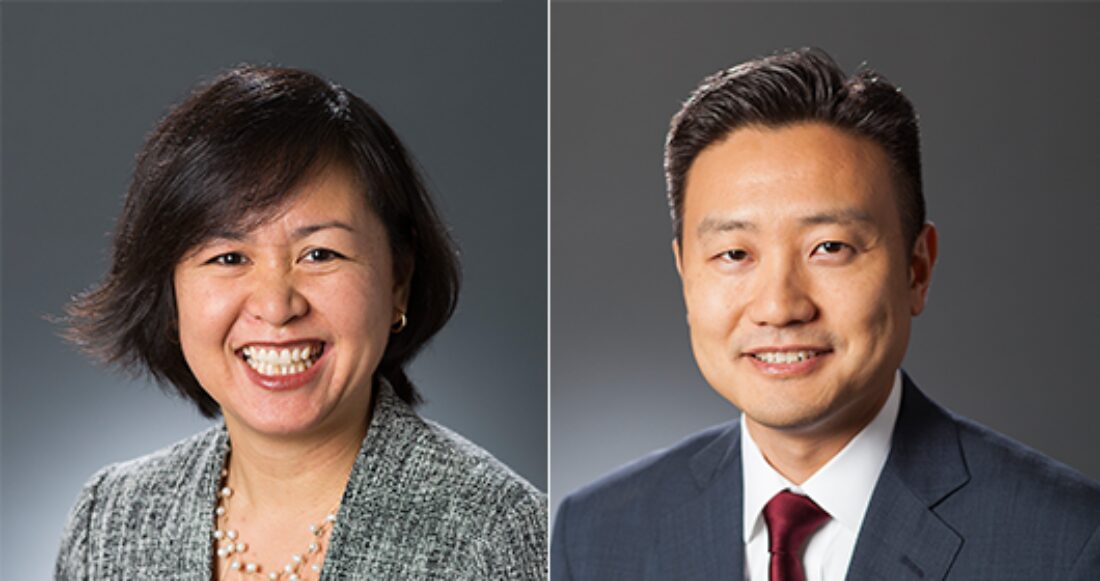 The Annie E. Casey Foundation is pleased to announce the promotion of May Ng to vice president and chief investment officer and the promotion of John Kim to vice president – which is in addition to his current position as chief of staff.
Both appointments take effect Oct. 12.
Ng joined the Casey Foundation in 2013 as director of Public Market Investments to manage Casey's investments in publicly traded equities, fixed income and cash. She has been responsible for all aspects of portfolio construction and management, including developing strategy and identifying emerging investment opportunities, performing due diligence on investment managers, evaluating portfolio performance and making recommendations on rebalancing.
Before joining Casey, she was a senior investment officer at George Washington University and has held positions at the United Way of America, Freddie Mac and the Monitor Company. Ng has a master's degree in economics and public policy from Princeton University and a bachelor's degree in political science from Williams College.
"I am delighted to have the opportunity to promote May, a consummate professional who has the skills, experience and leadership qualities required to expertly guide a portfolio that helps us achieve our mission of creating brighter futures for children," Casey President and CEO Patrick McCarthy said.
Kim is being promoted to vice president as a reflection of his new responsibilities that now include oversight of the Foundation's Human Resources unit and will include administration of Organizational Development at the beginning of the year.
Kim rejoined the Foundation in 2012, after serving as director of Strategic Initiatives and acting chief strategy officer at the Corporation for National and Community Service for two years. He initially joined Casey as a program associate in 2002 and was promoted to director of Grants Management three years later.
"John has demonstrated his ability to assume increasing and complex challenges, and he has found solutions that help advance the Casey Foundation's agenda to improve the lives of kids in America," McCarthy said. "We are fortunate to have a wealth of talented professionals who are ready to step up to the plate when called and deliver results."