More Children on Path to Success at Dunbar Learning Complex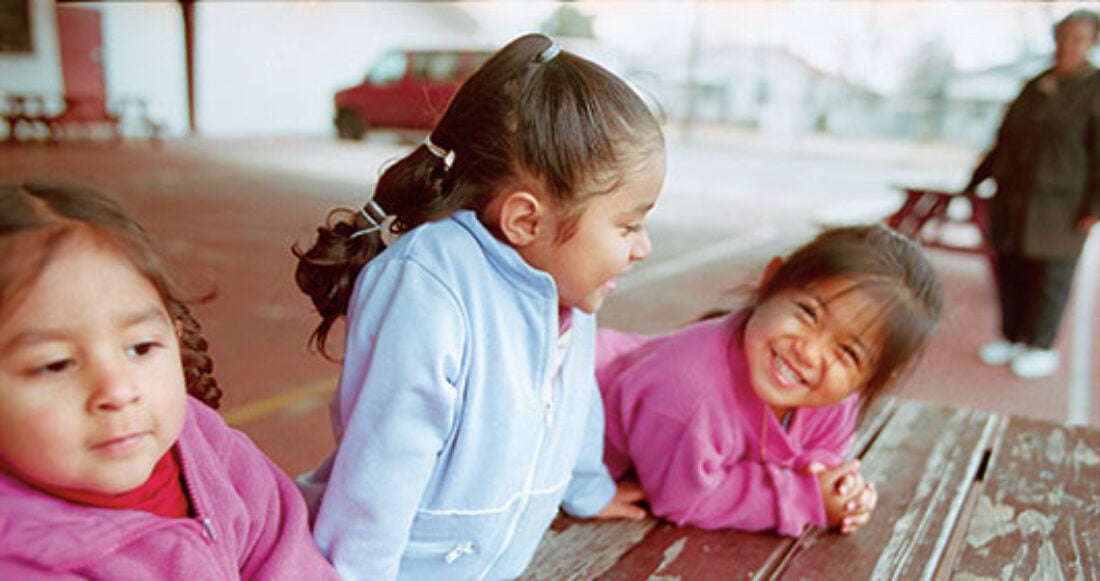 Children at the Dunbar Learning Complex have shown significant gains in reading proficiency and early childhood development, and more are starting school prepared to learn, according to a new report from the Annie E. Casey Foundation.
The report, Climbing the Ladder of Reading Proficiency: The First Two Years of Atlanta's Dunbar Learning Complex, describes the strides the Foundation and community partners have made in one of the city's most vulnerable communities. Home to the Early Learning and Literacy Resource Center (ELLRC) and Dunbar Elementary School, the two-year-old complex serves children in southwest Atlanta from age 6 weeks through fifth grade. Georgia nonprofit Sheltering Arms runs the early learning center.
"The learning complex represents the joint commitment of the Casey Foundation, Atlanta Public Schools and Sheltering Arms to support children and families who are living in poverty," said Gail Hayes, director of the Foundation's Atlanta Civic Site, which has been working to improve conditions in a several southwest Atlanta neighborhoods for a decade. "We're thrilled it's already making a difference and setting kids on a path to academic and lifelong success — and this is only the beginning."
Some of the achievements highlighted in Climbing the Ladder:
Ready to learn: 55% of kindergartners entering Dunbar last fall were reading at or above grade level, up from only 6% in 2010. The after-school program, which supports struggling students saw a 20% increase in reading proficiency among enrolled first-graders, while the ELLRC witnessed a 38% jump among its children meeting or exceeding literacy expectations.

A healthy start: About 97% of children enrolled in the ELLRC's health program are up-to-date on their immunizations, exceeding the latest-available state average by 20%; 99% have a primary care doctor — a major step forward in a community where more than 50% of children are uninsured.

National recognition: The ELLRC has been selected to become Georgia's first Educare center, joining an elite network of high-performing early learning centers that serve academically at-risk kids.
"I have never seen parents as grateful as those who came into this building two years ago, hopeful that at last their community could offer a better future for their children," said Elaine Draeger, president and CEO of Sheltering Arms. "I'm so proud of these results for the sake of those parents who put their faith in us and who have worked so hard beside us."
Climbing the Ladder also details how The Center for Working Families, Inc., located nearby, helps connect Dunbar parents to vital resources — such as the Earned Income Tax Credit and the Supplemental Nutrition Assistance Program — and develop the skills necessary to foster family-supporting careers. Eighty% of ELLRC students have a parent enrolled at the center, and nearly 70 of the adults served have experienced a 33% increase in employment, according to the report.
The complex is the only one of its kind in Atlanta and part of the Casey Foundation's broader effort to transform several city communities by providing high-quality education to children from low-income families while also helping their parents find employment and achieve financial stability. It opened January 2010.
This post is related to: