Nate Balis Named Director of the Juvenile Justice Strategy Group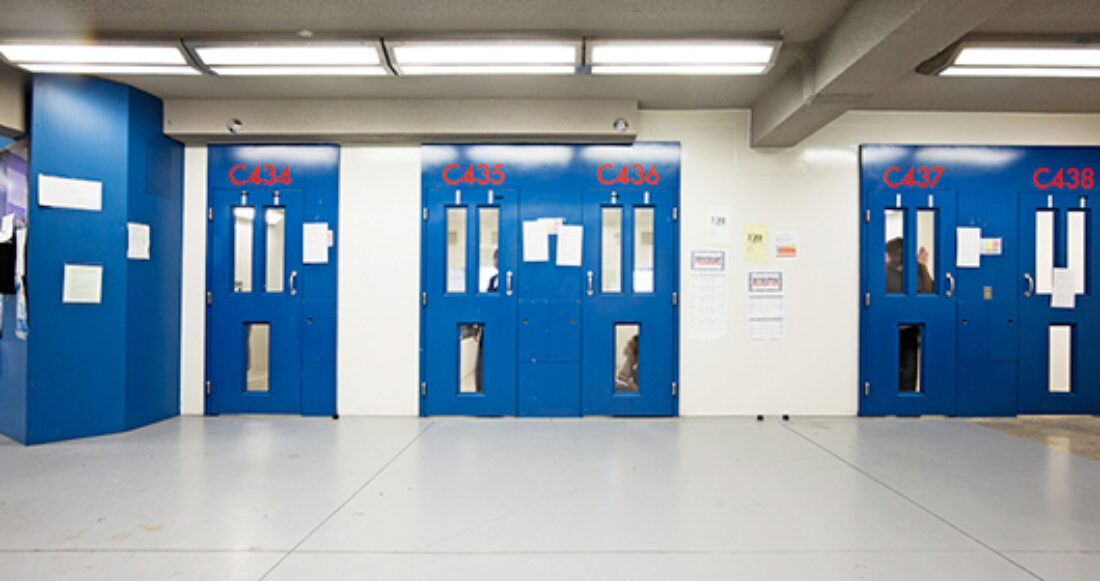 Nate Balis has been named the director of the Annie E. Casey Foundation's Juvenile Justice Strategy Group (JJSG) effective July 1, succeeding Bart Lubow, who announced his retirement earlier this year. Balis brings to this role more than 15 years of experience in juvenile justice, social policy, research, evaluation and system reform. Since 2007, Balis has been a senior associate at the Foundation focusing on juvenile justice reform.
Most recently, Balis has led the JJSG's efforts to expand the work of local Juvenile Detention Alternatives Initiative (JDAI) sites to the dispositional end of the system. While working to develop a scalable approach, he is helping local jurisdictions safely reduce incarceration and other out-of-home placements while introducing innovations to help local stakeholders improve their juvenile justice systems.
Balis previously led consulting engagements in Alabama and New York City aimed at safely reducing incarceration and expanding community-based alternatives. He managed technical assistance to sites, data analysis and training; built relationships with system leaders and community stakeholders; led and supervised teams of staff and consultants; and developed new tools to support the Foundation's work. Through his leadership, the Foundation helped New York City leaders introduce practice and policy reforms to improve decision making, case planning and management as the city worked to implement the landmark "Close to Home" legislation. The number of youth in residential placement in New York has declined by more than a third since the Foundation began working with city leaders in 2010. Commitments to state confinement in Alabama have declined by more than 50 percent since Casey began working with the state in 2007.
"For over 20 years, the Foundation has been committed to advancing a national movement to safely reduce youth confinement," said Patrick McCarthy, president and CEO of the Annie E. Casey Foundation. "Nate is a leader with the vision, energy and skills to work with Foundation staff, advocates and decision makers to accelerate positive reforms in the juvenile justice system. His strengths in site management, data analysis, initiative design and commitment to race equity will be tremendous assets in leading the Foundation's juvenile justice work in the years ahead."
Prior to joining the Foundation, Balis worked at the District of Columbia Department of Youth Rehabilitation Services, where he helped manage the District's participation in JDAI, instituted a system to track performance measures and provided recommendations to help implement juvenile justice reforms. As a former District of Columbia Government Capital City Fellow, he developed recommendations to help child welfare, juvenile justice and public school systems prevent child fatalities. Balis began his career as a research associate developing and analyzing surveys on social policy for nonprofits, corporations and the public sector. He has a longstanding interest in and focus on helping systems make equitable decisions to reduce disproportionate confinement of young people of color.
Balis said his most important goal is to help systems see children in their custody as distinctly different from adults, to make better decisions about young people in trouble and to include families and communities as vital parts of the solution. "We know children reach their full potential and have the best chance at success if they grow up in families, not institutions," he said. "With juvenile crime at a 40-year low and the emergence of research that gives us new insight into the role of adolescent development in delinquency, we are at an opportune moment for juvenile justice systems across the nation to invest in what leads to the best outcomes for youth and community safety."