New Research Explores Intersection of Community Safety and Health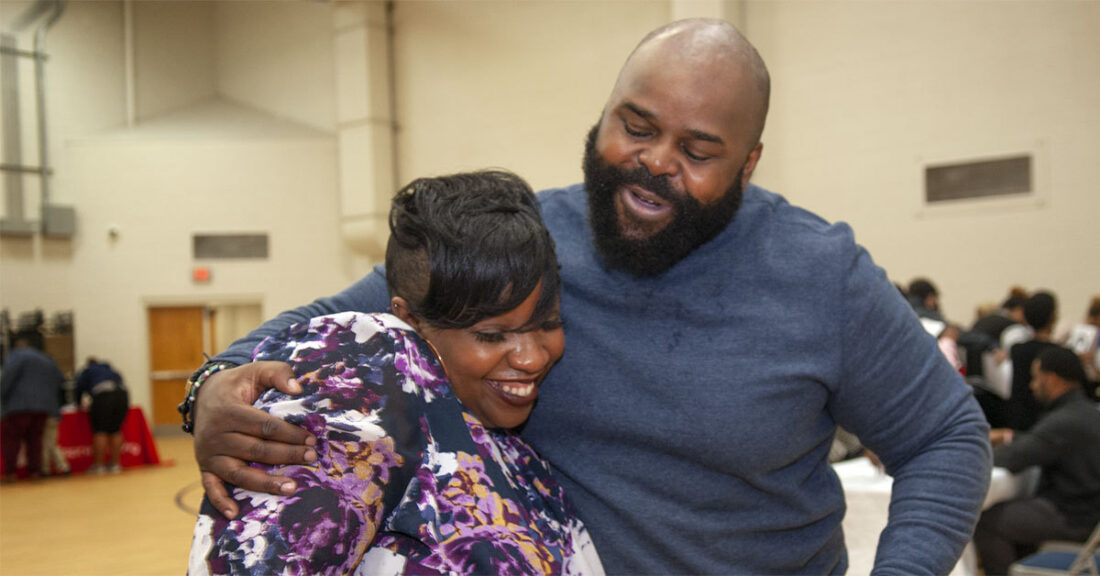 A spe­cial edi­tion of Health Affairs — the nation's lead­ing health-pol­i­cy jour­nal — shines a light on issues at the inter­sec­tion of com­mu­ni­ty safe­ty and health, with arti­cles that under­score the need for com­mu­ni­ty-based strate­gies that curb vio­lent crime.
"It's time for the nation to begin view­ing vio­lence for what it is: a health cri­sis that must be solved through com­pre­hen­sive com­mu­ni­ty and envi­ron­men­tal inven­tions," says Amoret­ta Mor­ris, direc­tor of nation­al com­mu­ni­ty strate­gies with the Annie E. Casey Foun­da­tion, which helped to fund the edition.
The col­lec­tion of arti­cles, enti­tled Vio­lence & Health, spans a vari­ety of top­ics, such as:
Vio­lence and Hypervigilance
Indi­vid­u­als who had expe­ri­enced vio­lent crimes, wit­nessed vio­lence or knew vic­tims of vio­lence tend­ed to express high lev­els of hyper­vig­i­lance, accord­ing to in-per­son sur­veys of 504 Chica­go res­i­dents.
Hyper­vig­i­lance — a height­ened sense of aware­ness and watch­ful­ness — is asso­ci­at­ed with var­i­ous cog­ni­tive and behav­ioral issues, includ­ing dif­fi­cul­ties with emo­tion­al reg­u­la­tion and memory.
Vic­tims of police vio­lence were near­ly twice as like­ly to report traits asso­ci­at­ed with hyper­vig­i­lance than were vic­tims of peer vio­lence. This was espe­cial­ly true for res­i­dents who expe­ri­enced police stops that they viewed as threat­en­ing or traumatic.
Reforms to polic­ing should be empha­sized along with efforts to stem vio­lence between res­i­dents, accord­ing to the study. The data also high­light the need for and impor­tance of expand­ing trau­ma-informed prac­tices by law-enforce­ment agen­cies and health-care institutions.
Vio­lence and Social Isolation
Indi­vid­u­als exposed to vio­lence report­ed few­er inter­ac­tions with acquain­tances, greater feel­ings of lone­li­ness and low­er lev­els of sup­port from friends com­pared to those who had not expe­ri­enced vio­lence, accord­ing to an analy­sis of the same sur­vey data involv­ing Chica­go residents.
Pol­i­cy lead­ers con­cerned about social iso­la­tion should con­sid­er tar­get­ing inter­ven­tions at those exposed to vio­lence, who are at high­er risk, the study's authors suggest.
Vio­lence and Blight
An analy­sis of efforts to remove or upgrade vacant prop­er­ties and vacant land in four cities — Flint, Michi­gan; New Orleans; Philadel­phia; and Youngstown, Ohio — revealed that vio­lent crimes in these areas also dropped.
Accord­ing­ly, place-based improve­ments unre­lat­ed to crime pre­ven­tion may indi­rect­ly curb vio­lent crimes, includ­ing assaults, bur­glar­ies and robberies.
Vio­lence and Youth Well-Being
In Kansas City, Mis­souri, police and school offi­cials gar­nered low con­fi­dence and trust among African Amer­i­can youth par­tic­i­pat­ing in focus groups. These offi­cials often engaged in dis­crim­i­na­tion and pro­fil­ing, the youth report­ed, and their respec­tive agen­cies failed to ade­quate­ly respond to violence.
Par­tic­i­pants also rec­om­mend­ed sev­er­al ways to pro­mote youth well-being, including:
expand­ing access to men­tal health care for young people;
enhanc­ing how schools respond to bul­ly­ing and violence;
cre­at­ing mech­a­nisms to hold law enforce­ment account­able for improp­er actions; and
reduc­ing racist atti­tudes in pub­lic and pri­vate institutions.
In addi­tion to sup­port­ing the col­lec­tion, the Casey Foun­da­tion has fund­ed efforts to study and imple­ment mit­i­ga­tion strate­gies that engage com­mu­ni­ties and treat vio­lence as a pub­lic-health con­cern — not just a crim­i­nal jus­tice and law enforce­ment issue.
"We hope that this edi­tion of Health Affairs pro­vides use­ful data for prac­ti­tion­ers, com­mu­ni­ty lead­ers and gov­ern­ment offi­cials," says Mor­ris, ​"and that it helps to advance dis­cus­sions on the pro­found role that vio­lence plays in hin­der­ing the devel­op­ment of healthy communities."
Learn about a pro­posed effort to reduce gun vio­lence in Atlanta
This post is related to: