Partnering With Expectant and Parenting Youth to Strengthen Communities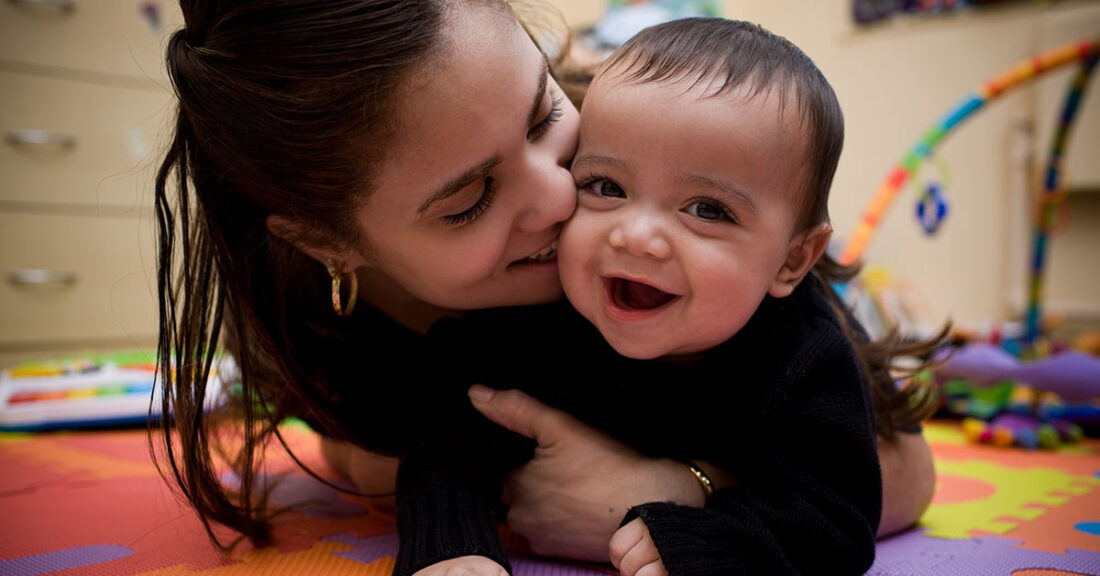 Research reveals numerous benefits of youth-adult partnerships. Through authentic youth engagement, young people can use their unique experiences — and expertise — to shape better futures for those transitioning from foster care to adulthood. Toward that end, it is important to include a range of perspectives, including those of expectant and parenting youth, who may have scheduling and day care needs, among others, that must be considered so they have the best opportunities to participate.
"We must be intentional in how we engage with young parents, especially those in the foster care system," says Tammi Fleming, senior associate with the Annie E. Casey Foundation's Jim Casey Youth Opportunities Initiative®. "Expectant and parenting youth have important experiences to bring to the table, and by accommodating their unique needs, we can ensure higher levels of youth-adult partnership participation."
Remembering that there is no one-size-fits-all approach to authentic youth engagement can create opportunities for more targeted, strategic youth-adult partnerships. A few ways to effectively engage young parents include:
Offering various ways and opportunities to participate — Be flexible. Many young parents want to advocate for themselves and others but are often managing busy schedules that include school, work and relationships on top of their roles as parents. Find ways they can be a part of the conversation. Consider scheduling conversations after regular business hours, such as Saturday mornings or during child(ren)'s nap time.
Providing training to equip young parents to contribute in a meaningful way — Expectant and parenting youth bring valuable insights, but sharing those experiences can be overwhelming. Training can help prepare them to effectively share their stories in a community, professional or academic setting. Plan time for them to brainstorm, ask questions, prepare and then debrief to enable them to build on their experiences and gain increasing confidence.
Clarifying the roles and contributions of young parents — Clearly define the young parent's role in a particular engagement opportunity to avoid confusion about why they have been invited to participate. A clear understanding can help the young person better prepare and manage expectations.
Budgeting for the cost of engaging young parents — Recruiting, preparing and supporting young parents should be intentional and thoughtful. Factor in the cost for creating a valuable experience, such as providing on-site child care support so they can participate without distraction or concerns about the well-being of their children.
Engaging young people can yield improved self-esteem, leadership, advocacy and professional development skills that can result in greater involvement in their communities.
This post is related to: