Preserving the Past in New Orleans Is Key to Creating a Brighter Economic Future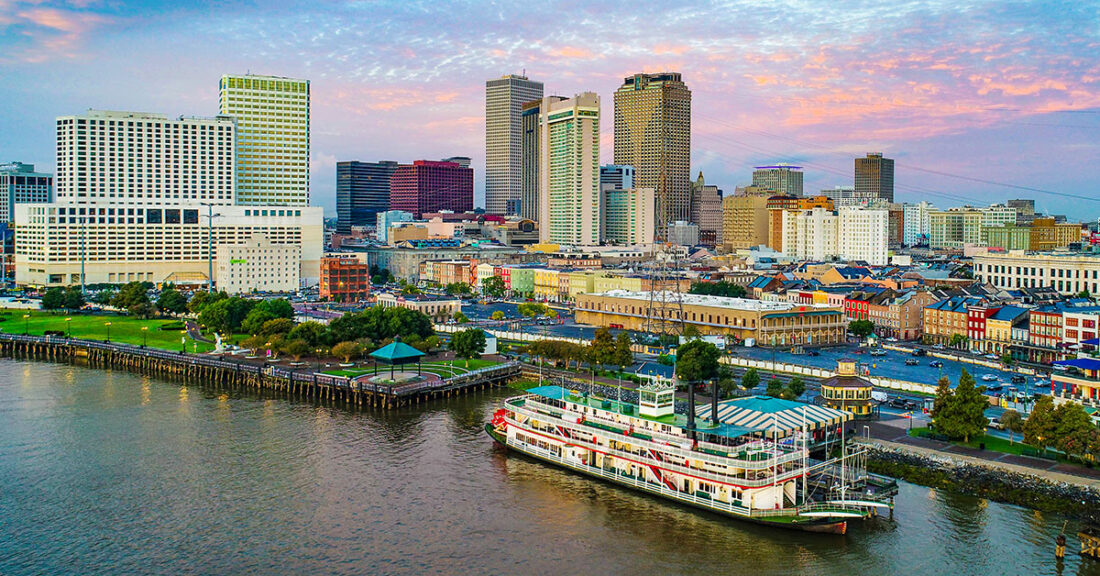 When the New Orleans Business Alliance (NOLABA) launched its comprehensive economic development plan, the public-private collaborative had a clear goal in mind: preserve the city's rich history and, in doing so, ensure all residents have the opportunities and support needed to achieve financial stability and thrive.
That's a tall order in a city that's seen incomes decline, housing costs rise and the racial wealth gap widen. African Americans, who constitute 60% of New Orleans's population, are three times more likely than their white counterparts to live in poverty.
"Despite the immense progress New Orleans has made since Katrina, too many residents, particularly people of color and women, have not been full participants in our city's economic upward trajectory," says Quentin L. Messer Jr., NOLABA's president and CEO. "We've got to make sure we get all our players on the field. If we don't, all of us in New Orleans will be less game ready and less prosperous, and our city will become less economically vibrant."
NOLABA's plan is focused on four key strategies that it believes can address these disparities and enable all New Orleanians to engage with, and benefit from, the city's economy:
Business attraction and retention. Incentivizing former residents to bring their skills and businesses back to New Orleans.
Small business growth. Helping entrepreneurs — especially women and people of color — establish, grow and expand their companies.
Strategic neighborhood development. Preserving cultural traditions and strengthening commercial corridors throughout the city.
Talent and workforce development. Cultivating strong relationships with employers and community-based groups to connect residents with quality, family-sustaining job opportunities.
"Even though the hill before us is great, we believe wholeheartedly in this mission," says Ashleigh Gardere, executive vice president and chief operating officer at NOLABA. "And we're already seeing great progress."
Since launching the plan in January 2018, NOLABA has rolled out a suite of tools for small business owners, including an insight planner with industry trends and information on competitors, an online resource hub with dozens of vendors and service providers and a procurement portal that offers information on open contract and bidding opportunities. The collaborative has also hosted professional development trainings with 300 job seekers — 85% of whom are now employed — and raised $5 million for the BuildNOLA Mobilization Fund, which aims to increase contract access for female business owners and business owners of color.
In addition to her role with NOLABA, Gardere represents New Orleans in the Annie E. Casey Foundation's Southern Cities for Economic Inclusion initiative. She and the other 34 cohort members — who hail from Asheville and Charlotte, North Carolina; Atlanta; Memphis and Nashville, Tennessee; New Orleans; and Richmond, Virginia — meet throughout the year to share what they're learning about the best ways to expand job opportunities, increase wealth and boost wages for people of color. Gardere credits the progress NOLABA is making to the insights she's gleaned from these gatherings.
According to her, the "transformative work in New Orleans has only just begun."
This post is related to: