Profiles Showcase Latest Class of Children and Family Fellows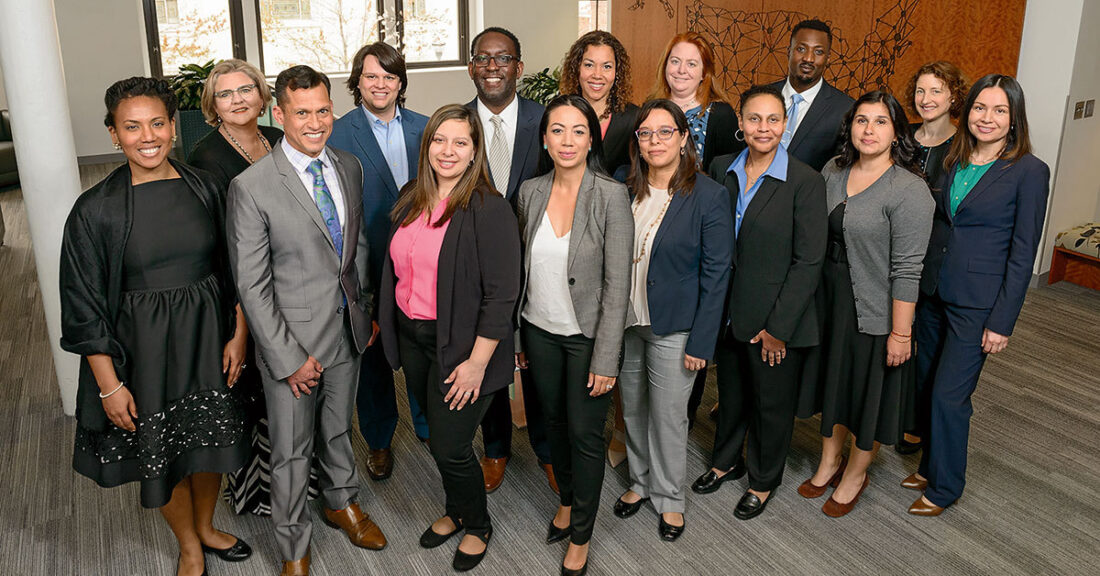 First-generation college graduates. Survivors of childhood trauma. Children of immigrants. A new publication tells how the latest members of the Annie E. Casey Foundation's Children and Family Fellowship® came to their important work and shares their hopes for improving policies and programs affecting youth in low-income communities.
When she was age 14, Alicia Guevara Warren had a friend who has arrested and incarcerated, and she discovered that 17-year-olds could be sent to adult state prison in Michigan. This felt unjust to Guevara Warren and — ever since — she's been an advocate for kids and families in need. The daughter of migrant farm workers, Guevara Warren — now the director of the Kinship Care Resource Center at Michigan State University — fights every day on behalf of families with kids being raised by relative caregivers.
Bharti Wahi grew up in a small town — her family members were the only residents of color — and experienced the negativity of being considered "other" on a daily basis. As the executive director of the Children's Defense Fund – Minnesota, she uses her empathy for marginalized populations to fight for justice and right systemic wrongs.
Guevara Warren and Wahi are among 15 leaders — 11 women and four men from nine states — selected for the intensive, 21-month executive leadership program, which the Casey Foundation launched in 1993.
These leaders represents a broad range of professional interests and backgrounds — from education, child welfare and juvenile justice to workforce development, housing and community development. Despite this rich range of work, the newest Fellows also share a core set of values. They believe that:
The people closest to the problem should drive the solutions;
Data can both mask and illuminate entrenched disparities;
All children and youth deserve to thrive, not just survive; and
Small solutions are not enough.
"This political moment, this economic moment, requires us to step into leadership," says 2019–21 Fellow Muneer Karcher-Ramos, director of the city of Saint Paul's Office of Financial Empowerment. "We have to diagnose and address issues at scale to drive systemic change that sets our communities up for good results."
Beyond setting and advancing individual objectives, the Fellows will collaborate on a shared issue: ensuring that all youth ages 14-24 have the necessary connections to school, work and family to achieve equitable outcomes of success. This work will involve learning about and applying the competencies of Results Count™ — Casey's signature approach to leadership development — to leverage data and drive decision making around concrete goals.
"As a Fellow, I'm part of a group that I can think with, collaborate with and build new racially and ethnically equitable systems with," says Regina Cannon, chief equity and impact officer at C4 Solutions.
Children and Family Fellows From Previous Classes
Meet the predecessors: The 2016–17 Class of Children and Family Fellows
Former Fellows in Action: Reducing Homelessness in Seattle
Former Fellow in Action: Finding New Ways and Partnerships to Help Youth in Trouble
This post is related to: